$39.99
AUD
Category: Games
Test your Jane Austen IQ as you help your favorite characters make their perfect romantic matches with this charming Pride and Prejudice meets Chutes and Ladders board game. Whether you're a fan of the novel or the film adaptation, it's impossible not to be seduced by the passion of love and the drama of social scandal with this board game based on Austen's classic. This elegant board game in the format of Chutes and Ladders is inspired by Jane Austen's Pride and Prejudice. The object is to meet your perfect match on square #100, where two golden rings announce that you have found your ideal partner. To get there, choose your character and roll the die. Spin the wheel, answer Jane Austen trivia questions, and, depending on what square you land on, you will rise on social ladders or fall down ropes of scandal. With enchanting full-color art, whimsical packaging, and 100 Jane Austen trivia questions, Lizzy Loves Darcy is the ultimate game for literary nerds and board game enthusiasts alike. ...Show more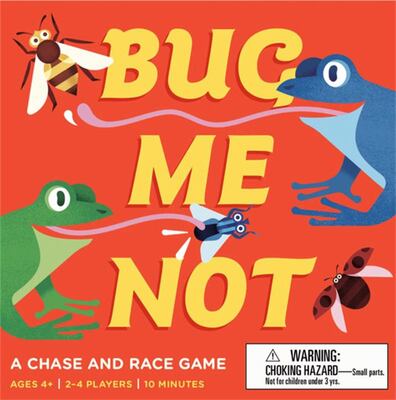 $21.99
AUD
Category: Games | Series: Magma for Laurence King Ser.
Be the first to get your frog from one corner of the board to the opposite corner, feasting on insects along the way! Pick your frog and roll the bug die. With a mix of skill and chance Bug Me Not! is fun for the whole family!
Bowie Magnets
by Niki Fisher (Illustrator)
$17.99
AUD
Category: Games
These fun magnets capture David Bowie at his most iconic, weaving through the real and imaginary worlds he inhabited, and personas he created.   Truly, our world has not been the same since David Bowie departed it. He left behind a legacy that is rich beyond measure - entirely contrasting eras and mov ements, all captured within one icon. These magnets, illustrated by Australian artist Niki Fisher, capture some of Bowie's very best guises: the Thin White Duke, Ziggy Stardust, Aladdin Sane, Jareth the Goblin King, and more.   Our beloved Starman might be gone, but we've got so much to celebrate (and geek out about) in that legacy. ...Show more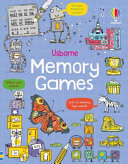 $12.99
AUD
Category: Games
Put your memory to the test with these fun puzzles and games.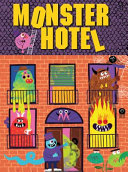 $21.99
AUD
Category: Games | Series: Magma for Laurence King Ser.
Check into the Monster Hotel...if you DARE! Each room is occupied by a different fiendish but friendly creature. The 28 room cards can be moved around to create different configurations and stories. The cards come in a box that looks like the outside of a hotel. Kids will have hours of fun rearranging t he rooms and creating new monster scenarios. ...Show more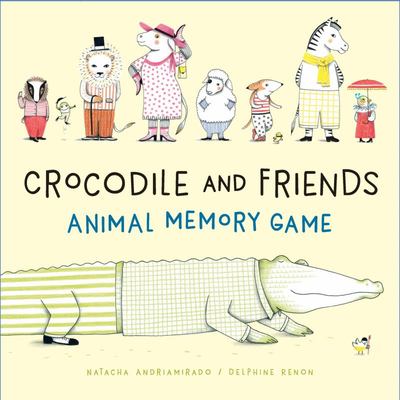 $28.50
AUD
Category: Games
Fossil, a good-natured crocodile who just wants some peace and quiet, quickly won the hearts of children everywhere in the delightful picture book The Quiet Crocodile. Now Fossil and his friends are back, ready to play, in this fun memory game. The fifty-two cards feature twenty-six charming illustratio ns of Fossil and his many friends, nested in a handsome keepsake box. An added bonus is a folded poster showing all of the animal friends together, from Fippo the Hippo and Ryan the Lion to Pat the Cat. ...Show more
$19.99
AUD
Category: Games
Make friends with the animals in Acorn Wood with this special book and card game gift set! Welcome to Acorn Wood! Come and meet Bear, Pig, Fox, Rabbit and all their friends in this fun book and game gift set. This beautiful gift set contains a set of 32 game cards along with Tales from Acorn Wood: Fri ends, a first book about friendship that introduces the world of Acorn Wood. Fox and Mouse play dress up, Squirrel's friends help with chores, Pig plays hide and seek with Hen, Bear's friends say "Happy Birthday," and Rabbit's friends sing her to sleep.The large-format, chunky cards feature all the Acorn Wood characters and can be used to play four fun games including versions of Snap, Go Fish!, and Matching Pairs, providing hours of fun and helping to develop key skills. ...Show more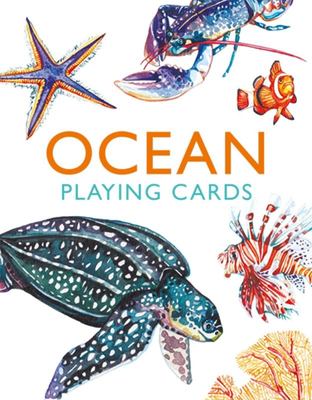 $21.99
AUD
Category: Games | Series: Magma for Laurence King Ser.
Make a splash at your next card game by swapping your standard card deck with the most spectacular animals from the world's oceans set of playing cards. * 52 CARD DECK - The interesting Ocean cards follow the same style as a standard card deck with 52 cards in 4 suits meaning they can be used in the sa me way. * FUN, COLORFUL ILLUSTRATIONS: Focusing on illustrations of ocean mammals, fish, molluscs and more, plus two jokers, Holly Exley an illustrator and watercolor enthusiast, based in Derbyshire has capturing the life of the oceans so graciously. * BOOKLET INCLUDED: Discover fascinating facts about all 54 ocean mammals, fish, molluscs and more in the accompanying booklet. * EASY HANDLING: The cards will not crack or bend when shuffled or flexed due to their 300gsm weight. Held within a box these cards are perfect for taking anywhere on the go. * GIFTS: With a tremendous interest in ocean, the playing cards make the perfect gift for any card or ocean enthusiast within all age ranges. The cards showcase familiar favorites like the clownfish and bottlenose dolphin to the formidable fangtooth and wonderfully weird Christmas tree worm, these colorful creatures will make waves in any game. After playing your hand, discover fascinating facts about all 54 animals in the accompanying booklet. Other Laurence King Publishing titles included in the Ocean series include I Saw It First! Ocean and Ocean Bingo ...Show more
$24.99
AUD
Category: Games
Tarot For All Ages is one of the first tarot decks aimed at a younger audience. Tarot for all Ages contains 78 cards that work as a Tarot For All Ages is one of the first tarot decks aimed at a younger audience. Tarot for all Ages contains 78 cards that work as a fully functional tarot deck, plus a book let which explains the spiritual and intuitive power of the cards to help you conduct your own readings. Tarot is not just for grown-ups! Tarot cards have had a number of uses historically, including for card games, but today they are primarily used for seeking answers to questions, often as a quest for divine guidance or inspiration. Readers of all experience levels can experience the cards' answer being given in an uncanny way, revealing something hidden but recognizable in a situation or thought process. Therein lies the significance of the Major (22) and Minor (56) Arcana cards, unearthing "secrets" buried in the deeper realms of consciousness and experience. * UNIQUE: This tarot card deck is perfect for a younger or beginner audience to tarot readings. (Ages 11+) * BEAUTIFULLY DESIGNED: 78 inspiringly illustrated cards and a spined summary booklet. * FUN & COLORFUL: Feast your eyes on the intricate details and design of each card. The child-friendly illustrations by the creative director of Illustoria magazine, Elizabeth Haidle. * HIGHEST QUALITY: Includes a full color booklet (with spine) explaining the cards and simple instructions for beginners on creating your own readings * GIFTS: If you're looking for the perfect gift for a beginner or inquisitive younger audience, the Tarot For All Ages is the ultimate gift for birthdays, Christmas and tarot lovers! ...Show more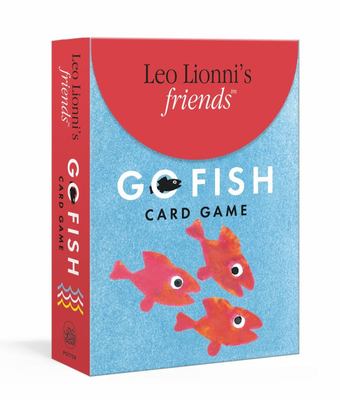 $21.99
AUD
Category: Games
The beloved characters from Swimmy and more of Leo Lionni's perennially bestselling books make playing Go Fish a brand-new adventure for parents and kids alike.  Do you have any Fredericks? Any Swimmys? Any chameleons or crocodiles or extraordinary eggs?   This deck of 52 oversized, kid-friendly card s features Leo Lionni's colorful characters, beginning with Swimmy the fish Two extra cards show the rules for three classic card games: Go Fish, Snap, and Concentration. Parents who themselves grew up with Lionni's books will delight in playing with their kids. ...Show more

$16.99
AUD
Category: Games | Series: Magma for Laurence King Ser.
Containing five puzzles, each made up of three pieces, this charming set is the perfect gift for early learners. A child gets into pajamas, reads a story, and falls asleep. Another child mixes pancake batter, watches them cook, and then tucks in! Young children will delight in Kanae Sato's colorful ima ges while learning simple stories and logical sequences with these three-piece jigsaws. Telling a simple story about everyday life at home, each puzzle measures 25.5 x 8.5 cm, so doesn't require much room to complete. Introduce jigsaws in a simple, fun way, whilst also developing your toddler's creative thinking, sequencing skills and dexterity. * 3-PIECE PUZZLES: These 3-piece puzzles are perfect for children ages 2+ to learn how to tell simple stories about home and day-to-day life. * INCLUDES 5 JIGSAWS: Set of 5 jigsaws means that kids can get creative and with several different combinations of stories and sequences. * CHARMING ILLUSTRATIONS: Kids will delight in colorful artwork by award-winning illustrator Kanae Sato, featuring familiar family scenes such as having dinner and getting ready for bed. * ENCOURAGES CREATIVITY: Simple scenes will spark creative ideas and allow children to be inventive with their storytelling. * NEW EARLY LEARNING RANGE: My First Story Puzzle Home is part of our new early learning range that teaches young children how to create logical sequences. ...Show more
$35.00
AUD
Category: Games | Series: Magma for Laurence King Ser.
This beautifully illustrated bingo game features 64 breeds of dog from around the world. Spot all kinds of dogs - from the tiny chihuahua to the noble Great Dane, from the sleek Saluki to the dreadlocked Hungarian Puli, mark them off on your card and bingo Dog Bingo brings a fun and educational twist to the traditional game as players learn the names and colorings of both their favourite breeds and weird and wonderful exotic dogs. Contains 64 superbly illustrated dog tokens, one board, 12 bingo cards, and brightly coloured counters for you to mark up your card, as well as a leaflet containing basic information and a few quirky traits for all of the dogs featured. ...Show more