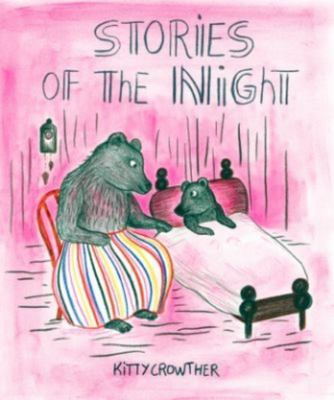 $27.99
AUD
Category: Full Of Heart
"Tell me three good night stories, please, please, please," says Little Bear. "Three ?" says her mother. "Yes--I said please three times " First, Little Bear hears the story of the Night Guardian, who lives in the woods and makes sure all animals go to bed. But who tells the Night Guardian when it's be dtime? The second story is about the brave girl Zhara who seeks the forest's most delicious blackberries. In the third we meet Bo, the little man with the big overcoat, who finds it hard to sleep. Finally, Little Bear falls asleep, and there in bed beside her are her new storybook friends. Stories of the Night is a modern fairy-tale storybook set in the magical illustrations of Kitty Crowther. ...Show more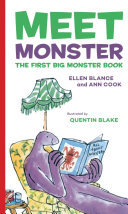 $34.99
AUD
Category: Full Of Heart
Have you met Monster? He's not scary or mean like other monsters. He's kind of tall and his head is skinny, and he's purple. He's curious about everything- the city, the river, houses, cars, trains, and what people look like, the park, the kids, the swings, the stores and clothes and stuff. It is all ne w to him. "Monster thinks the city is fine so he thinks he will live here." So begins the story of gentle, playful Monster, who conducts himself with grace and courtesy, and in short order finds a home, a best friend, and a bunch of kids to play with. First introduced in 1973, Monster returns in this omnibus edition of the first six stories of an extended emerging-reader series written not only for children, but also by them. Educators Ellen Blance and Ann Cook worked with schoolchildren to write stories a child would want, and be able, to read. While most children's books are meant to be read by adults to children, these are stories children can read to themselves or to adults. The book includes illustrations by the illustrious Quentin Blake, and a new letter to children (and one to parents) by the authors. ...Show more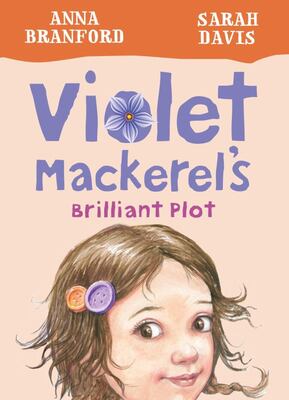 $12.99
AUD
Category: Full Of Heart | Series: Violet Mackerel
Violet Mackerel thinks she would quite like to own the blue china bird at the saturday markets. This is not just a silly wish. It is instead the start of a very important idea. But what she needs is a plot. A brilliant plot.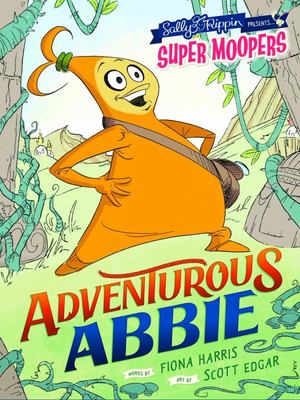 $19.99
AUD
Category: Full Of Heart
Pocket Art features100 art activities to do on your daily art work-out. Bringing creativity into daily life, Lorna Scobie encourages you to react to the present, and to live more in the moment through simple, observational-based art activities. Through creative prompts and quick-sketches – which you can then use to develop bigger, more detailed artworks at home – activities will incorporate mindfulness, gratitude, skill-building and enjoyment, acting as a daily check-in for inspiration and creative play. Designed to be drawn into the book, and providing you with the friendly encouragement you need to explore your creativity and record your experiences, Pocket Art will build your confidence as an artist and is the perfect spring-board to create your very own sketch book. 100 art activities to do whenever and wherever inspiration strikes. ...Show more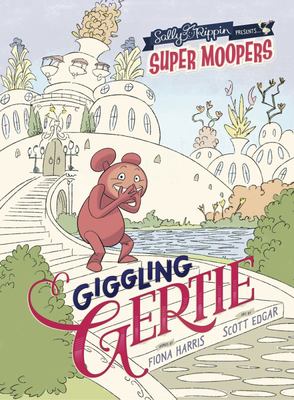 $12.99
AUD
Category: Full Of Heart | Series: Super Moopers Ser.
Gertie just can't stop giggling. She laughs at everything - the problem is, not everything is funny Today is a very important day in Moopertown, but Gertie doesn't seem to be taking it seriously. Poor Gertie. Can she do the right thing for Moopertown's f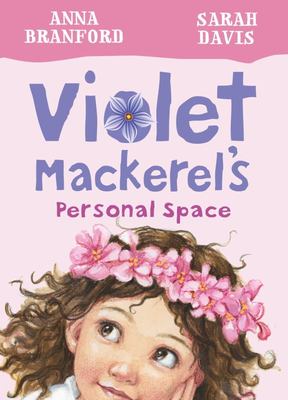 $12.99
AUD
Category: Full Of Heart | Series: Violet Mackerel
Violet Mackerel has some good news and some not-so-good news. The good news is about mum and vincent. The not-so-good news is that they have to move house. Violet is trying to be brave, but sometimes leaving your personal space can be tricky.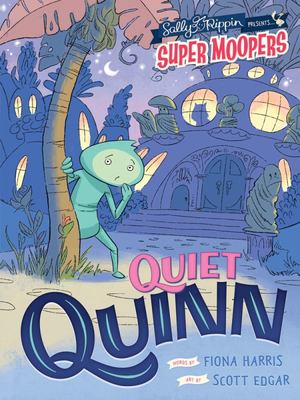 $16.99
AUD
Category: Full Of Heart | Series: The Questioneers
Rosie Revere is no stranger to flops and fails, kerfuffles and catastrophes. After all, she' s an engineer, and engineering is all about perseverance But sometimes, Rosie has a really important project to tackle' one that feels much bigger than herself. When Rosie' s beloved Aunt Rose and her pals the R aucous Riveters' a gaggle of fun-loving gals who built airplanes during World War II' need her help, it' s up to Rosie to save the day. Will Rosie be able to invent a contraption to help one of the Riveters paint in the annual mural competition? After one flop...then another...and another...Rosie starts to lose hope. But thanks to some help from her classmates Iggy Peck and Ada Twist, Rosie creates the Paintapolooza and, along with the Riveters, rediscovers the meaning of home. ...Show more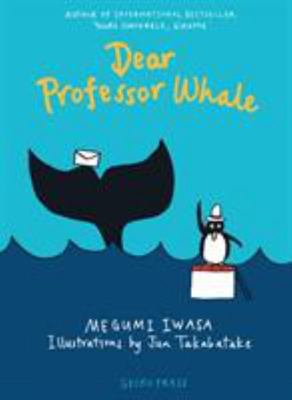 $16.99
AUD
Category: Junior Fiction (5-9)
Now that Professor Whale has retired, he writes many letters to "You, Whoever You Are, Who Lives on the Other Side of the Horizon." Seal and Pelican are busy delivering the letters and Penguin is now teaching. Although he is happy his friends are doing so well, Whale wants a special friend;, who might c all him by a friendly sort of name. Like Whaley, maybe, instead of "Professor." In this charming follow-up to the international bestseller Yours Sincerely, Giraffe, another correspondence flourishes across the horizons. The letters bring penguins, whales, and seals together in the famous Whale Point Olympics, where the winners are friendship and humor. ...Show more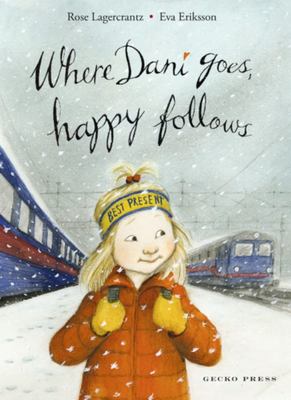 $15.99
AUD
Category: Junior Fiction (5-9) | Series: Dani
What do you do if your best friend lives in another city and the adults  can't keep their promises about when you'll see her? You have to sort it out for yourself! Dani's father is away and Dani is staying with her grandparents. When she remembers it's Ella's birthday, she thinks of the world's best gif t for the world's best friend: she, Dani, will be the present! Grandma agrees— if she's brave enough to take the train alone.  So Dani sets out on a journey all by herself. ...Show more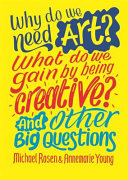 $27.99
AUD
Category: Full Of Heart | Series: And Other Big Questions
A highly topical look at the role of art and the importance of creativity in our lives and the wider world. Art, in its widest sense, encompasses many different forms, from painting and poetry to dance, pottery and quilting and much else besides. Creativity is an essential part of what makes us human a s well as being crucial for a range of disciplines in the world of work, including science, architecture and technological innovation. This book asks many questions relating to the importance of art in our lives, such as where is art and where does the impulse to make art come from? Who are artists? What is art for? Can art change anything? What use is the imagination and what is the point of daydreaming? It includes pieces from a range of contributors, including Kate Clanchy, Lemn Sissay, Preti Taneja and Andria Zafirakou, who write about their relationship with art and describe what being creative means to them and to others. Aimed at young people aged 10 and upwards. Part of the groundbreaking and important 'And Other Big Questions' series, which offers balanced and considered views on the big issues we face in the world we live in today. Other titles in the series include: Who are Refugees and Migrants? What makes people leave their homes? What is Right and Wrong? Who decides? Where do values come from? What is Race? Who are racists? Why does skin colour matter? What is Mental Health? Where does it come from? What is Politics? Why should we care? ...Show more