$19.99
AUD
Category: Junior Fiction (5-9) | Series: Polly and Buster
What would you do if everyone thought your best friend was dangerous?   Polly the witch and Buster the monster shouldn't be friends. And they definitely shouldn't be on the run from almost everyone in town. But when Polly is called to the Hollow Valley Mines - the forbidden, haunted mines - by her magic stones, these two best friends have a big decision to make. Do they stay hidden and safe, or risk it all to save the day? The magical sequel toThe Wayward Witch and the Feelings Monster. Written and illustrated by Sally Rippin.   ...Show more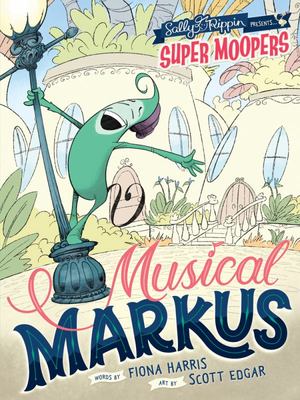 $12.99
AUD
Category: Full Of Heart | Series: Super Moopers Ser.
Markus loves to sing. He can make up a song about anything. But not everyone enjoys Markus's constant singing. In fact, some Moopers find his songs really annoying Poor Markus. Could there be anyone in Moopertown who enjoys his music? This exciting new s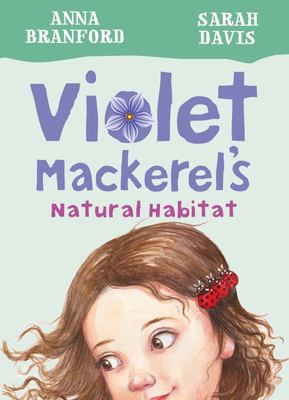 $12.99
AUD
Category: Full Of Heart | Series: Violet Mackerel
Violet Mackerel quite likes helping. She particularly likes to help small things. So when violet makes friends with a tiny ladybird called small gloria, she wants to give her a helping hand. But sometimes it's hard to know the best way to help a small thing - especially when it's not in its natural habi tat. ...Show more
$24.99
AUD
Category: Junior Fiction (5-9)
When her father leaves to save people from a giant who turns them to stone with his gaze, a child in a red dress is left alone. Many days and many nights go by. Every evening the girl says good night to herself in her mirror. When the last light burns down, the girl takes her mirror and a knife and set s out to find her father. "I will save my father from the giant," she says. The Stone Giant is a contemporary and timeless fairytale that tells of a child who succeeds where adults cannot. Based on a classic Swedish fairytale by Elsa Beskow, often called the Beatrix Potter of Scandinavia, whose books have been read by Swedish children for over 100 years. ...Show more
$12.99
AUD
Category: Junior Fiction (5-9) | Series: Zola
Zola loves living on Boomerang Street with her mum and her nonna. Every day of the week is an adventure. But Zola has a problem. No matter how much she tries, she can't keep out of trouble! Seven stories in the series - one for every day of the week. From the bestselling author of Looking for Alibrand i. ...Show more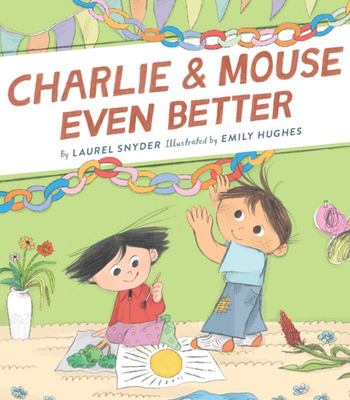 $14.99
AUD
Category: Junior Fiction (5-9) | Series: Charlie and Mouse Ser.
From the award-winning author and illustrator duo Laurel Snyder and Emily Hughes Four hilarious stories, two inventive brothers, one irresistible beginning chapter book--now in paperback. In this heartwarming third book in the beginning Charlie & Mouse series, the two brothers prepare to celebrate one very special birthday: their mom's. - Perfect chapter book and first book series for early readers- Delightfully relatable characters and storyline- Author Laurel Snyder and illustrator Emily Hughes are the creators of the award-winning beginning chapter book Charlie & Mouse. Follow along as the brothers choose the best pancakes, hunt for presents, decorate with snakes, and more. Things don't go exactly as planned, but with plenty of humor and heart, Charlie and Mouse prove that sometimes when things aren't perfect, what they turn out to be is even better. - A funny story that teaches the importance of family, humor, and a big heart- Perfect for elementary school children ages 5 to 8 years old- Entertaining and great for reluctant readers, this makes a great gift for parents and grandparents, as well as librarians and teachers.- Add it to the shelf with books like I Need a New Butt by Dawn McMillan, Bob Books by Bobby Lynn Maslen, and Henry And Mudge by Cynthia Rylant. ...Show more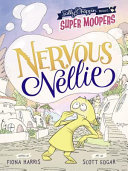 $12.99
AUD
Category: Full Of Heart | Series: Super Moopers Ser.
Nellie loves lots of things about Moopertown. But some things make her feel a bit nervous. Pointy hats for instance, and sticky marshmallows. In fact, almost everything makes Nellie feel a little worried. Poor Nellie. Does her nervous nature belong in a p
$14.99
AUD
Category: Full Of Heart | Series: Mr Walker Ser.
Halloween is just around the corner and with it comes the promise of treats and walks. Mr Walker can't wait! That is, until his toy wombat disappears without a trace and strange noises start up in the night. Is it Mr Walker's imagination or is there a guest of the spooky kind visiting the hotel . . .? ...Show more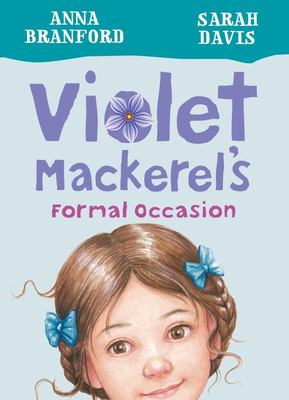 $12.99
AUD
Category: Full Of Heart | Series: Violet Mackerel
Our much loved Violet Mackerel is now in paperback! VIOLET MACKEREL is extremely happy when she finds a BEAUTIFUL LOCKET buried in the dirt. But it is hard to be happy when your mum has lost a basket of precious KNITTED THINGS. What Violet needs is a BRILLIANT IDEA to help Mum feel better. Perhaps a FO RMAL OCCASION will do the trick! ...Show more
$19.99
AUD
Category: Full Of Heart | Series: The Questioneers
Iggy Peck is totally blown away when Ada Twist's Aunt Bernice inherits an old house. Everyone says the house is haunted, and it seems that a number of priceless antiques which were supposed to help Aunt Bernice pay for the house's upkeep have gone mi    
$19.99
AUD
Category: Full Of Heart
Award-winning British illustrator Marion Deuchars has returned with a new addition to her popular Let's Make Some Great Art activity book series. Focusing on all things colourful, Let's Make Some Great Art: Colours includes all kinds of art activities to engage budding artists.Learn the basics about col ours and put your new skills to test in all sorts of colourful activities, including fingerprint art, drawing, painting, collaging and, of course, colouring.ALSO AVAILABLE: Let's Make Some Great Art: Animals and Let's Make Some Great Art: Patterns ...Show more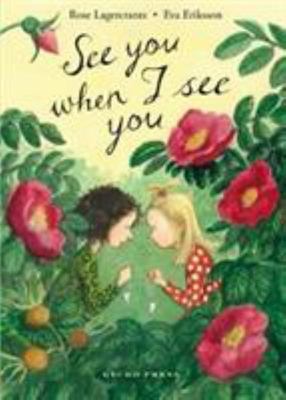 $15.99
AUD
Category: Junior Fiction (5-9) | Series: Dani
  Description: Dani is on a school trip to the zoo, and the teacher tells the children how to stay safe and not get lost. But Dani gets separated from the others. Suddenly another class is rushing up the pathand at the back of the noisy crowd is someone she recognizes: Ella! The good friends are so hap py to be together again and Ella wants to play. What should Dani do? Follow her best friend in the whole world or do as the teacher said? The first, of course! A stand-alone follow-up to the acclaimed chapter books that began with New York Times Notable Book My Happy Life. ...Show more