$18.99
AUD
Category: Full Of Heart
Can You Whistle, Johanna? is a funny, sensitive illustrated chapter book about two boys searching for a grandfather—there are plenty at the retirement home—and friendship across generations. It is an international award-winner and a classic in many Why doesn't Berra have a grandfather? And how can he g et one? There are plenty of old men at the retirement home, Ulf suggests. They go there together to find one—ideally one who eats pig's trotters, invites you to tea and can teach you to whistle. Can You Whistle, Johanna? is an international award-winner and classic in many countries by one of the world's great writers. ...Show more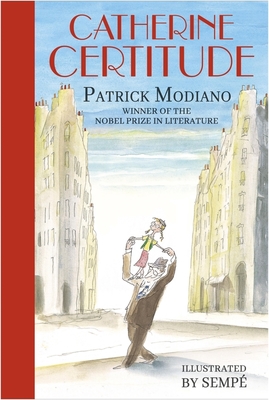 $14.99
AUD
Category: Full Of Heart
A classic French story from Nobel Prize-winner Patrick Modiano and celebrated illustrator Jean-Jacques Sempé. Beautifully illustrated, this is a love letter to Paris, ballet and childhood for fans of The Little Prince, Le Petit Nicholas and Madeline. Catherine lives with her gentle father, Georges Cer titude, who runs a shipping business in Paris with a failed poet named Casterade. Father and daughter share the simple pleasures of daily life: sitting in the church square, walking to school, going to her ballet class every Thursday afternoon. But just why did Georges change his name to Certitude? What kind of trouble with the law did Casterade rescue him from? And why did Catherine's ballerina mother leave to return to New York? ...Show more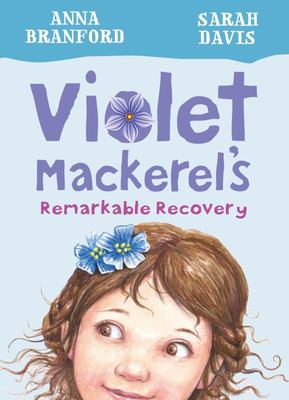 $12.99
AUD
Category: Full Of Heart | Series: Violet Mackerel
Violet Mackerel has to have her tonsils out. Violet does not think this is a good idea. She prefers not to have things taken out. But the tonsils have to go. And that s okay, because maybe violet will make the most remarkable recovery ever.
$12.99
AUD
Category: Junior Fiction (5-9) | Series: Zola
Zola loves living on Boomerang Street with her mum and her nonna. Every day of the week is an adventure. But Zola has a problem. No matter how much she tries, she can't keep out of trouble! Seven stories in the series - one for every day of the week. From the bestselling author of Looking for Alibrand i. ...Show more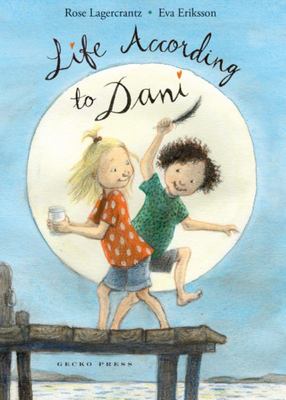 $15.99
AUD
Category: Junior Fiction (5-9) | Series: Dani
It's Dani's first summer vacation and the best ever! She is staying on an island with Ella, her best friend in the world. Dad is still in hospital but he calls every day, and Ella and Dani stay busy building huts, fishing, exploring and swimming. Then Dad turns up, but with his nurse too! This is not th e visit anyone had imagined. This warm, funny story allows space for strong emotions, as Dani struggles with the idea of her father's new girlfriend, but does so with a light touch. ...Show more
$14.99
AUD
Category: Full Of Heart | Series: Mr Walker Ser.
It's all systems go at the hotel as they prepare for an important reviewer to come and stay. Mr Walker has a special role to play and he plans to be at his charming best. Add to the mix a work experience student, and the staff have their hands full. Everything seems to be going smoothly until Mr Walker sniffs a hint of confusion in the air. Will all their good work be undone by a simple mistake? ...Show more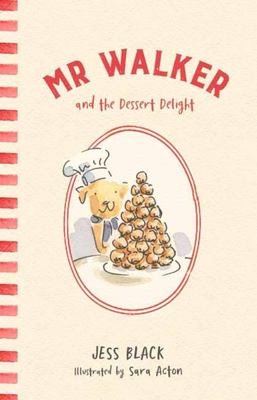 $14.99
AUD
Category: Full Of Heart | Series: Mr Walker Ser.
There's a special anniversary celebration happening at the hotel and everyone is excited - especially Mr Walker! A famous chef is flown in for the event, and although she is all smiles and sweet delights, Chef Remy is none too pleased about sharing his kitchen. Mr Walker smells trouble, big trouble inde ed. ...Show more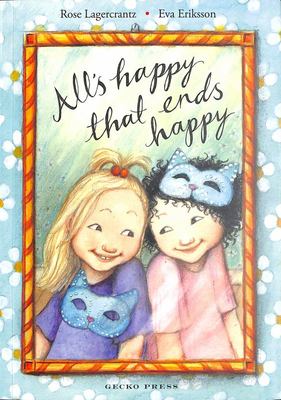 $16.99
AUD
Category: Junior Fiction (5-9)
The final book in the acclaimed and beloved chapter book series that celebrates Dani's special ability to be happy and make others happy too It is spring and Dani is going to Rome for her father's wedding. But Ella is not invited; Dad said no. What will Ella think when she learns she hasn't been invite d to her best friend's dad's wedding? This is the final book about Dani and Ella's friendship. The road between them has become longer and longer. They almost never meet. Will their friendship survive the distance? ...Show more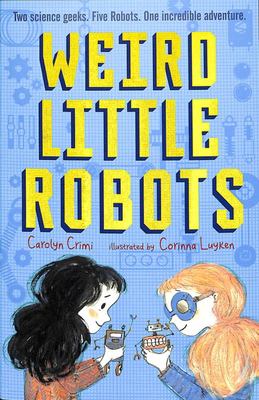 $14.99
AUD
Category: Full Of Heart
An illustrated fantasy story with science themes; friendship and science bring tiny magical robots to life for nine-year-old Penny Rose! In a new town with only the robots she creates for company, it only takes a little bit of magic to change everything for nine-year-old Penny Rose. With her new friend Lark – an eccentric tinkerer herself – the promise of joining a secret science club and her newly sentient robots, Penny Rose can't imagine how she was ever lonely. But a fateful misstep means Penny Rose will have to choose between the club she's always dreamed of and the best friend she'd always hoped for. And in the end, it may be her beloved little robots who pay the price. A magical story of friendship, growing up and how our choices affect those we care most about. ...Show more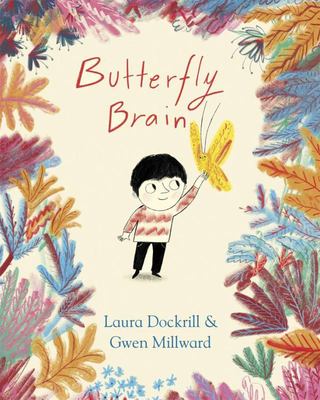 $11.99
AUD
Category: Full Of Heart
Tola may be small, but she's very determined. Three delightful stories about Too Small Tola, a young girl who, though small, is very determined. Tola lives in a flat in Lagos with her sister, Moji, who is very clever; her brother, Dapo, who is very fast; and Grandmummy, who is very bossy. Tola proves to be stronger than she seems when she goes to market with Grandmummy and manages to carry home a basket full of yams and vegetables, chilli peppers and fish. When the taps in the flat don't work, it's Tola who brings water from the well, and it's Tola who saves the day when Mr Abdul, the tailor, needs his goods to be delivered quickly. Too Small Tola is a wonderful new character in the world of children's books by multi-award-winning children's writer and storyteller Atinuke. ...Show more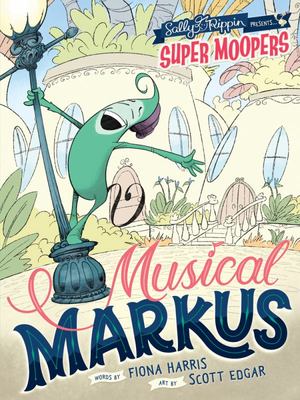 $12.99
AUD
Category: Full Of Heart | Series: Super Moopers Ser.
Markus loves to sing. He can make up a song about anything. But not everyone enjoys Markus's constant singing. In fact, some Moopers find his songs really annoying Poor Markus. Could there be anyone in Moopertown who enjoys his music? This exciting new s