Girls Can Fly
by Sally Morgan; Ambelin Kwaymullina
$16.99
AUD
Category: First Nations Stories
Girls can do anything Who says girls can't fly? Stretch out your arms Aim for your dreams  Believe in your wings  Breathe in the sky Fly high Who says girls can't fly?  Girls Can Fly is an inspirational, young teen book from award-winning Aboriginal writer and artist Sally Morgan and her equally talente d daughter Ambelin. Together they have written short, poignant sayings full of advice that comes from their life experiences. Mother and daughter have written a beautiful, thoughtful and inspiring book. An early draft of the manuscript was given to the participants of the Kimberley and Pilbara Girls program and their feedback and suggestions were taken in. An acknowledgement, information about and photographs of the girls are featured at the back of the book. ...Show more
Aussie Toddlers Can
by Daphne Gillett (Designed by); Kim Delios (Photographer); Magabala Books Staff
$12.99
AUD
Category: Board Books
Reflects Australia's rich multicultural society and shows toddlers doing all the things that toddlers do: playing, dancing, eating and more. Each page is brightly coloured with funky Aussie images and just for fun there is a mirror incorporated into the back page.
My Country (Board Book)
by Ezekiel Kwaymullina; Sally Morgan (Illustrator)
$14.99
AUD
Category: Board Books
Best-selling author and internationally renowned painter Sally Morgan teams up with Ezekiel Kwaymullina for a picture book celebrating country.
Day Break
by McQuire, Amy with illustrations by Matt Chun
$24.99
AUD
Category: Picture Books
Day Break is the story of a family making their way back to Country on January 26. We see the strength they draw from being together, and from sharing stories as they move through a shifting landscape. The story refocuses the narratives around 'Australia Day' on Indigenous survival and resistance, and i n doing so honours the past while looking to the future. Confronting yet truthful, painful yet full of hope, Day Break is a crucial story that will open up a conversation on truth-telling for the next generation. ...Show more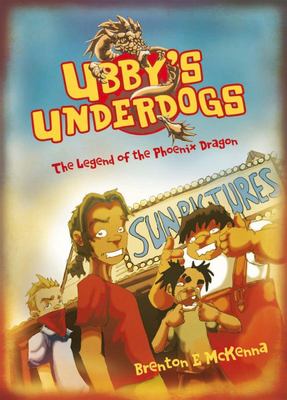 $24.95
AUD
Category: Fantasy/Sci Fi | Series: Ubby's Underdogs Ser.
It is the late 1940s and Broome, a small pearling town in the heart of an ancient land, is still recovering from WWII. Ubby, a smart, street-wise Aboriginal girl, is the leader of a small rag-tag gang known as the 'Underdogs'. Trying to make a name for the Underdogs, she meets Sai Fong, a Chinese girl j ust off the boat from Shanghai. From the moment Ubby and Sai Fong meet, their worlds collide as they find themselves thrown into a series of bizarre adventures full of myths and legends and everything from ancient mechanical demons to fantastic beasts - and secrets never before exposed. This is an epic tale that measures the limits of courage and friendship. Ubby's Underdogs: The Legend of the Phoenix Dragon is storytelling on a grand scale that pulls its central characters from the unique multicultural town of Broome. It expertly draws in characters that have links to other worlds amidst a complex backdrop of fictionalised Aboriginal and Chinese mythology. ...Show more
$16.99
AUD
Category: Picture Books
In this magnificent celebration of country, Bronwyn Bancroft uses both images and words to explore the beauty of the Australian continent and to express the depth of her feelings about it. It is a unique showcase of reverence for landscape--from the coast and the outback to the cities and plains, and fr om barren deserts to lush rainforests, Australia is undoubtedly a place of unrivalled beauty that is captured perfectly in this book. ...Show more
$18.99
AUD
Category: First Nations Stories | Series: Barrumbi Kids Ser.
Debut novel for young teenage readers about best friends Dale and Tomias. Tomias' ancestors have lived in the remote Northern Territory town of Long Hole since the Dreaming and Dale's grandfather was the first white man to settle there. Together they have adventures when they skip school for the day, an d experience the struggle of growing up in the racially mixed outback town. ...Show more
$16.99
AUD
Category: Picture Books
Following the success of Possum and Wattle, Bronwyn Bancroft has created a companion volume, Kangaroo and Crocodile, a book of Australian animals and landscapes - from eagles to echidnas, geckos to crocodies, from desert animals to creatures of the coral reef.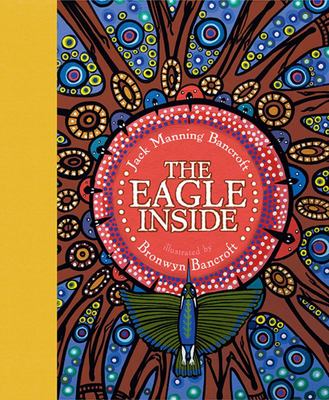 $16.99
AUD
Category: Picture Books
Jimmy is the smallest bird at school. Surrounded by big, tough birds, he feels different in every way and is certain he will never fit in. But when Eagle reminds him that being small isn't necessarily a weakness, Jimmy discovers how being different can also be a strength.
$26.99
AUD
Category: Picture Books
Laklak Burarrwanga and family invite you to their Country, centred on a beautiful beach in Arnhem Land. Its crystal waters are full of fish, turtle, crab and stingray, to hunt; the land behind has bush fruits, pandanus for weaving, wood for spears, all kinds of useful things. This country is also rich w ith meaning. 'We can go anywhere and see a river, hill, tree, rock telling a story.' Here too is Laklak's own history, from her long walk across Arnhem Land as a child to her people's fight for land rights and for a say in their children's schooling. She and her family stand tall, a proud and successful Indigenous community. ...Show more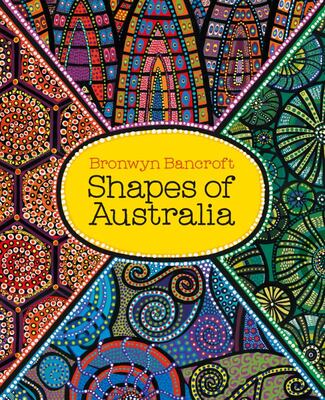 $14.99
AUD
Category: Picture Books
From boulders to bee hives, from mountains to coral, Bronwyn Bancroft explores the shapes that form the Australian landscape. In Shapes of Australia, she introduces readers to ways of thinking about how shapes are represented in nature.