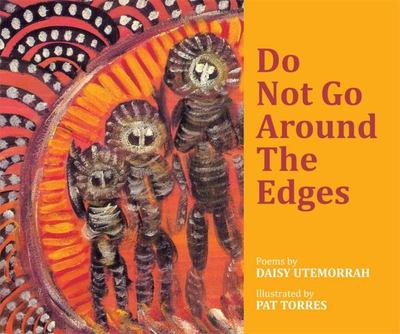 $16.99
AUD
Category: First Nations Stories
This remarkable book weaves together the story of Daisy Utemorrah's life with a collection of playful parables and poems. Exploring themes such as Creation, tradition, memories, family and most importantly, country, Do Not Go around the Edges imbues a simple autobiographical story with humour and depth, and will appeal to adults and children alike. Retold with love and honour, be transported to a place where time stands still... ...Show more
$17.99
AUD
Category: Picture Books
Monster Party is an explosion of fun and pure joy. Children will love the hilarious, naughty desert monsters who come out of the ground to have a party on Dora Lake. Eating chips and monster cake, they go `galumphing' all over the place with a drum and a bass! Of all shapes and sizes, these monsters cre ate havoc for the children at Rawa Community School who live on the edge of the Great Sandy Desert - `dancing and stomping', `crashing and crunching', `prowling and growling', `happy and smiling'! Jeepers creepers! The monster cut-out illustrations created by the students are delightful. Monster Party will capture the hearts of the very young and the young at heart. ...Show more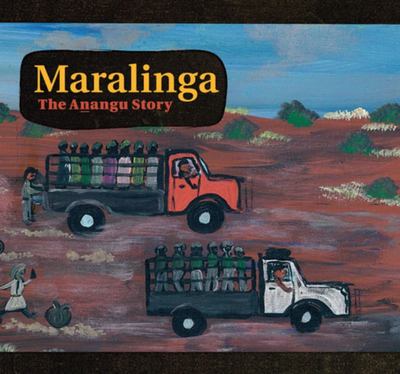 $35.00
AUD
Category: Picture Books
Maralinga - the Anangu Storyis our story. We have told it for our children, our grandchildren and their children. We have told it for you.'In words and pictures Yalata and Oak Valley community members, with author Christobel Mattingley, describe what happened in the Maralinga Tjarutja lands of South Aus tralia before the bombs and after. ...Show more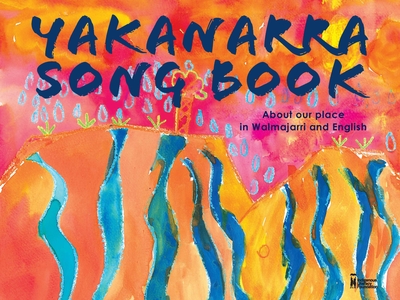 Yakanarra Songbook: About Our Place in Walmajarri and English
by Jessie Wamarla Moora; Mary Purnjurr Vanbee; Chris Aitken; Alison Lester (Illustrator); Jessie Wamarla Moora and Mary Purnjurr Vanbee
$24.99
AUD
Category: Picture Books
There are 14 songs in this fabulous book, ten in Walmajarri language and four in English, all beautifully illustrated by the kids from the Yakanarra Community School. These are songs about how the Walmajarri came to Yakanarra and their special places: songs about hunting, fishing and collecting bush foo d; songs about the animals and birds, and the sounds that they make; and much much more. The songs were written to help the kids at Yakanarra speak Walmajarri. But given that they are intended to be sung to the tunes of well known classics, this is a book to be enjoyed by everyone, regardless of age or language. ...Show more
$16.99
AUD
Category: Picture Books
A refreshing, modern story about a child's renewed love of the Australian bush     Like most young boys, Sam loves DVDs, iPods, and iPhones. He hates the outdoors, and would be happy if it all disappeared. Then he goes to stay with his Nanna who loves the outdoors and goes for long walks in the Austr alian bush. Through storytelling, Nanna begins to teach Sam about the bush: its shelter, food, and water. "There's plenty of food in the bush," she explains to a bored Sam and his grumbling stomach. Soon, Sam realizes through his own journey that the bush has an abundance of good things to offerincluding adventure. Brimming with themes that will promote discussion among young readers, the ideas explored include journeys, the environment, storytelling, aboriginal knowledge of the bush, and intergenerational understanding. ...Show more
Noorn (Noongar & English)
by Kim Scott; Ryan Brown; Wirlomin Noongar Language and Stories Project; Alta Winmar (Illustrator)
$24.99
AUD
Category: First Nations Stories | Series: Wirlomin Noongar Language and Stories Project Ser.
This story comes from the wise and ancient language of the First People of the Western Australian south coast. Noorn is a story of alliances between humans and other living creatures, in this case a snake. It tells of how protective relationships can be nurtured by care and respect. (Series: Wirlomin No ongar Language and Stories Project, Vol. 6) Subject: Aboriginal Studies, Anthropology, Australian Studies, Fiction, Noongar Language, Art] ...Show more
$12.99
AUD
Category: Picture Books
Ten Scared Fish is an animal counting book with a difference. Following the river to the sea, the reader meets and counts the animals until finally ten little fish meet a big scary shark! Bold illustrations and a delightfully playful text help readers familiarise themselves with prepositions as well as animals and numbers. ...Show more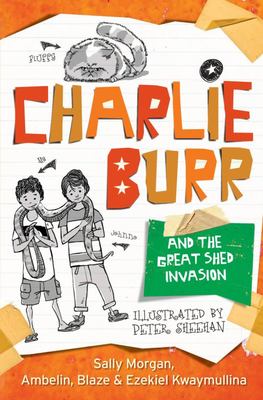 $14.95
AUD
Category: Picture Books | Series: Charlie Burr
Dad goes gold prospecting and entrusts Charlie with an important task - keeping an eye on his shed. A bloke's shed is sacred, so Charlie is horrified when Mum finds the shed key and puts all Dad's junk out for collection. To make matters worse, Charlie loses Mum's pet cat and Grandpa loses his favourite carpet python. Can Charlie find the pets and restock the shed before anyone finds out what happened...and before Cyclone Betty hits town? ...Show more
$17.99
AUD
Category: First Nations Stories | Series: Barrumbi Kids Ser.
While camped at Barrumbi, the place of water, 15 year-old Sean Murphy secretly leaves to climb Death Adder Ridge, which he knows is prohibited as it is a spirit place. After a fall, he seeks shelter in a cave, where he is kept captive by old men, who seek to teach Sean to respect Aboriginal spirituality . Ages 11+. ...Show more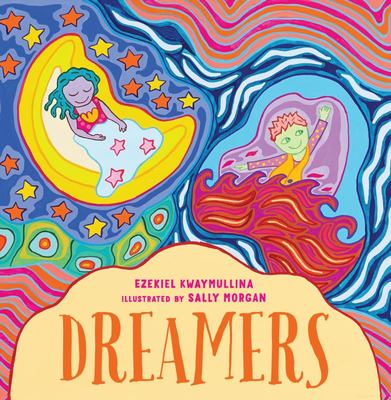 Dreamers
by Ezekiel Kwaymullina; Sally Morgan (Illustrator)
$16.99
AUD
Category: Picture Books
We are the dream and the dreamers - so begins this beautifully written story that celebrates the imagination of children at play. Complemented by Sally Morgan's rich and colourful illustrations, the book is full of movement. It lends itself to interactive reading aloud with play-acting or actions.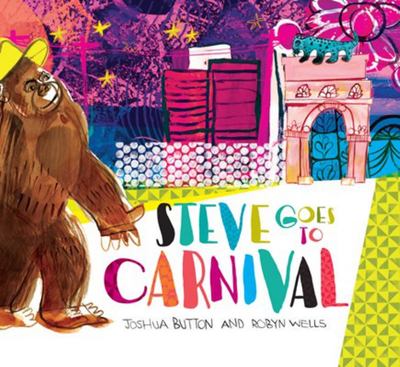 $24.95
AUD
Category: No Category
Age range 3 to 6 Steve is a gorilla who lives at a zoo in Rio. In the evenings, he listens to jazz on the radio with his friend, Antonio the zookeeper. One night, Steve is feeling a little lonely and so he lifts the latch of his cage door and goes off to search for Antonio. At the tram stop outside the zoo, he finds a hat - the perfect disguise. Steve climbs aboard a tram and rides down the hillside, past the favelas and into the city. It is carnival time in Rio! Fireworks explode in the sky and sequinned dancers shimmy along the avenue. 'Feliz Carnaval' cry the sambistas. Steve follows the sounds of a saxophone and discovers his friend Antonio playing in a quartet at the Blue Jaguar Jazz Club. When a beautiful dancer steps on to the dance floor, Steve takes her by the hand. They twirl and twist to the music until suddenly, Steve's hat falls off to reveal he is a gorilla! Calmly, the dancer puts Steve's hat back on his head and they spin this way and that way, this way and that way, all the way to dawn. ...Show more
$16.99
AUD
Category: Non-Fiction
Join Diane Lucas and Ken Searle as they walk through the bush of northern Australia. Follow the seasonal calendar of the Gundjeihmi-speaking people of Kakadu. 'This is a story that has got to be told to children so they know country - no good just sitting in the classroom all day. You've got to get outs ide and discover the bush, feel the changes, see what's there.' from a group of Gundjeihmi-speaking people of the Murrumburr clan   ...Show more