This guide is made up of titles that are currently available, or being reprinted. It is being constantly updated.
We'd welcome any of your recommendations. Please email us.
Please click 'Notify Me' if the title is not currently in stock - it's likely to be on order, and we'll email once it has been received.
$24.99
AUD
Category: Non-Fiction Picture Books
Bruce Pascoe has collected a swathe of literary awards for Dark Emu and now he has brought together the research and compelling first person accounts in a book for younger readers. Using the accounts of early European explorers, colonists and farmers, Bruce Pascoe compellingly argues for a reconsiderati on of the hunter-gatherer label for pre-colonial Aboriginal Australians. He allows the reader to see Australia as it was before Europeans arrived — a land of cultivated farming areas, productive fisheries, permanent homes, and an understanding of the environment and its natural resources that supported thriving villages across the continent. Young Dark Emu — A Truer History asks young readers to consider a different version of Australia's history pre-European colonisation. ...Show more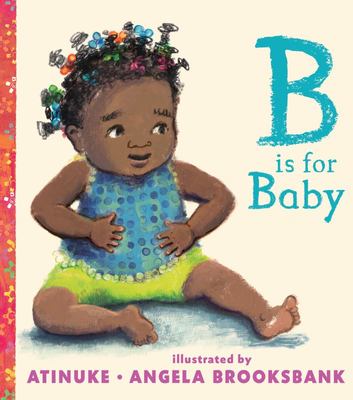 $14.99
AUD
Category: Board Books
"A circular tale of family love with visual rewards. . . . There's no denying the joy in this book." -Kirkus Reviews (starred review) B is for Baby. B is for Brother. B is for going to see Baba! One morning after breakfast, Baby's big brother is getting ready to take the basket of bananas all the way to Baba's bungalow in the next village. He'll have to go along the bumpy road, past the baobab trees, birds, and butterflies, and all the way over the bridge. But what he doesn't realize is that his very cute, very curious baby sibling has stowed away on his bicycle! Little ones learning about language will love sounding out the words in this playful, vibrantly illustrated story set in West Africa. ...Show more
$22.99
AUD
Category: First Nations Stories
You are on Indigenous lands, swimming in Indigenous waters, looking up at Indigenous skies. Living on Stolen Land is a verse-styled look at our colonial-settler 'present'. This book is the first of its kind to address and educate a broad audience about the colonial contextual history of Australia, in a highly original way. It pulls apart the myths at the heart of our nationhood, and challenges Australia to come to terms with its own past and its place within and on 'Indigenous Countries'. This title speaks to many First Nations' truths — stolen lands, sovereignties, time, decolonisation, First Nations perspectives, systemic bias and other constructs that inform our present discussions and ever-expanding understanding. This title is a timely, thought-provoking and accessible read. ...Show more
$45.00
AUD
Category: Non-Fiction
Loving Country is a book that inspires ultimate respect for Mother Earth and the role of her custodians. While readers are encouraged to discover the sacred country of Australia in an open-minded and sensitive manner, the intention of this book is to foster communication and understanding between all pe oples and country, to bring about a range of environmental and social changes. Co-authors Bruce Pascoe and Vicky Shukuroglou hope to empower communities to tell their own stories, and for people to honour them and the country from which they have grown. Beautifully designed, all of the writing and photography in Loving Country has been created in consultation with communities. From the ingenious fish traps at Brewarrina and the rivers that feed the Great Barrier Reef, to the love stories of Wiluna and the whale story of Margaret River, there is so much to celebrate and admire about the oldest continuing culture in the world. For those who want to do more than a whistle-stop tour of Australia, this book offers some keys to unlock and reveal the heart of this loving country. ...Show more
Bindi
by Kirli Saunders; Dub Leffler (Illustrator)
$16.99
AUD
Category: Realism
Winner of the Daisy Utemorrah Award Age range 8 to 12 New year new class new teachers      Mr Milburn      Mrs Szonyi (Zur-Knee) new shoes and shirts same old bottles green and gold... Meet 11-year-old Bindi. She's not really into maths but LOVES art class and playing hockey. Her absolute FAVOURITE thin g is adventuring outside with friends or her horse, Nell. A new year starts like normal — school, family, hockey, dancing. But this year hasn't gone to plan! There's a big art assignment, a drought, a broken wrist AND the biggest bushfires her town has ever seen! Bindi is a verse novel for mid-upper primary students. Written 'for those who plant trees', Bindi explores climate, bush fires, and healing. Written from the point of view of 11-year-old, Bindi and her friends on Gundungurra Country. ...Show more
$16.99
AUD
Category: Board Books
An Aboriginal ceremony of Welcome to Country is depicted for the first time in a stunning board book from two Indigenous Australians. Welcome to the lands of the Wurundjeri people. The people are part of the land, and the land is a part of them. Aboriginal communities across Australia have boundaries th at are defined by mountain ranges and waterways. Traditionally, to cross these boundaries, permission is required. Each community has its own way of greeting, but the practice shares a common name: a Welcome to Country. Aunty Joy Murphy Wandin, the senior Aboriginal elder of the Wurundjeri people, channels her passion for storytelling into a remarkable and utterly unique picture book that invites readers to discover some of the history and traditions of her people. Indigenous artist Lisa Kennedy gives the Wurundjeri Welcome to Country form in beautiful paintings rich with blues and browns, as full of wonder and history as the tradition they depict. ...Show more
I Love Me
by Sally Morgan; Ambelin Kwaymullina
$14.99
AUD
Category: Board Books
Acclaimed creators Sally Morgan and Ambelin Kwaymullina celebrate individuality and joyous self-esteem, in bouncy, rhythmic prose and riotous color.
$24.99
AUD
Category: Picture Books
Briggs is a much-loved hip-hop artist, screenwriter and producer, working on shows such as Matt Groening's Disenchantment and The Weekly with Charlie Pickering. Briggs won 'Film Clip of the Year' and was shortlisted for 'Artist of the Year' at the 2019 National Indigenous Music Awards. ·Kate Moon is a celebrated artist, mainly in animation Rachael Sarra is an emerging Indigenous artist from Brisbane Fresh, contemporary illustration and design – signifying a new chapter in children's Indigenous publishing.   ...Show more
$17.99
AUD
Category: History
Since its publication in 1987, Sally Morgan's My Place has sold more than half a million copies in Australia, been translated and read all over the world, and been reprinted dozens of times. Sally's rich, zesty and moving work is perhaps the best loved biography of Aboriginal Australia ever written. My Place for Younger Readers is an abridged edition that retains all the charm and power of the original. ...Show more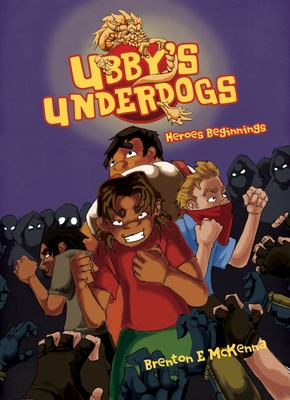 $24.95
AUD
Category: Fantasy/Sci Fi | Series: Ubby's Underdogs Ser.
It is the late 1940s and Broome, a small pearling town in the heart of an ancient land, is still recovering from WWII. Ubby, a smart, streetwise Aboriginal girl, is the leader of a small rag-tag gang known as the 'Underdogs.'
Meet Me at the Intersection
by Ezekiel Kwaymullina; Graham Akhurst; Jessica Walton; Ambelin Kwaymullina; Rebecca Lim; Amra Pajalic; Kelly Gardiner; Alice Pung; Omar Sakr; Jordi Kerr; Ellen van Neerven
$19.99
AUD
Category: #LoveOzYA
With works by Ellen van Neerven, Graham Akhurst, Kyle Lynch, Ezekiel Kwaymullina, Olivia Muscat, Mimi Lee, Jessica Walton, Kelly Gardiner, Rafeif Ismail, Yvette Walker, Amra Pajalic, Omar Sakr, Wendy Chen, Jordi Kerr, Rebecca Lim, Michelle Aung Thin and Alice Pung, this anthology is designed to challeng e the dominant, homogenous story of privilege and power that rarely admits 'outsider' voices. ...Show more
My Country (Board Book)
by Ezekiel Kwaymullina; Sally Morgan (Illustrator)
$14.99
AUD
Category: Board Books
Best-selling author and internationally renowned painter Sally Morgan teams up with Ezekiel Kwaymullina for a picture book celebrating country.