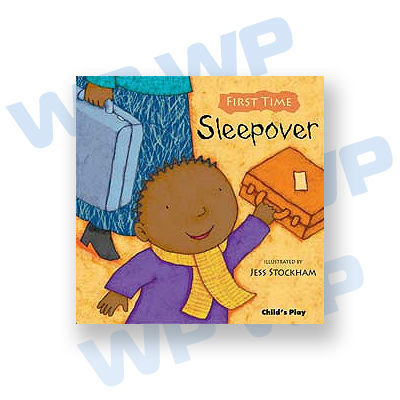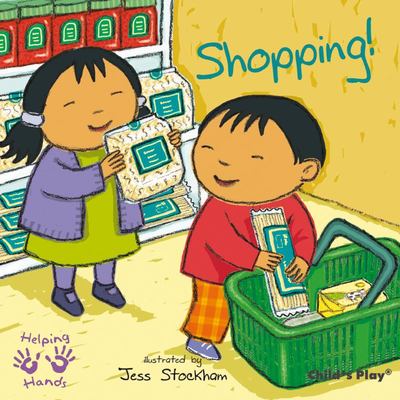 $15.99
AUD
Category: Picture Books | Series: Helping Hands Ser.
What items do we need from the shops? Where shall we go to buy them? And who's going to help? Helping with real tasks is a natural progression from pretend play, and is a crucial stage in a child's development. Achieving a shared goal encourages a sense of responsibility, and develops many skills useful in later life. Simple conversational text and lively illustrations are carefully designed to encourage further dialogue between reader and child. ...Show more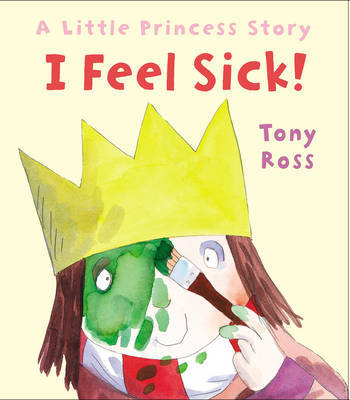 $19.99
AUD
Category: Picture Books | Series: Little Princess
The Little Princess is too sick to walk the dog and she's far too sick to go to school. But when she's invited to a party, she makes a miraculous recovery! Until, that is, she eats too many cakes and sweets...The latest adventure for the naughty Little Princess, who also stars in her own award-winning T V series. ...Show more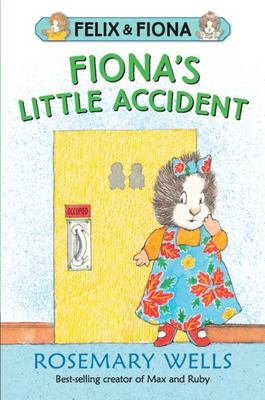 $12.99
AUD
Category: First Experiences | Series: Felix and Fiona Ser.
"Children will hear the message that accidents will soon be forgotten. . . . This is a refreshing representation of a nearly universal experience." -- Kirkus Reviews (starred review)   Fiona has no time today -- not even to go to the bathroom. She is in a big hurry to show off the volcano she and Feli x made for show-and-tell. Just as the volcano erupts . . . oops If only she had stopped to use the bathroom when she needed to Fiona believes that everyone will laugh about her accident for the next fifty years. But with the help of Felix, her teacher Miss B, and a classmate's trick goldfish, Fiona learns that little accidents are quickly forgotten. ...Show more
$2.50
AUD
$9.99
(74% off)
Category: Picture Books
Being different can be hard. This funny, spirited story written by bestselling author of "Get a Financial Life" Beth Kobliner Shaw with her son Jacob, and illustrated by award-winning picture book artist Jules Feiffer encourages young readers to embrace the thing that makes them unique... Jacob is in a hurry a really big hurry to get to the store to buy a special toy. There's only one left, and if he doesn't get to it soon, he'll never forgive his mom and dad for making him late. Strangers often stop Jacob's parents on the street to ask about him. See, Jacob is unusual: He has an eye patch. Jacob knows people like to ask questions, but do they have to ask "right now"? Luckily, Jacob gets to the store in time, and he meets a new friend who has something different, too. In the end, Jacob's journey makes him more aware of other people s feelings. "Jacob's Eye Patch" is the go-to book for talking about differences that kids can enjoy and parents can turn to for guidance. Everyone has something different! What s your something? Share your child s story at JacobsEyePatch.com. ...Show more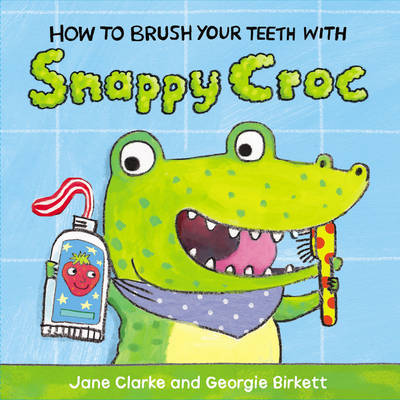 $14.99
AUD
Category: Board Books | Series: How To...
Little Croc's been crunching, snip, snap, SNIP! She doesn't want to clean her teeth. Watch out! She can nip. A board book about brushing teeth featuring a lovable little crocodile. Discover the big moments and daily routines of every toddler's life, with lovable animal characters and a playful, rhymin g text. Each story features a child and their very own baby animal, brought to life by the creator of The Big Night-Night Book. ...Show more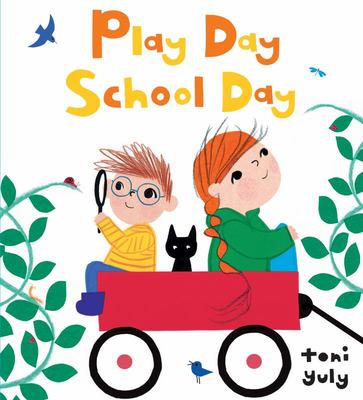 $24.99
AUD
Category: Picture Books
A younger sibling's curiosity about school opens up a world of possibilities in this ode to the great outdoors. Tomorrow is the first day of the new school year, and big sister Mona can't wait to go back. "What do you do at school?" asks little brother Milo. As he listens to Mona recount the many things she does during the school week -- riding the bus, practicing spelling and reading, learning about science, playing with friends -- Milo's activities illustrate that with a little imagination, nature itself can be a classroom. With delightfully naive artwork and a spare text, Toni Yuly shows that learning is play and vice versa, offering a gentle introduction to school for children who are just starting and a warm celebration for those who are going back. ...Show more

$14.99
AUD
Category: Picture Books | Series: Baby Medical School
It's time for your checkup Let's visit the doctor's office. The doctor will check your heart and lungs and see how much you've grown. But how? And why? Let's find out Empower children with knowledge so they can visit the doctor with courage and curiosity Cara Florance is a biochemist and mother with experience in astrobiology, cotton candy spinning, and radiation decontamination. She writes books to make science fun and approachable to families everywhere. Jon Florance is a father to two amazing children. After years in the Infantry and Special Forces, he transitioned to a career as a physician. He enjoys spending his free time with his family exploring the forests of the Northeast. ...Show more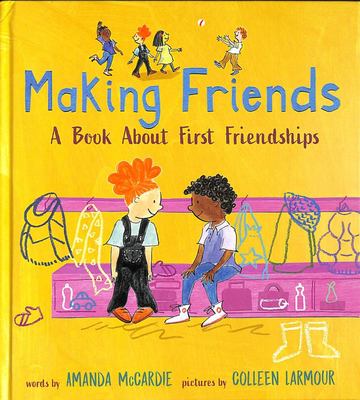 $27.99
AUD
Category: Picture Books
Friendships are precious, but they can also be tricky to navigate – especially when you're little. In this charming and supremely sensitive book, we meet Sukie and Joe: two children making friends for the first time. With words by Amanda McCardie, who has studied child development at the Tavistock, and pictures from Colleen Larmour, a rising star, Making Friends is the perfect tool for talking to very young children about friendship and everything that goes with it, from meeting new people to celebrating differences and standing up for one another. "Remarkable ... a good starting place to help children talk through emotions." Observer on A Book of Feelings (McCardie) ...Show more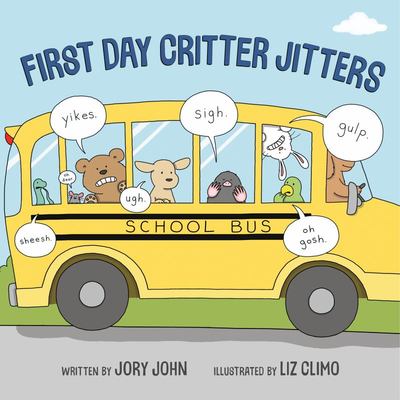 $29.99
AUD
Category: Picture Books
It's almost the first day of school, and the animals are nervous. Sloth worries about getting there on time, snake can't seem to get his backpack fastened onto his body, and bunny is afraid she'll want to hop around instead of sitting still. When they all arrive at their classroom, though, they're in fo r a surprise- Somebody else is nervous too. It's their teacher, the armadillo! He has rolled in as a ball, and it takes him a while to relax and unfurl. But by the next day, the animals have all figured out how to help one another through their jitters. School isn't so scary after all. ...Show more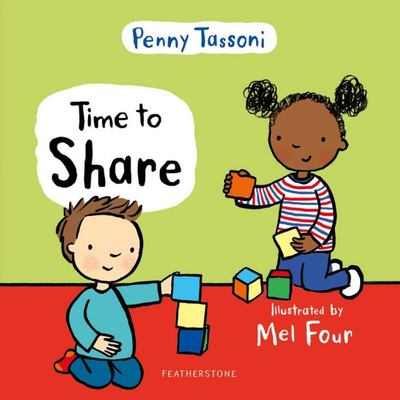 Time to Share
by Penny Tassoni; Mel Four (Illustrator)
$12.99
AUD
Category: Picture Books | Series: Time To... . Ser.
Everyone knows how difficult it is to get young children to share with others and we need strategies to help them understand why it's important - this book will help! Penny Tassoni, leading Early Years education consultant, author and trainer, presents a picture book with simple words and delightful ful l-colour illustrations by Mel Four that encourages children to share in a positive way. There is lots to talk about in Time to Share which makes this book ideal for starting conversations with children about why and how we share. It also includes a page of practical advice and tips for practitioners, parents and carers making it the perfect resource for supporting this essential life skill. ...Show more