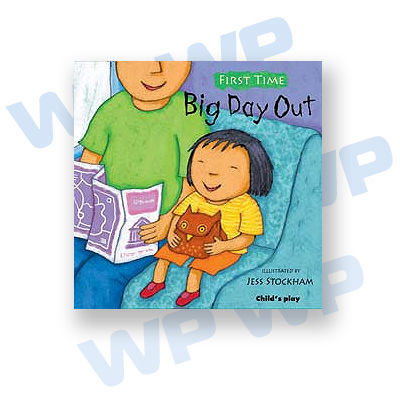 Zeki Gets a Checkup
by Anna McQuinn; Ruth Hearson (Illustrator)
$16.99
AUD
Category: First Experiences | Series: Zeki Bks.
Zeki is never daunted by new experiences. Daddy and Mummy prepared him well, so he's excited to show the doctor all the things he can do now he's a big boy: drinking from a cup; standing; clapping; playing; eating and being ever so brave. He well deserves the book and sticker he gets at the end for bein g such a good boy! In this third title in the Zeki books series, the author brings attention to the importance of preparing little ones for a doctor visit captured by the beautiful and reflective illustrations. She points out a baby's developmental milestones and creates awareness of what needs to be observed. It is a family guide for baby's first doctor visit as well as being entertaining. ...Show more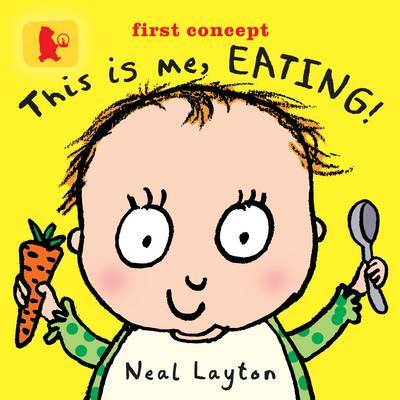 $12.95
AUD
Category: First Experiences | Series: This is Me: First Experiences
Designed to stimulate early development and literacy by describing every day routines in a funny and accessible way, this first concept Baby Walker title from acclaimed author/illustrator Neal Layton is a joy to share together. Googly eyes on the front cover and a transforming flap surprise at the end w ill be sure to grab any baby or toddler's attention and bring a smile to their face. ...Show more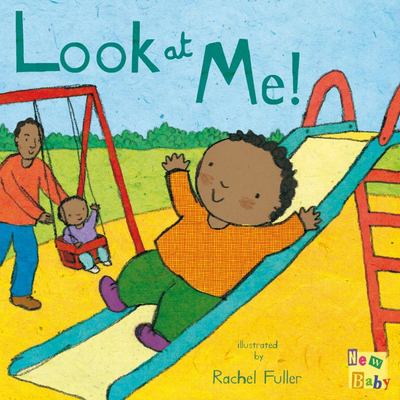 $14.95
AUD
Category: First Experiences | Series: My New Baby
Look At Me! My New Baby Series Illustrated by Rachel Fuller The arrival of a new sibling can be a confusing and frustrating time for a toddler. Help to prepare them for the downfalls and delights of having a younger brother or sister. The simple text stimulates plenty of discussion. 978184643 2750 Waiting for Baby 9781846432767 My New Baby 9781846432774 You and Me 9781846432781 Look at Me! 12 pages 210 x 210mm 0-2 years ...Show more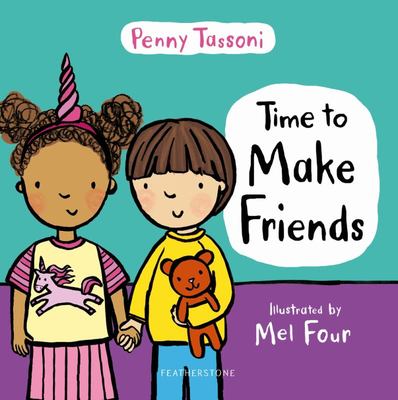 Time to Make Friends
by Penny Tassoni; Mel Four (Illustrator)
$12.99
AUD
Category: Picture Books | Series: Time To... . Ser.
From shy to confident, quiet to enthusiastic, all children have different personalities and sometimes they just need a little help when it comes to making friends. How can we best help children communicate clearly and build strong friendships? Penny Tassoni, leading Early Years education consultant, aut hor and trainer, uses simple words, accompanied by delightful full-colour illustrations by Mel Four, to support children as they make friends.There's lots to talk about in Time to Make Friends which makes this book ideal for sharing. It also includes a page of practical advice and tips for practitioners, parents and carers making it the perfect resource for supporting this essential life skill. ...Show more

$24.99
AUD
Category: Picture Books
The important message in this first book of jobs is that children can be whatever they want to be when they grow up. With a variety of jobs and a diverse cast of characters, this book is an excellent way to start conversations with young children about their futures. The bold, graphic illustrations by a cclaimed illustrator Melanie Walsh, along with simple vocabulary, bring each profession to life. ...Show more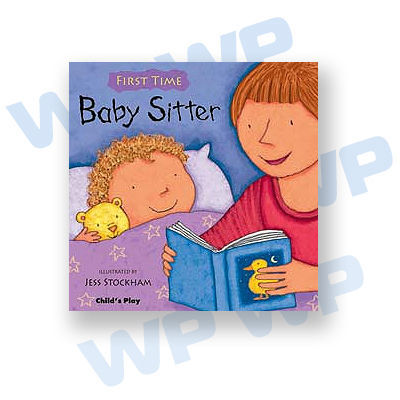 $4.00
AUD
$15.99
(74% off)
Category: Picture Books | Series: First Time S.
Will I like my babysitter? Will we have fun? How long will they stay? Reading Baby Sitter with your child is the perfect opportunity to talk about these questions, and many more! There's a FIRST TIME for everything! Young children's lives are full of new experiences, and these books help make these enjo yable and rewarding. The simple conversational text and lively illustrations are carefully designed to encourage further dialogue between reader and child. ...Show more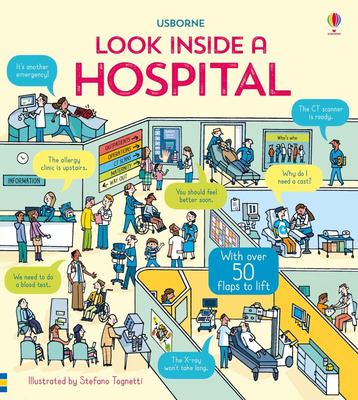 $19.99
AUD
Category: Picture Books | Series: Look Inside
Look Inside a Hospital is a fabulous addition to the Look Inside series, a fascinating insight into what really goes on in a hospital and an important book for any child who might be visiting ill relatives or need to go into hospital themselves. Find out what it's like to stay overnight, how operations happen and where babies are born. Flaps on every page reveal intriguing action behind the scenes, including where the surgeons get scrubbed up and where the vomit bowl is emptied! The Emergency spread has a full page gatefold to show even more busy action. Includes internet links to websites with video clips and activities to find out more about hospitals and meet patients, doctors and nurses. ...Show more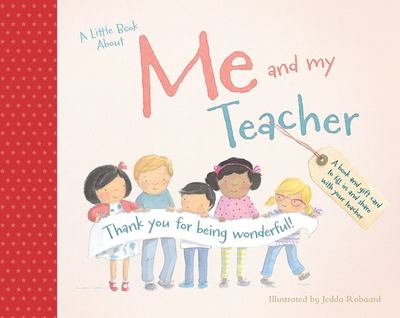 $16.99
AUD
Category: Picture Books | Series: A Little Book about Me and My ...
This is a book about me and my teacher. My teacher is really special. Here are all the reasons why!  This is a book to fill in and share about your teacher. Write, draw and store your favourite memories of you and your teacher. It is a celebration of the special relationship between teachers and their students. Store photographs, postcards and other special memorabilia in the pouch at the back of the book and write down favourite memories or shared experiences. Draw pictures in the provided spaces to tell your teacher just how special they are. Features a gorgeous cloth spine, and a removable card and envelope with the delightful artwork of Jedda Robaard. Kids can complete the card and the book for the perfect gift for their teacher. ...Show more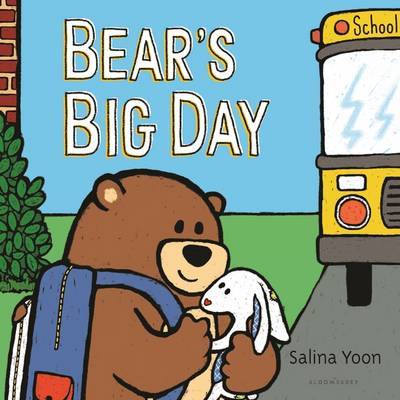 $14.99
AUD
Category: First Experiences
It's Bear's very first day of school! He wants to be grown up, so he leaves his stuffed bunny Floppy at home along with all his familiar things. But being away from his best friend is hard--and the first day doesn't turn out quite how like Bear wanted it to. Bear learns that the first day of school migh t not always be perfect, and being grown up doesn't have to mean giving up the things he loves. This third book in the Bear and Bunny series from beloved, bestselling author-illustrator Salina Yoon tackles big themes like starting school and being independent, even in scary new situations. Awards for Salina Yoon A Bank Street Best Children's Book of the Year (Stormy Night) An NPR Best Book (Found) Winner of the 2014 SCIBA Book Award for Best Picture Book (Found) A Winter 2015-2016 Kids' Indie Next Pick (Be a Friend) A Scholastic Teachers Top 10 Picture Book (Penguin's Big Adventure) ...Show more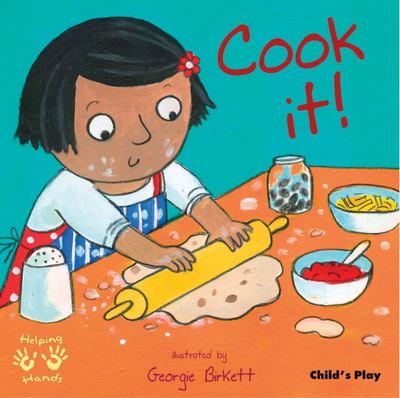 $15.99
AUD
Category: First Experiences | Series: Helping Hands
Who's home for dinner? What shall we cook? What do we need to buy? And don't forget the washing-up! Helping with real tasks is a natural progression from pretend play, and is a crucial stage in a child's development. Achieving a shared goal encourages a sense of responsibility, and develops many skills useful in later life. Simple conversational text and lively illustrations are carefully designed to encourage further dialogue between reader and child. ...Show more