$24.99
AUD
Category: Picture Books
Whatever you fear, come close my dear You're tucked in safe for always here And I will never not be near Because of our love umbrella. From this award-winning creative duo comes a stunning celebration of the joy and comfort that love can bring - wherever we roam in the big, wild world. 'The 'love um brella' is a sweet analogy for invisible, protective, omnipresent love, and the story is simple- no matter what challenge children may face, they can always rely on the love umbrella above them.' - Bookseller & Publisher (FOUR STARS) ...Show more
$19.99
AUD
Category: Picture Books
There's only one dad like you, Dad. My hero, friend and guide. You teach me about this great big world  and how to enjoy the ride. Wise dads, caring dads, daring dads, creative dads - each dad brings their own sense of fun. Joyful, tender and heartfelt, THERE'S ONLY ONE DAD LIKE YOU is a celebration of the merry magic of dads. ...Show more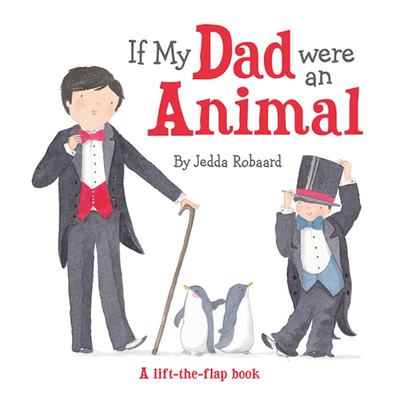 $14.99
AUD
Category: Picture Books
This beautiful gift book from Jedda Robaard makes kids wonder what kind of animal their dad would be.   If your dad were an animal, what kind of animal would he be? Would he be a sleepy, snoozy koala? Or maybe a stylish penguin? Or perhaps a big, cuddly bear? Jedda Robbard's beautiful, whimsical illus trations fill the pages of this book and invite children to explore their imaginations. This keepsake book also includes a photo frame that kids can use to display a picture of themselves with their dads. ...Show more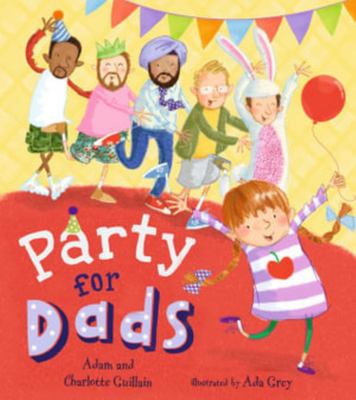 Party for Dads
by Adam Guillain; Charlotte Guillain; Ada Grey (Illustrator)
$16.99
AUD
Category: Picture Books
Anna thinks that dads have really boring birthdays, so she decides that her dad needs to embrace his inner child and have a proper children's party. This is another wonderful picture book from the Guillain's and Ada Grey and is the perfect gift for Father's Day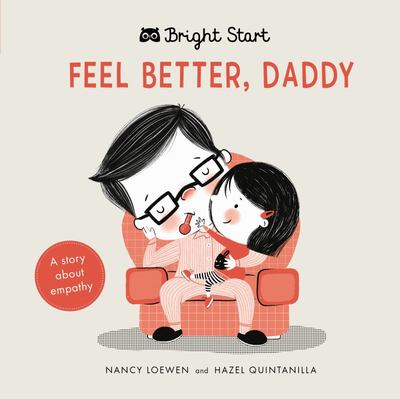 $17.99
AUD
Category: Board Books | Series: Bright Start
Oh no, Daddy's nose is red and his eyes are sleepy, he isn't well! I'll be Daddy today and make him all better! Taking care of Daddy is part of Bright Start; a touching new series of board books which combines sweet stories with charming illustrations to nurture emotional intelligence. With parental gu idance included, Bright Start introduces and nurtures the emotional qualities that children need in order to develop and grow.  ...Show more

$27.99
AUD
Category: Picture Books | Series: Alfie
Join Alfie and Dad as they spend time together in this wonderful collection of stories from the award-winning Shirley Hughes. Alfie's dad is always there for Alfie and Annie Rose. He's there to reassure Alfie during a restless night; he's there to find Alfie's favourite toy Flumbo when he gets left on t he bus; and most of all he loves spending time with his children and they love spending time with him! This book celebrates that special relationship between children and their dads. ...Show more

$14.99
AUD
Category: Board Books | Series: Baby Touch
The perfect gift for a new dad on Father's Day! Baby Touch: Hello Daddy is a bright, interactive board book from Ladybird's best-selling Baby Touch series. With big touch-and-feel areas on every double page and high-contrast colours, this book is perfect for sharing and helps to stimulate your baby's se nses as they discover all sorts of babies and their daddies. Neigh along with daddy horse, roar with daddy tiger - and look out for a mirror surprise at the end! ...Show more
$17.99
AUD
Category: Picture Books
Dear Dad, When I grow up, I want to be just like you! You're the best! Open the letters and lift the flaps to read all the funny letters to these fantastic fathers. Join in the fun and write a letter to your amazing dad on the pull-out note paper included!
$19.99
AUD
Category: Picture Books
Good dads come in many different shapes and species. Get ready to learn a fatherly trick (or ten) from a whole lot of dads, great and small.  
$16.99
AUD
Category: Junior Fiction (5-9)
Everyone loves Bandit, especially Bluey and Bingo! Find out what makes this true blue dad so special in this hilarious and heartwarming book. Bluey has been a phenomenal success since airing on ABC KIDS in October 2018, amassing legions of dedicated fans and taking the coveted position of being the most watched program ever on ABC iView, with over 200 million plays.  ...Show more
$35.00
AUD
Category: Parenting
Dr Peter Downey knows babies and kids, and his bestselling book - now in this 25th anniversary edition - helps first-time dads prepare for what's coming their way ... with a grain of salt and a smile on their face. Fully revised and updated, he explores the joys and trials of new parenting, including: Surviving pregnancy and childbirth Nappies, breast pumps, sleep deprivation Living with a baby in your house The gear you need ... and the gear you don't Navigating the latest apps, social media and the online parenting world Lots of stuff about sex And more importantly, how to be a switched-on dad in the 21st Century New to this edition is a Foreword by Mark Scott, revised glossary of handy words new dads need to know (and some they don't), as well as updated words of wisdom from other ordinary fathers. So You're Going to Be a Dad remains the most engaging, reassuring and down-to-earth book for new dads around. ...Show more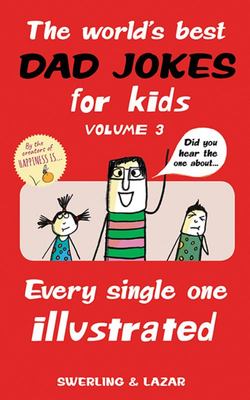 $12.99
AUD
Category: Joke Books
"Knock Knock." "Who's there?" "Figs." "Figs who?" "Figs the doorbell, it's broken!" Illustrations bring the silliness to a whole new level in this book of knock knock jokes kids love.  Every joke is illustrated! Kids LOVE knock knock jokes, and this illustrated book by the New York Times-bestselling cr eators of the Happiness Is . . . project will leave them in stitches! The World's Best Knock Knock Jokes for Kids is filled with hundreds of corny, brilliant, and silly knock knock jokes--each paired with a small drawing that's a sweet comic gem in itself. It's the perfect book for road trips, rainy days, or those special moments when kids and parents can laugh together.    ...Show more