$16.99
AUD
Category: Fantasy/Sci Fi | Series: Animorphs Graphic Novel
Sometimes weird things happen to people. Ask Jake. He could tell you about the night he and his friends saw a strange light in the sky that seemed to be heading right for them. That was the night five normal kids learned that humanity is under a silent attack -- and were given the power to fight back.No w Jake, Rachel, Cassie, Tobias, and Marco can transform into some of the most dangerous creatures on Earth. And they must use that power to outsmart an evil greater than anything the world has ever seen. . . . ...Show more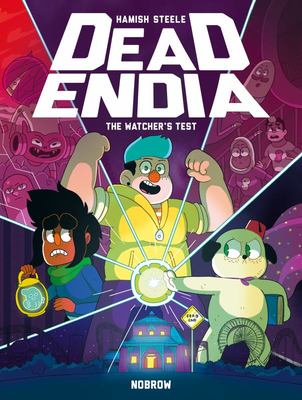 $24.99
AUD
Category: Fantasy/Sci Fi
Barney and his best friend Norma are just trying to get by and keep their jobs, but working at the Dead End theme park also means battling demonic forces, time traveling wizards, and scariest of all--their love lives   Follow the lives of this diverse group of employees of a haunted house, which may or may not also serve as a portal to hell, in this hilarious and moving graphic novel, complete with talking pugs, vengeful ghosts and LBGTQIA love ...Show more
$19.99
AUD
Category: Fantasy/Sci Fi | Series: Lightfall
For fans of Amulet and middle grade readers who love sweeping worlds like Star Wars, the first book of the Lightfall series introduces Bea and Cad, two unlikely friends who get swept up in an epic quest to save their world from falling into eternal darkness. Deep in the heart of the planet Irpa stands the Salty Pig's House of Tonics & Tinctures, home of the wise Pig Wizard and his adopted granddaughter, Bea. As keepers of the Endless Flame, they live a quiet and peaceful life, crafting medicines and potions for the people of their once-prosperous world. All that changes one day when, while walking through the woods, Bea meets Cad, a member of the Galdurians, an ancient race thought to be long-extinct. Cad believes that if anyone can help him find his missing people, it's the Pig Wizard. But when the two arrive home, the Pig Wizard is nowhere to be found-all that's left is the Jar of Endless Flame and a mysterious note. Fearing for the Pig Wizard's safety, Bea and Cad set out across Irpa to find him, while danger fights its way out of the shadows and into the light. Will these two unexpected friends find the beloved Pig Wizard and prevent eternal darkness from blanketing their world? Or has Irpa truly seen its last sunrise? ...Show more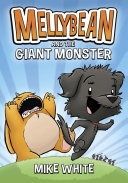 $22.99
AUD
Category: Fantasy/Sci Fi | Series: Mellybean Ser.
"Mike White hits a heartwarming hat trick with this cute, funny, and action-packed adventure. Mellybean will bounce off the page and into your heart." --Mo O'Hara, New York Times bestselling author of the My Big Fat Zombie Goldfish series The Secret Life of Pets meets The Wizard of Oz in this debut grap hic novel about a spunky pup who gets trapped in a world filled with magic, adventure, and one giant, grumpy monster.   Melly loves to play games. All her feline friends want to do, though, is take a nap. So when she doesn't leave them alone, the cats trick her into burying a shoe in the backyard. But the small prank turns into a big problem when Melly falls down the hole . . . and is magically transports her to another world Melly lands smack-dab in the middle of a scuffle between a group of knights and a huge monster. But Melly soon befriends the grumpy giant, learning he isn't as scary as he seems. He's being hunted by a greedy king. One who has also been stealing from his people and locking them up in the dungeons. So although Melly is desperate to find a way back home to Mama and Papa (her human owners), she makes it her mission to help her new friend and the kingdom. But how could someone so tiny defeat such a powerful king? It may just take a game that only Melly can win. ...Show more
$25.99
AUD
Category: Fantasy/Sci Fi
A feel-good story about a superhero whose superpower is her kindness. Bea loves helping friends and really wants to be a superhero, but none of the costumes she tries on are quite right. What makes an outfit super? A cape? A mask? They're just not her. Even her dog Woofs agrees. It's not until Bea resc ues and returns an injured bunny that she discovers the super suit that fits her personality. Bea is Bunnygirl! And she and Woofs are ready to help.   ...Show more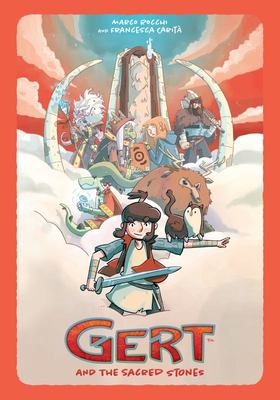 Gert and the Sacred Stones
by Francesca Carita (Illustrator); Jaime Richards (Translator); Marco Rocchi
$26.99
AUD
Category: Comics, Graphic Novels and Manga
Gert sets out to make sure no one else suffers what she has as a result of the war, but to do this she'll have to do what is forbidden of young women like her- become a warrior. Unfazed, Gert sneaks into the initiation test, beginning an adventure that will prove to be about much more than revenge. Gert 's journey will teach her to accept hard truths, rethink the glorification of war and violence, and prove if she can be the unlikely hero to reimagine her people's future. From the acclaimed Italian comics team of Marco Rocchi and Francesca Carita comes an insightful story of conflict, reconciliation, and the unique power of young people to change their world for the better. "We wanted to create a multi-faceted and well-rounded female character who could mirror the strengths and weakness of both girls and boys. Although it's a fantasy setting, there are many implicit references to real life and to our way of seeing the world. Many will recognize themselves in the protagonist's will to forge and affirm her own unique identity despite the adversities of social customs or hostile environments, and in her awareness that she must learn more, experience more, and grow by taking responsibility for her choices before she can change the world." -- Marco Rocchi and Francesca Carit ...Show more
$14.99
AUD
Category: Fantasy/Sci Fi | Series: The Odds
They're invaders from another world. Your imagination. Kip is a quiet kid in a loud city. She's easy to miss and that's the way she likes it.Then, one day, Kip's quiet life is suddenly interrupted. Ten of her favourite characters have stepped out of their worlds and into hers.But what happens when a dra gon-hunting rabbit leaves his comic strip? When an old man leaves his picture book? When a ninja leaves her TV show, a race-car driver leaves their video game, and a dinosaur turns up from Kip's nightmares? From million-copy bestseller Matt Stanton comes the start of a hilarious and heart-filled graphic novel series about identity, imagination and discovering who you are.Meet The Odds ... because fitting in is overrated. ...Show more
$17.99
AUD
Category: Silly Stories | Series: Dog Man
The next great Dog Man adventure from the worldwide bestselling author and artist Dav Pilkey. You'll howl with laughter! The Supa Buddies bamboozled the baddies, but all's not right in the world. Dog Man has a new problem to pound, and he's going to need his entire pack to help him. Will he go barking u p the wrong tree?   Dav Pilkey's wildly popular Dog Man series appeals to readers of all ages and explores universally positive themes, including empathy, kindness, persistence, and the importance of doing good.   ...Show more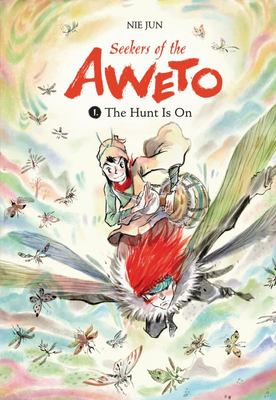 $17.99
AUD
Category: Fantasy/Sci Fi | Series: Seekers of the Aweto
Xinyue, his brother Qiliu, and their mother are seekers, hunting aweto--a rare, plantlike treasure--along the legendary Silk Road. After one outing, Xinyue discovers the offspring of a deity that creates aweto--and becomes the little creature's reluctant caretaker. He soon struggles to keep it safe and keep it a secret. And that's before he learns that warriors from the deity's village are on his family's tail... ...Show more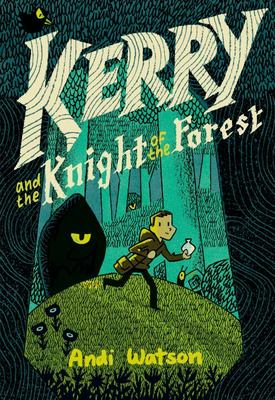 $21.99
AUD
Category: Fantasy/Sci Fi
Kerry needs to get home; his parents are sick. When a spirit in the forest lets him know of a shortcut, Kerry finds himself on a quest filled with magic, self-discovery, and new friends . . . who may or may not help him on his journey. Will he make it through the forest and get home in time to save his parents? An adventure about fear, loss, and finding your own way, this enchanting story comes to life with a hero that every reader can relate to. ...Show more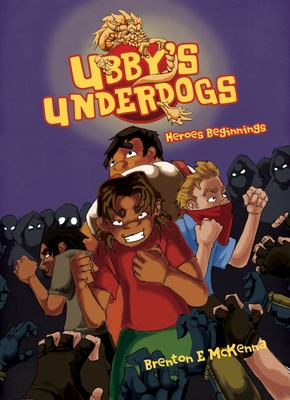 $24.95
AUD
Category: Fantasy/Sci Fi | Series: Ubby's Underdogs Ser.
It is the late 1940s and Broome, a small pearling town in the heart of an ancient land, is still recovering from WWII. Ubby, a smart, streetwise Aboriginal girl, is the leader of a small rag-tag gang known as the 'Underdogs.'
$14.99
AUD
Category: Fantasy/Sci Fi | Series: Max and the Midknights
Join Max's quest to become a knight! The second book in the New York Times bestselling illustrated series is full of even more laughs, more magic and more (mis)adventure - from the creator of Big Nate! 'Epic fun! Epic laughs!' Jeff Kinney, bestselling author of the Diary of a Wimpy Kid series. 'Anothe r masterpiece!' Dav Pilkey, bestselling author of the Dog Man series. Byjovia is under attack, and it's up to Max and her best friends - the Midknights - to save the day! The quest is on as the Midknights set out to face the beastly Bodkins, powerful spells and their greatest foes yet. With his trademark comic book-style illustrations, Lincoln Peirce brings epic adventure, riotous fun and medieval silliness in Max and the Midknights: Battle of the Bodkins, book two in the Max & the Midknights series. ...Show more