$32.99
AUD
Category: Sustainability
From a #1 New York Times bestselling illustrator, and the creator of The Pink Hat, comes a timely picture book about a young girl's mission to inspire others to help the planet Celebrate young climate change activists in this charming story about an empowered girl who shows up, listens up, and ultimatel y, speaks up to inspire her community to take action against climate change. After attending a climate march, a young activist is motivated to make an effort and do her part to help the planet... by organizing volunteers to work to make green changes in their community, from cleaning a lake, to planting trees, to making composting bins, to hosting a clothing swap and more Here is an uplifting picture book that is an important reminder that no change is too small--and no person is too young--to make a difference. With simple text and lively illustrations, Andrew Joyner has given young children a timely story about activism, community, and hope. ...Show more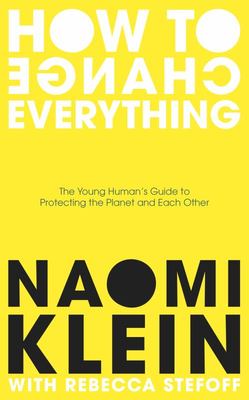 $16.99
AUD
Category: Sustainability
The most authoritative book yet about climate change for teenagers, written by internationally bestselling expert Naomi Klein. Warming seas. Superstorms. Fires in the Amazon. The effects of climate change are all around us. Reforestation. School-strikes for climate change. Young people are saving the w orld and you can join them because you deserve better. Are you ready to change everything? Forget everything you think you know about climate change. This book explains why the planet desperately needs our help and how you can use your power to change the world through climate activism. Klein presents her urgent message about saving the environment by asking three simple questions: Where are we? How did we get here? What happens next? From the Great Barrier Reef to Hurricane Katrina to school environmental policies to Greta Thunberg - climate change impacts every aspect of the world you live in and you have the power to lead the way by enacting change. Internationally bestselling author of The Shock Doctrine, Naomi Klein, with award-winning children's science writer Rebecca Stefoff, gives a powerful picture of why and how the planet is changing, providing effective tools for action so that YOU really can make a difference. Includes notes on the COVID-19 pandemic, 2020, and how you can get involved to make the world a safer and better place. ...Show more
$24.99
AUD
Category: Sustainability
The Earth's climate is changing. It's getting hotter. In Australia over the past 50 years, maximum temperatures have been creeping higher. There have been record droughts, floods and bushfires. Why is this happening and what can we do to stop it getting worse?
$29.99
AUD
Category: Gardening
Did you know that there are plants that eat insects? Plants whose seeds spread in poo? Plants that move when you touch them? And plants that grow on other plants? Plantastic presents 26 of Australia's most unique and incredible native plants. Discover and identify native plants found in your local park, bushland, or even in your very own backyard. With its perfect balance of fun facts, activities, adventurous ideas and gorgeous illustrations, Plantastic will prove just how fantastic Australia's native plants really are Features: Full of interesting facts about Australian native plants that will get kids excited about the plant world and gently introduce general scientific concepts.Provides a Plantastic Activity for each featured species to encourage kids to search for and engage with the plants in their local area.Explains traditional Indigenous uses for some plants - including hunting, fishing, building and medicine.Includes common plants with wide distributions so that kids can discover more about their local flora, no matter where they live in Australia.The bright and beautiful illustrations will help kids easily recognize the plants from this book out in the wild.   ...Show more
$27.99
AUD
Category: Environment
This beautiful non-fiction picture book contrasts, month-by-month, some of the world's most-loved Northern and Southern Hemisphere animals and the ways the climates in those regions affect the way they breed, feed, adapt, hide and survive. In the Northern and Southern Hemispheres, animals deal with cha nging seasons in various ways. Whichever hemisphere they live in, they need to be able to read the sign of the changing seasons to survive. This beautiful nonfiction picture book tells the tale of life for some of the planets most-loved animals and what they're up to throughout the year. Each spread contrasts, month-by-month, some of the world's most-loved Northern and Southern Hemisphere animals. North and South marks a beautiful and engaging introduction to the natural world and conservation for young readers, with in-depth facts throughout and a full index and glossary adding interest for older readers. Gorgeous watercolour illustrations allow the animals to take their turn in the spotlight with a focus on movement and grace. Perfect for readers interested in viewing the world's animals and their activities in a new light. A range of local and international creatures makes for a book that will appeal to readers everywhere. ...Show more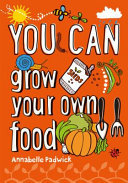 $22.99
AUD
Category: Environment | Series: You Can...
Get muddy, get green fingers and get growing! Always wondered if you could make things grow? This book is what you need to get great at gardening in no time at all. It's easy to understand and tells you exactly what you need to know step-by-step. It offers easy-peasy tips on how to grow all kinds of f ruit, vegetables and herbs outside and indoors; has plenty of space to scribble--make notes, keep track of what you have planted and make the book your own; and is packed with fun gardening projects guaranteed to get your hands dirty! ...Show more
$18.99
AUD
Category: Sustainability
Our planet is in trouble. It needs YOU. Together we can fight climate change by speaking up and changing what we eat, how we travel and the ways we use energy. Find out how you can become a #2minutesuperhero by completing 50 fun missions that reduce your carbon footprint at home, school and in your comm unity. Informative, practical and positive, this guide for children is written by Martin Dorey, anti-plastic campaigner and author of the bestselling No. More. Plastic, and is the founder of the Beach Clean Network and the #2minutebeachcleanmovement. He believes that every voice matters on this urgent issue. ...Show more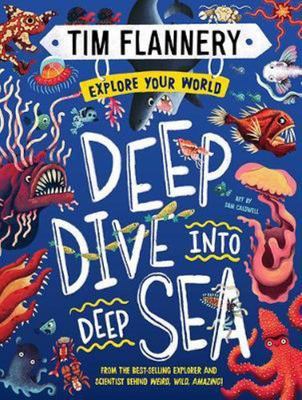 $26.99
AUD
Category: Environment | Series: Explore Your World
Get ready to dive into the darkest depths of the sea with real-life explorer and scientist, Professor Tim Flannery. You might think you know about the ocean, but the deep sea is nothing like the beach. Things are WEIRD down there.  Who is the giant squid's mortal enemy? Can you see ghosts in the deep se a? Why would a sea cucumber have teeth on its butt? And what on earth is a headless chicken monster? Put on your SCUBA gear - you're about to find out!   From the author of the best-selling Explore Your World: Weird, Wild, Amazing!, this compendium will enthral and enlighten readers with bizarre facts and vibrant illustrations of the most incredible creatures hiding in the deep sea. Prepare to gasp, laugh and squirm in disgust! ...Show more

$16.99
AUD
Category: Environment
A stunning anthology that blends poetry and information about the sea, from an award-winning team. From Nicola Davies and Emily Sutton, the multi award-winning team behind Tiny and Lots, comes a spellbinding collection of poems about the oceans of the world and their shores. With this book, children can swim alongside dolphins and flying fish, pore over rockpools and sail from pole to pole and back, learning about everything from phosphorescence and plankton to manta rays and puffins - all in the comfort of their bedroom. Emily Sutton's exquisite watercolours capture the breathless excitement of a child's first glimpse of the sea, the majesty of ancient trading ships and the sheer, staggering wonder of the humpback whale. The perfect companion to international bestsellers A First Book of Nature and A First Book of Animals, this book is sure to enthral and inspire readers of all ages. ...Show more
$29.99
AUD
Category: Gardening | Series: What's Inside
From the creator of the New York Times bestseller Women in Science, comes a new nonfiction picture book series ready to grow young scientists by nurturing their curiosity about the natural world--starting with what's inside a flower. Budding backyard scientists can start exploring their world with this stunning introduction to these flowery show-stoppers--from seeds to roots to blooms. Learning how flowers grow gives kids beautiful building blocks of science and inquiry. Rachel Ignotofsky's distinctive art style and engaging, informative text clearly answers any questions a child (or adult) could have about flowers. ...Show more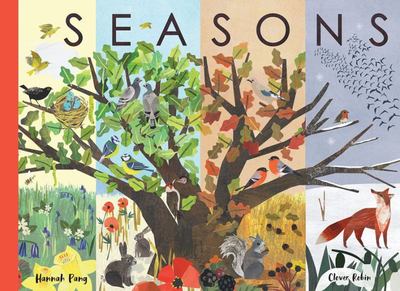 Seasons
by Hannah Pang
$24.99
AUD
Category: Environment
Watch six breathtaking landscapes from around the world transform in front of your eyes, in this beautifully illustrated book. With simple facts about the wildlife and plants that change through every season, this is the perfect book for all nature lovers.
$29.99
AUD
Category: Environment
Journey to the planet's most magnificent places with this thought-provoking portrait of our world. See it as you've never seen it before and renew your relationship with the place we call home. The images in this book will take you to places far and wide, the kinds of places that you might never visit but that you can perhaps put on that "If " list we all have tucked away. These places are surprising, remarkable, remote, familiar... dive in and marvel over the undeniable fact; it is a beautiful world. The photography in Beautiful World is divided into ten themes: Origins Nourish Untamed Community Celebration Transformation Space Harmony Monumental Eternal  ...Show more