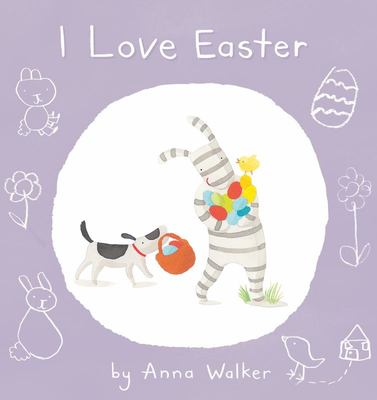 $17.99
AUD
Category: Picture Books | Series: I Love Ollie
Join Ollie at the Easter Fair, where baby chicks go Cheep, cheep, cheep!

$16.99
AUD
Category: Easter
Spot and his friends are going on an Easter egg hunt at the farm. Can you help them find all the hidden eggs?Toddlers will love this basket-shaped board book for little hands that can be played with or read for twice the fun!With lots of eggs to discover throughout, as well as a special patterned egg to find on each spread, this fun Easter story encourages early learning through counting, pattern and colour recognition. If you loved this, why not try-Where's Spot?   ...Show more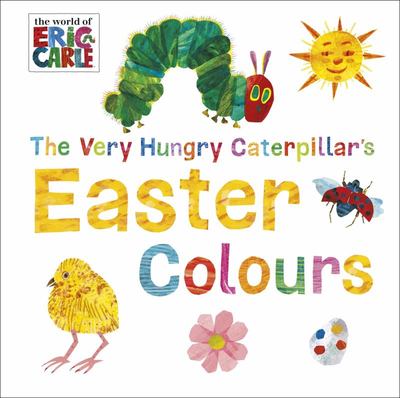 $14.99
AUD
Category: Board Books
This book enables you to discover all the colours of Easter with The Very Hungry Caterpillar in this bright and beautiful board book. Yellow chicks...a white lamb...what are all the colours of Easter? Let The Very Hungry Caterpillar and friends take you on a rainbow tour of Easter colours in this beauti ful board book. Perfect for learning first colours with simple text and pictures, this chunky board book is ideal for little hands. ...Show more
$11.95
AUD
Category: Easter
Ever since Dick Bruna first created Miffy in 1955, she has endeared herself to generations of young children. She is now one of the best-loved children's characters of all time. In this charming new addition to her story, Miffy takes inspiration from a visit to an art gallery and decides to become an ar tist herself. Looking at the colour and shapes of the world around her she discovers what fun it can be to make pictures of the things she sees. By bedtime, her walls are full of all her wonderful artworks. The perfect gift for a budding artist, this is a charming book from one of the master illustrators of our time. ...Show more
$12.99
AUD
Category: Easter | Series: Miffy
When Miffy visits the zoo, she sees parrots, zebras, kangaroos, and more. Find out what animal gives Miffy a special ride. In Miffy at the Zoo, children learn the names of different animals and can dream about their own trips to the zoo after reading this book.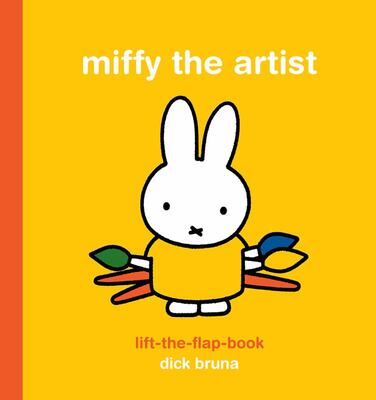 $17.99
AUD
Category: Easter
Ever since Dick Bruna first created Miffy in 1955, she has endeared herself to generations of young children and has become one of the best-loved children's characters of all time. In this charming new addition to the Miffy story, Miffy takes inspiration from a visit to a museum and decides to become an artist herself. Looking at the colors and shapes of the world around her, she discovers what fun it can be to make pictures of the things she sees. By the end of the day, her bedroom walls are full of her wonderful artwork. With lift-up flaps that reveal hidden pictures, this book is the perfect gift for a budding artist ...Show more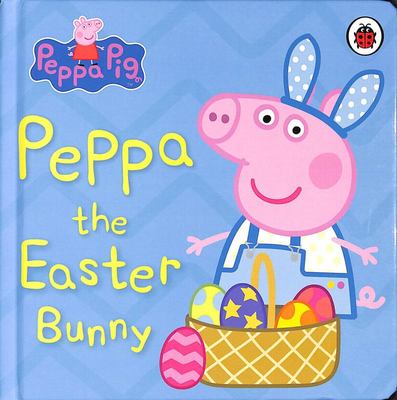 $14.99
AUD
Category: Board Books | Series: Peppa Pig
It's Easter and Peppa and George are having an Easter egg hunt for their friends! Mummy and Daddy Pig help them paint all the colourful eggs and together they hide them all round the garden. Their friends arrive and are soon busy hunting for eggs but Peppa and George have disappeared... where could they have gone? Aha! There's Peppa the Easter Bunny and George the chick to surprise their friends! Everybody loves Easter! ...Show more

The Easter Unicorn
by Janet Lawler; Rebecca Jones (Illustrator); Renee Jablow (Pop-ups by)
$34.99
AUD
Category: Pop-ups
The Easter Bunny has gone on vacation--on Easter Day! Who will save the holiday? Deep in the magical woods, a special unicorn comes to the rescue. She decorates the eggs and delivers them just in time. Join Unicorn's enchanting adventure featuring stunning pop-ups, movable scenes, and hidden surprises. HAPPY UNICORN EASTER! ...Show more
$14.99
AUD
Category: Picture Books
When a mysterious egg appears outside Hunwick's burrow, no one is quite certain what to think. And when it doesn't hatch right away, everyone is even more bewildered. Everyone except Hunwick, that is. Hunwick understands that the egg is his friend, and he is the only one who knows its secret. This treas ure of a book promises the young reader a simple, beautifully illustrated tale of identity and belonging. ...Show more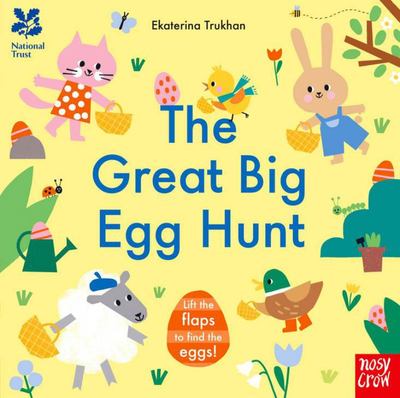 $14.99
AUD
Category: Easter
Lift-the-flaps in this springtime board book that's full of surprises! A charming interactive egg hunt book from the National Trust – perfect for sharing at springtime! Follow Rabbit as she sets off on an exciting lift-the-flap egg hunt adventure. But all is not quite as it seems . . . Will Rabbit eve r find any eggs to put in her basket? Or will she find something even better along the way? With lots of sturdy flaps to lift on every page and a simple story introducing cute animal characters, this delightful springtime board book is full of surprises. ...Show more
$14.99
AUD
Category: Board Books
There are lots of sleepy animals to wake up in this bouncy, energetic board book. Lift the flaps, then hop with the little bunnies, cheep with the chicks, baa with the lambs and mew with the kittens.Based on the popular nursery rhyme 'Sleeping Bunnies', this interactive book is packed with non-stop fun. Full of the joys of spring, it makes the perfect Easter gift.From the bestselling Laura Hughes, illustrator of We're Going on an Egg Hunt and We're Going on an Elf Chase, this jolly board book is perfect for little bunnies everywhere!   ...Show more

$14.95
AUD
Category: Easter
Beneath the roots of an old eucalyptus tree lives a little bilby who just loves to cook. Join George and his friends on their first baking adventure as they attempt to plan a special surprise for their friend Betty. Introducing George, a lovable new character, and his cast of Australian friends. The fir st title in a new picture book series from best-selling author and illustrator JeddaRobaard. Includes a gorgeous recipe card featuring the artwork of JeddaRobaard, and with the raspberry muffin recipe George bakes in the book. Future books in the series will feature additional recipe cards for kids to collect. ...Show more