$17.99
AUD
Category: Board Books
Based on the popular children's nursery rhyme, this fun-filled Easter sound book will delight child-readers as they follow Old MacDonald around the farmyard. Press the sound button to hear the festive, Easter-y cheeps!
$17.99
AUD
Category: Picture Books
From the mind of children's book creator Dav Pilkey comes another tale of bunnies so dippy, so doofy, and so supremely DUMB, it will have you laughing all the way down the bunny trail. (Did we mention this book is actually about Christmas?)
$16.99
AUD
Category: Easter
The Very Hungry Caterpillar is at the farm hunting for tasty Easter eggs . . . Meet friendly farmyard animals and lift the flaps on every page to help The Very Hungry Caterpillar hunt for eggs.Will you find them all? A simple, delightful new seasonal lift-the-flap adventure with big flaps that are per fect for little hands. ...Show more

Eggs Are Everywhere
by Hans Wilhelm; Wednesday Kirwan (Illustrator)
$19.99
AUD
Category: Board Books
The egg hunt is on! An interactive wheel hides brightly-coloured Easter eggs amid a variety of spirited scenes, from inside baskets to under flowers, behind rocks, and even in hands! After the egg is hidden, it's time to guess where it is! Did you find it? Lift the flap for the reveal in this game-in-a- book, then play again (and again) for hours of eggs-citing fun! This novelty book extends the Guess Which Hand series, taking the same wheel/flap conceit and giving it a holiday-targeted hook: Easter! ...Show more
$9.99
AUD
Category: Activity Books | Series: BLUEY
Bluey and Bingo love being creative! Get making with loads of egg-cellent Easter activities for the whole family.Bluey has been a phenomenal success since airing on ABC KIDS in October 2018, amassing legions of dedicated fans and taking the coveted position of being the most watched program ever on ABC iView, with over 170 million plays. It has also topped the Australian iTunes Kids Chart with the series peaking at #1 and consistently remaining in the Top 5. ...Show more
$14.99
AUD
Category: Touch-and-Feel
Meet all your favourite springtime farm animals in Fluffy Chick, a fun touch-and-feel farm animal book from the creator of the bestselling preschool classic, Dear Zoo.Follow Chick around the farm and meet all her animal friends: stroke the woolly lamb, feel the cow's smooth horns and then lift the flap at the end to find out who is hiding under mother hen's wing! This touch-and-feel springtime story from the creator of Dear Zoo is sure to delight young children, with different textures to discover, a lift-the-flap ending and a whole host of favourite farm animals to meet, including a little chick with fluffy yellow feathers - the perfect Easter treat.Look out for more novelty books from Rod Campbell including: Oh Dear!, Noisy Farm, My Presents, ABC Zoo and Farm 123. ...Show more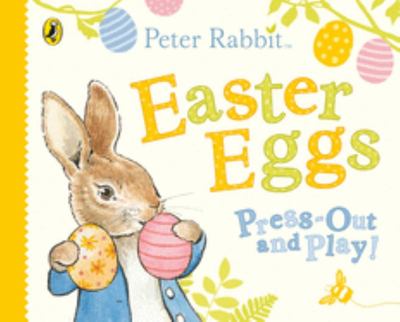 $16.99
AUD
Category: Board Books
It's Easter time and Peter Rabbit is ready for an egg hunt! You can join him by creating your own Easter egg hunt with press out eggs and pretty decorations. Then snuggle up with your favourite bunnies for a special Easter story. Happy Easter from Peter Rabbit!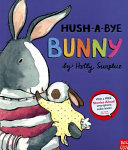 $14.99
AUD
Category: Picture Books
It's time for Bunny to go to bed, but he doesn't want to leave his mummy and when he gets all tearful, Mummy Bunny knows just the rock-a-bye lullaby to comfort her little one. Hush-a-Bye Bunny is perfect for comforting sleepy little bunnies who don't like being left alone when it's time to turn out the light. ...Show more
$14.99
AUD
Category: Board Books
We're going on an egg hunt. We're going to find them all. We're REALLY excited. Hooray for Easter Day! Join the Easter Bunnies as they set off on an exciting lift-the-flap Easter egg hunt. With ten eggs to find and count, this board book is great fun. But watch out for the obstacles along the way - lamb s, chicks, bees and ducks - and there's even a wolfish surprise, so do take care. Based on the traditional `We're Going on a Lion Hunt' rhyme, the delightful illustrations and read-aloud story will make this board book a huge springtime hit with all fans of search-and-find and lift-the-flap books. ...Show more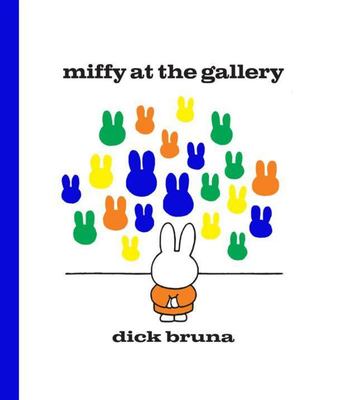 $12.99
AUD
Category: Easter | Series: Miffy
Father Bunny thinks that Miffy is too small to go to an art gallery, but she persuades him to let her come along with him and Mother Bunny. Miffy sees paintings, a mobile and even a stone statue, which is all very exciting. Miffy soon decides that she wants to be an artist when she grows up.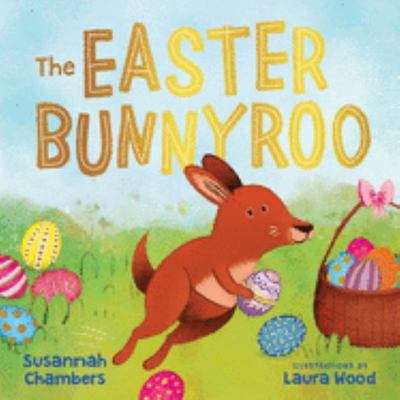 $19.99
AUD
Category: Picture Books
When Dad rescues Ruby the joey, Charlie begins to suspect she is really the Easter Bunny. After all: Ruby has long ears and big feet.Ruby is very good at jumping.Ruby has a built-in basket for carrying Easter eggs.   Although, there could be a problem - how will Ruby know what to do? Luckily, Charlie ca n teach her what she needs to know.   A fun family story about Easter traditions and an understandable misunderstanding, from the award-winning author of The Snow Wombat and the popular illustrator of The Cow Tripped Over the Moon.   ...Show more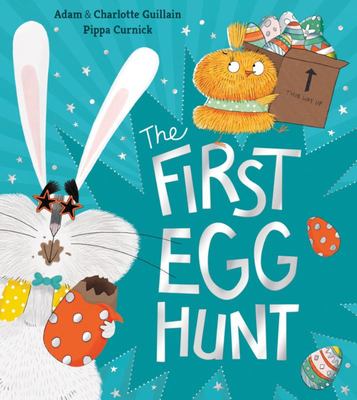 The First Egg Hunt
by Charlotte Guillain; Adam Guillain; Pippa Curnick (Illustrator)
$16.99
AUD
Category: Picture Books
Poor Easter Chick works so hard to make Easter eggs for everyone, but the Easter Bunny always gets all the credit. It's time for Chick to hatch a cunning plan . . . which accidentally turns into the first ever Easter egg hunt! It's three cheers for chick in this deliciously chocolatey tale. This rhyming picture book is choc full of Easter fun and has a brilliant message about teamwork that is great for reading all year round. Pippa Curnick's bright illustrations are packed with humor and bring this Easter story to life. ...Show more