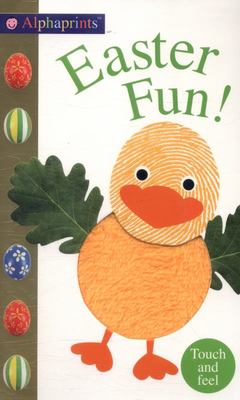 $9.99
AUD
Category: Board Books | Series: Alphaprints
There are cute chicks, dancing daffodils, and colourful Easter eggs inside this charming touch-and-feel board book for babies and toddlers. With rhymes to read and share, this is a charming celebration of Easter and springtime to delight adults and children alike.
$14.99
AUD
Category: Board Books
A first novelty board book for young children about leaping lamb Lizzy, with push, pull, slide and turning mechanisms. Little ones can join in the fun with Lizzy the Lamb by pulling out the sliders, pushing up the tabs and making lots of noise down in the fields! Follow Lizzy as she leaps, bounces and baas all the day long!Children will love playing with this bright and colourful board book with gentle rhyming text, from the award­winning illustrator of The Gruffalo, Axel Scheffler. ...Show more

$14.99
AUD
Category: Board Books | Series: Pop up Bks.
The Easter Bunny has done her rounds and Crocodile has been missed out again! He asks the other animals, but they aren't going to give him their eggs, so he stomps off to find the Easter Bunny. But where is she? Hiding, of course!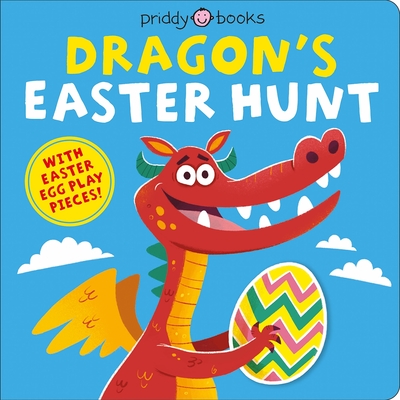 $14.99
AUD
Category: Easter
Dragon's Easter Hunt is a fun-packed novelty book all about Easter but with a magical twist which toddlers will love. Instead of the Easter Bunny delivering eggs, the Easter Dragon is stepping in! With press-out eggs and hidden die-cuts under flaps on every page, kids can help Dragon deliver Easter eggs to all the creatures in the magical kingdom. The press-out pieces can be used and reused, and there is lots to spot on every page, so the book is enjoyable to read and play with over and over again. Featuring popular magical creatures such as mermaids, unicorns and fairies, this book is the perfect gift for children who love all things fantasy. ...Show more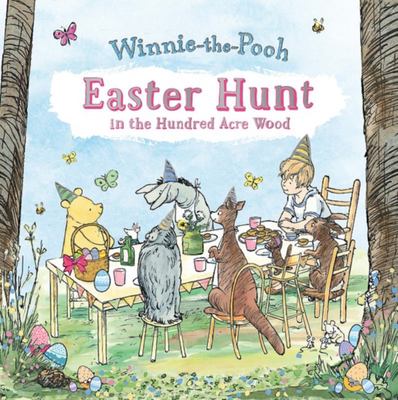 $16.99
AUD
Category: Easter | Series: Winnie-The-Pooh
"Get ready for the Easter Hunt in the Hundred Acre Wood! Join Pooh, Piglet, Owl and even gloomy Eeyore as they race through the wood to find their favourite things..."--Back cover.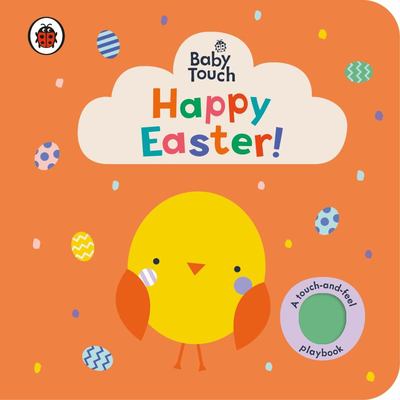 $14.99
AUD
Category: Easter | Series: Baby Touch
This adorable touch-and-feel book is perfect for sharing with little ones at Easter! With simple text, bright illustrations and an exciting touch-and-feel on every double page, this gorgeous board book helps to engage your baby's senses while gently introducing them to Easter. Sensory development First words Recommended for children aged 0+ Illustrated by Lemon Ribbon Studio Also available: Baby Touch: Happy Birthday! Baby Touch: Animals: a black-and-white book Baby Touch: Hello, Mummy! Baby Touch: Words ...Show more
$17.99
AUD
Category: Easter
Uh-oh! The Easter bunny has fallen down a magical burrow! Follow him through wondrous lands full of lollipops, gooey egg centres, fairytale creatures, aliens and more! Will he get back in time to deliver the Easter eggs, or will hungry Foxy spoil everything?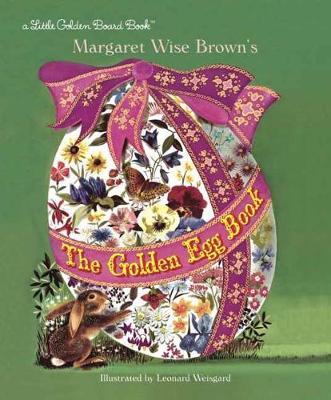 $12.99
AUD
Category: zzzz11 | Series: Little Golden Book
This springtime tale from Margaret Wise Wise Brown, author of Goodnight Moon, is finally available as a board book! This classic story follows a little bunny as it finds a blue egg and begins to wonder about all the wonderful things that might be inside. With colorful illustrations from Caldecott Medal ist Leonard Weisgard, and a playful and endearing text by the legendary Margaret Wise Brown, The Golden Egg Book is perfect for the littlest of hands. ...Show more
$12.99
AUD
Category: Easter | Series: Miffy
A fantastic way to introduce young children to the concepts of art and culture. These Miffy titles will encourage children to appreciate and enjoy both traditional and non-traditional forms of children's entertainment. Miffy is the worlds most beloved bunny! Miffy Library books are perfect gifts at gr eat value. ...Show more
Miffy
by Dick Bruna
$12.99
AUD
Category: Easter | Series: Miffy
A fantastic way to introduce young children to the concepts of art and culture. These Miffy titles will encourage children to appreciate and enjoy both traditional and non-traditional forms of children's entertainment.   Miffy is the worlds most beloved bunny!   Miffy Library books are perfect gifts a t great value. ...Show more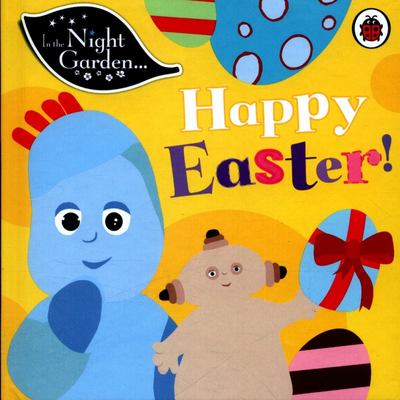 $14.99
AUD
Category: Easter | Series: In the Night Garden
It's Easter in the Night Garden! But Igglepiggle has lost his special Easter egg. Can he find it with the help of his friends? Join all of the Night Garden characters in this gorgeous board book, with a sweet Easter-themed story that little ones will love. This is the perfect bedtime read for Easter! ...Show more
$17.99
AUD
Category: Picture Books
Australians all love Easter eggs of every size and shape. When Aussies see an Easter egg they say, You beauty, mate! The Aussie animals love doing an Easter egg hunt. But the poor critters at Bunyip Creek never get any Easter eggs! Its just too hard for the Easter bunny to get there. Can the other Aussi e animals help the Easter bunny make it to Bunyip Creek? ...Show more