$14.99
AUD
Category: Dragons (what to read after Wings of Fire) | Series: Dragon Realm
The second adventure in the ROARsome DRAGON REALM series for 9+ readers! Perfect for readers looking for edge-of-your-seat adventure. Billy Chan and his friends are not having a very relaxing summer. Their friend, Dylan, has been kidnapped by the evil Dragon of Death and it's up to them to travel throu gh time, back to the dangerous Dragon Realm, in order to save him. Luckily they have their own dragons on side, but they'll need to collect eight magical pearls if they're to amass enough power to destroy the Dragon of Death and her followers for good. So begins an epic quest that will take them to the depths of the Frozen Wasteland and the imperial palaces of Ancient China. But can good triumph evil...?   ...Show more
$16.99
AUD
Category: Dragons (what to read after Wings of Fire) | Series: Wings of Fire
Snowfall didn't expect to be queen of the IceWings at such a young age, but now that she is, she's going to be the best queen ever. All she has to do is keep her tribe within IceWing territory, where its safewhile keeping every other tribe out, where they belong. It's a perfect and simple plan, backed u p by all the IceWing magic Snowfall can find. That is, until a storm of unidentified dragons arrives on her shore, looking for asylum. The foreigners are completely strange and, Snowfall is certain, utterly untrustworthy. But as she escorts the miserable new tribes out of her kingdom, Snowfall is forced to reconsider her plan. Maybe she can only keep her tribe safe... if she's willing to risk everything. ...Show more
$19.99
AUD
Category: Middle Fiction (8-12) | Series: Dragonkeeper
Ancient China, Han Dynasty. A slave girl saves the life of an ageing dragon and escapes her brutal master. Pursued by a ruthless dragon hunter, the girl and the dragon make an epic journey across China carrying a mysterious stone that must be protected. This is the story of a young slave girl who belie ves she is not worthy of a name but finds within herself the strength and courage to make this perilous journey--and do what must be done. ...Show more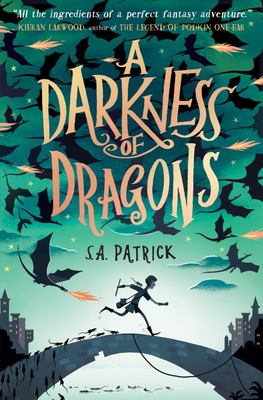 $14.99
AUD
Category: Middle Fiction (8-12) | Series: Songs of Magic
After playing a forbidden spell-song to save a village from rats, 12-year-old piper Patch Brightwater is thrown in jail. But there he meets Wren a noble girl under a rat-shaped curse and together they befriend Barver, a fearsome dracogriff, and set off on a grand adventure filled with sorcerers, dragons , bandits and one very deadly enemy. ...Show more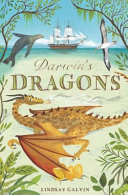 $16.99
AUD
Category: Adventure
Syms Covington has landed the job of a lifetime on Charles Darwins ship. But after being shipwrecked on a Galapagos island, he makes a discovery that could change the worldand make his fortune. Should he share his find, or will it lead to the extinction of a legendary species?  
$16.99
AUD
Category: Little Bookroom Lists | Series: The Land of Roar
The magical new book in the bestselling middle-grade fantasy adventure series, The Land of Roar.  Featuring breathtaking illustrations throughout by Ben Mantle and stunning fold-out cover artwork. Twins Arthur and Rose can't wait to go back to Roar, the fantasy world they get to through their grandad' s attic. Roar is a land of dragons, mermaids, unicorns, ninja wizards and where anything they can imagine can be real. But when they return there's no time for exploring, because a message arrives from their scarecrow enemy, Crowky. WHAT'S IN THE BOX? The Box would always contain the things that scared the twins most - and if Crowky gets hold of it, Roar could be in more danger than ever. Soon they find themselves on another thrilling adventure, accompanied by old friends and new faces and seeing parts of Roar they'd almost forgotten. But will they get to the box before Crowky does? And if it opens, what will they see?  ...Show more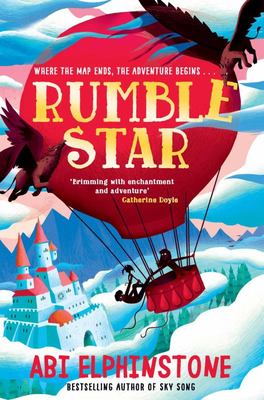 $14.99
AUD
Category: Middle Fiction (8-12) | Series: The Unmapped Chronicles
'Adventures are unpredictable and often terribly badly behaved - a bit like pickled onions if you've ever tried to fork one on a plate - but they have a way of unlocking people and turning them upside down so that all the astonishing things fizzing around inside them start to tumble out...'   Eleven-ye ar-old Casper Tock hates risks, is allergic to adventures and shudders at the thought of unpredictable events. So, it comes as a nasty shock to him when he accidentally stumbles into Rumblestar, an Unmapped Kingdom full of magical beasts.   All Casper wants is to find a way home, but Rumblestar is in trouble. An evil harpy called Morg is sending her followers, the Midnights, into the kingdom to wreak havoc and pave the way for her to steal the Unmapped magic for herself. But Casper cannot turn a blind eye because the future of his own world, he discovers, is bound up with that of the Unmapped Kingdoms.    And so, together with Utterly Thankless, a girl who hates rules and is allergic to behaving, and her miniature dragon, Arlo, Casper embarks upon an adventure full of cloud giants, storm ogres and drizzle hags. Can he, Utterly and Arlo, the unlikeliest of heroes, save the Unmapped Kingdoms and our world from the clutches of Morg and her Midnights? Live a life filled with adventure with Abi Elphinstone in this brand NEW series where a whole new world is waiting to be discovered... ...Show more
$14.99
AUD
Category: NEW Middle Grade | Series: Dragon Realm
BEAST QUEST meets PERCY JACKSON in this epic new fantasy series for 9+ readers!    Deep within the mountain, a great creature stirred in its sleep. Its eyes rolled back in its head, and its wings jerked wide open... When 12-year-old Billy Chan finds out his parents are sending him to a summer camp in m iddle-of-nowhere China he doesn't know what to expect. There he meets fellow campers Dylan, Charlotte and Ling-Fei and together they stumble upon an age-old secret: four powerful warrior dragons, hidden deep within the mountain behind the camp. They have been trapped since an epic battle with the Dragon of Death and need the children's help to set them free before terrible evil is unleashed on the earth. Billy and his friends must set off on a dangerous adventure that will take them to the heart of the Dragon Realm. But can they save the dragon and human worlds from destruction?   DRAGON MOUNTAIN is the first book in the DRAGON REALM series by Katie and Kevin Tsang, co-authors of SAM WU IS NOT AFRAID ...Show more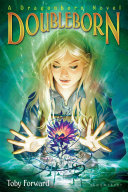 $29.99
AUD
Category: Dragons (what to read after Wings of Fire) | Series: Dragonborn Ser.
For years, a cruel wizard named Ash has been trapped in a magical prison-but now, she is poised to escape and get her revenge by unleashing an army of vicious monsters. Only three stand in her way: Sam, the apprentice of the wizard who imprisoned her, Starback, Sam's steadfast dragon companion, and Tamr in, a runaway wizard apprentice. Tamrin and Sam have only just met-but neither of them can deny the strange force that links them. They must discover the secret behind their connection in order to defeat Ash and protect everything they hold dear. But can two apprentices and a single dragon alone prevent the total destruction of the land they call home? Toby Forward's lyrically written, much-lauded series continues in this fantasy saga perfect for fans of Cressida Cowell and Angie Sage. ...Show more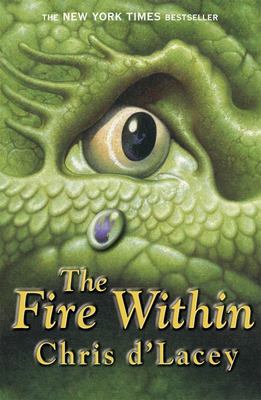 $17.99
AUD
Category: Middle Fiction (8-12) | Series: The Last Dragon Chronicles
'David ran a hand through his mop of brown hair. Dragons. It was certainly different from his last set of lodgings, where all you got were spiders and the occasional mouse. "It's perfect," he said.' When David arrives at Wayward Crescent he has no idea what lurks inside the Pennykettle house. Only when he's given his own special dragon does he begin to unlock their mysterious secrets, and to discover the fire within... ...Show more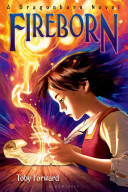 $29.99
AUD
Category: Dragons (what to read after Wings of Fire) | Series: Dragonborn Ser.
Cabbage is an apprentice wizard, and it is harvest time, when wizards travel to make the harvest safe. But when Cabbage and his master, Flaxfield, try to work the harvest spells, they encounter magic that turns the field to flames.Bee is an apprentice wizard, and tomorrow is her twelfth birthday, when a pprentices learn their true names. Bee's is Flame, a powerful name that her greedy master wants to steal. But doing so will disturb the universe, and it's hard to say what might be born out of the fire that results. . . . In this companion to Dragonborn, Toby Forward creates an enchanting adventure set in a world out of balance-and introduces us to the marvelous characters who will set it right again. ...Show more