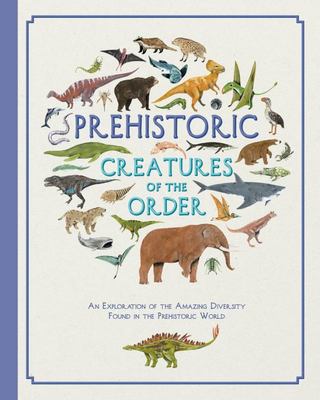 $35.00
AUD
Category: Dinosaurs
Learn all about the taxonomic orders of prehistoric animals. What did pig-like Entelodon and prehistoric horse Eohippus have in common? Who did 'walking whale' Ambulocetus share a taxomonic order with? Prehistoric Creatures of the Order collects members of the same taxonomic order - families of animals that share an important evolutionary trait - together in an informative and beautifully illustrated way. Fascinating text brings Kelsey Oseid's charming illustrations to life in this enchanting look at the animal kingdom. ...Show more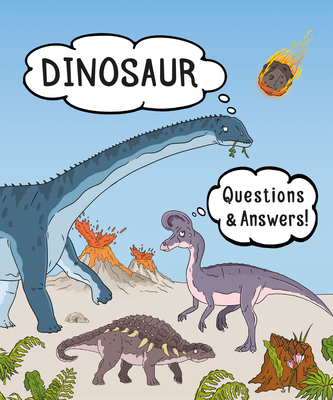 $19.99
AUD
Category: Dinosaurs
Age range 7+What are dinosaurs? Where did they live? Did they fly? Did they lay eggs and did any survive?Tackle all these questions and more and become a fully fledged dinosaur expert.Here are 50 crucial questions which reveal everything you could wish to know about dinosaurs - with official answers fro m scientists at the Natural History Museum, London.Packed with cool illustrations and mind-boggling facts, Dinosaur Questions and Answers is an essential companion for all dino-mad children aged 7 and upwards. ...Show more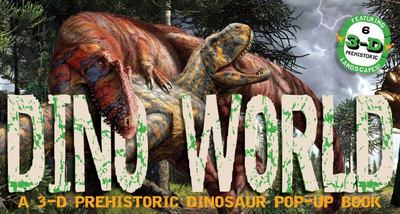 $45.00
AUD
Category: Dinosaurs
See prehistoric predators of all sizes come to life with Dino World, the trifold pop-up book   Experience dinosaurs like you've never seen them before with innovative paper crafting that breathes new life into prehistoric scenes. The extraordinary artwork of paleoartist Julius Csotonyi leaps off the p age for a stunning experience like no other. Featuring cool facts about each dinosaur, including the massive T. rex and crafty raptors, as well as eye-catching lifelike scenes, learning about prehistory has never been this fun. Dinosaur lovers of all ages will adore this book ...Show more
$39.99
AUD
Category: History
What did the Earth look like 300 million years ago? Here's a chance to travel back through time and discover the days when the Earth was a very different place. Packed with fascinating illustrations, this is a wonderful way to understand the story of evolution, from the earliest single-cell lifeforms to the mighty dinosaurs and onwards to the first human beings. ...Show more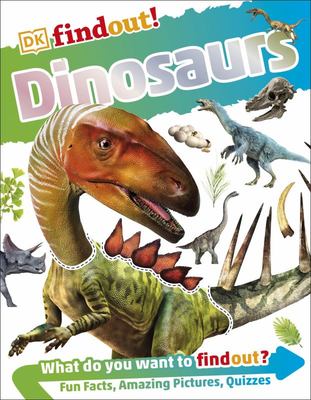 $14.99
AUD
Category: Dinosaurs | Series: DKfindout!
DKfindout! Dinosaursteaches kids everything they would want to know about the prehistoric world. With beautiful photography, lively illustrations, and key curriculum information, the DKfindout! series will satisfy any child who is eager to learn and acquire facts - and keep them coming back for more!For any child that can't get enough of these fearsome beasts, DKfindout!Dinosaurs is packed with up-to-date information, quizzes, fun facts and incredible images of all their favourite dinosaurs. Discover how fossils are formed, find out which was the biggest dinosaur, and which was the size of a cat. DKfindout!Dinosaurswill let children uncover the ancient animals of our planet. ...Show more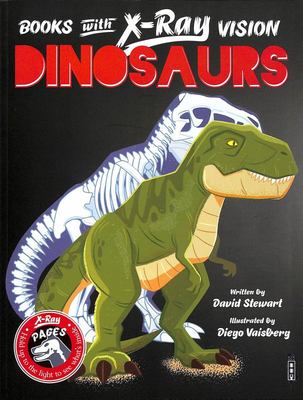 $19.99
AUD
Category: Dinosaurs | Series: Books with X-Ray Vision Ser.
Books with X-Ray Vision: Dinosaurs is an ingenious and innovative new title where children can hold some of the pages up to the light to see the insides of giant dinosaurs. Alongside these dazzling optical effects, the books also provide fascinating introductions, in bite-sized chunks of text, to the be haviour, diet and physical characteristics of different dinosaur species, including terrifying predators, humongous herbivores, flying reptiles and ancient sea creatures. ...Show more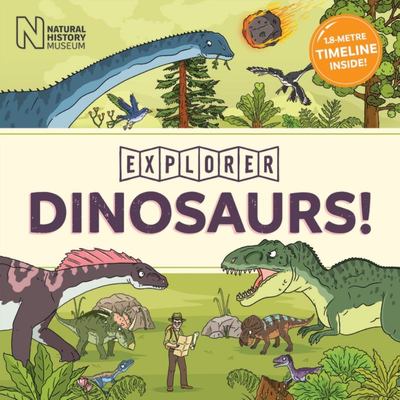 $22.99
AUD
Category: Dinosaurs | Series: Explorer
Unfold an epic 2m-long timeline featuring more than 100 dinosaurs from their first appearance about 230 million years-ago through to their living descendants, the birds, today.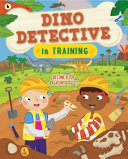 $14.99
AUD
Category: Dinosaurs | Series: In Training
Learn how to become a dino detective in this exciting title! Packed with bitesize information and fun facts about the age of dinosaurs and how we know so much about them. Dino Detective in Training will tell you all about the creatures that once roamed Earth - their habitats, how they survived, how they became extinct, and if dinosaurs are still alive today. ...Show more
$19.99
AUD
Category: Pop-ups
Stylish artwork by award winner Owen Davey makes this 3-D introduction to dinosaurs a standout. Watch long-extinct creatures spring to life in a striking first pop-up book for budding paleontologists. Showcased are fifteen dinosaurs and prehistoric reptiles, from Ankylosaurus to Velociraptor, each one accompanied by its name and pronunciation. At once simple and sophisticated, Owen Davey's striking pop-ups, with their geometric patterns of spiky scales, dramatic splotches, and dotted feathers, are sure to mesmerize dinosaur aficionados of all ages. ...Show more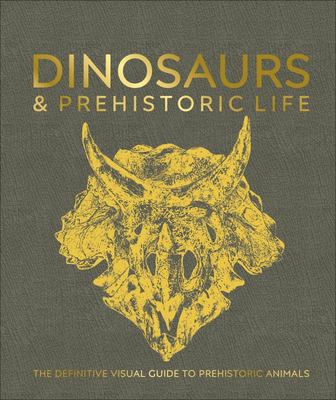 $49.99
AUD
Category: Dinosaurs
From the origin of life, through the age of dinosaurs stalked by the terrifying Tyrannosaurus rex, to the earliest humans, this book tells the story of life on Earth. Dinosaurs may be the stars of the show, but the book is truly comprehensive, with fossil plants, invertebrates, amphibians, fish, birds, reptiles, mammals, and even early bacteria conjuring up an entire past world. To put all of these extinct species in context, the book explores geological time and the way life-forms are classified. It also looks at how fossils preserve the story of evolution, and how it can be deciphered. The chapter on "Young Earth" explains how forces shaped Earth and steered the course of life. The main part of the book - "Life on Earth" - lays out and catalogues the rich story of life, from its beginnings 4 billion years ago, through each geological period, such as the Jurassic and Cretaceous, to the present. The stunning visuals and authoritative text make Dinosaurs and Prehistoric Life a fascinating and revealing encyclopedia that will appeal to the whole family. ...Show more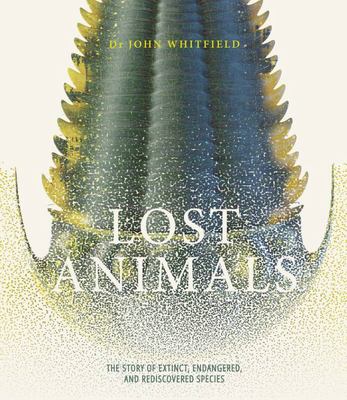 $49.99
AUD
Category: Dinosaurs
Documenting the species that have emerged, disappeared and been reborn over the millennia since the Cambrian Explosion, Lost Animals is the story of life on Earth.
$35.00
AUD
Category: Dinosaurs | Series: Illumi
Journey back in time to the Triassic, Jurassic and Cretaceous periods with Illumisaurus, coming face-to-face with prehistory's most spectacular dinosaurs, plants and animals. Bring this lost world to kaleidoscopic life with your magic three-colour viewing lens (included). With your lens in hand, discove r amazing places and the creatures that roamed them many millions of years ago. • Your green lens reveals a location, spanning 9 ancient land masses across millions of years. Learn how these places transformed over time to become the habitats of the most spectacular life on Earth. • Your red lens brings to life the mightiest beasts ever to walk the planet: the dinosaurs. Meet a T. rex up close, run with packs of velociraptors and marvel at the gigantic brachiosaurus as you discover how these animals came to rule the Earth. • Your blue lens uncovers the wildlife that lived alongside and after the dinosaurs, including monstrous dragonflies, woolly mammoths and fungi taller than trees. • Fact pages fill in the details and guide you through a world bursting with life and colour. The latest in the bestselling Illumi series, Illumisaurus is a hidden-world adventure with a fascinating scientific angle, and the perfect gift fordinosaur enthusiasts 7 years and older. Innovative illustrations from award-winning design duo Carnovsky make this a natural history like no other, with hundreds of places, plants and creatures to discover on three layers of detailed artwork. How many dinosaurs will you find on your prehistoric journey? ...Show more