$24.99
AUD
Category: Reference - Primary & Secondary | Series: Reference Ser.
A fresh new edition of this highly acclaimed and strong selling dictionary. This book allows students to use phonic attack to find both regular and irregular spellings. Students can look up a word as it sounds - if they are correct, they will find it in black, if they are wrong they will find it in red, with the correct spelling in black alongside. Designed for use from Key Stages 1 to 3, the School Spelling Dictionary is ideal for improving spelling and writing. ...Show more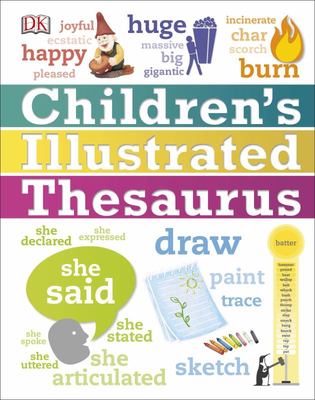 $34.99
AUD
Category: Dictionaries
The ideal reference book for young readers and writers, DK's Children's Illustrated Thesaurus has everything a child needs to develop their vocabulary. Never be lost for words, with synonyms and antonyms for around four thousand entries. Each entry is supported by a definition and example sentence to he lp boost a child's confidence in using and choosing words. Plus, attractive "word features" illustrate a range of synonyms or give additional words a child can use when writing about a subject - from types of accommodation to colour shades and animal families. With its fresh and fun design, the Children's Illustrated Thesaurus will inspire children to build a rich and vibrant vocabulary. ...Show more
$35.00
AUD
Category: Dictionaries
​What is a bumbershoot? Or a moonbow? And what does it mean when someone absquatulates...? Find out all this and more in the Dictionary of Difficult Words. Test your knowledge with more than 400 words to amaze, confuse, and inspire budding wordsmiths (and adults). All of the words featured in this book are difficult to spell, hard to say, and their meanings are obscure to most children (and most adults)! Written with simple, easy-to-understand definitions by lexicographer Jane Solomon, this dictionary celebrates the beauty of the English language for family trivia time spent around the printed page. ...Show more
$35.00
AUD
Category: Dictionaries
Packed with thousands of words and clear definitions, this is the perfect resource to help young readers achieve reading and writing success. This is not another book of endless lists! There are thousands of fresh photos and illustrations that break up the content, to help children remain engaged and m aximise their learning outcomes. This engaging dictionary has been updated to reflect changes in technology and culture, as well as Australian culture and Aboriginal origins of many commonly used words. Entries are clear and easy to navigate, so young readers will always find the word they are searching for. Definitions and example sentences show what each word means and how it is used in context. Additional helpful sections explain grammar, punctuation, abbreviations, word building and sentence structure. The Australian Children's Illustrated Dictionaryis the perfect resource for parents, teachers, librarians or anyone wanting to improve their spelling, grammar and writing skills. ...Show more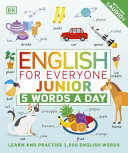 $29.99
AUD
Category: Dictionaries | Series: English for Everyone Ser.
The perfect introduction to English vocabulary for children aged 6-9 as they take the first steps toward learning English as a foreign language. This beautifully illustrated vocabulary book for younger children introduces your child to the essentials of English vocabulary. Each day from Monday to Thursd ay, English for Everyone Junior: 5 Words a Day presents your child with five new words to learn and practice, using the English for Everyone visual methodology. Over the course of a year, your child will build up a vocabulary of 1,000 of the most commonly used English words. All the vocabulary is sorted into themes that reflect children's everyday lives (such as toys, clothes, and food), and each set of words is accompanied by a beautiful illustration that helps your child commit those words to memory. The daily test yourself exercises utilize cleverly designed flaps which hide the words your child has just learned. English for Everyone Junior: 5 Words a Day provides the necessary foundation for children who are about to start studying English at school, as well as solid support for those who are already learning the language. English for Everyone Junior: 5 Words a Day covers all the vocabulary used in the Cambridge Young Learners Exams and more, and corresponds to bands pre-A1 through to A2 on the Common European Framework of Reference for Languages (CEFR). ...Show more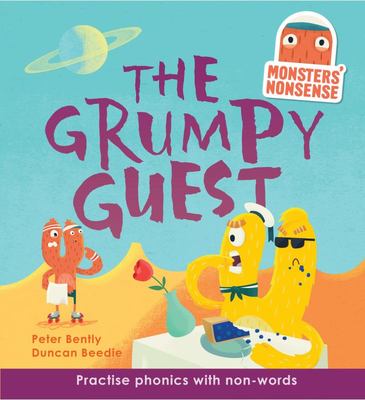 $21.99
AUD
Category: Dictionaries | Series: Monsters' Nonsense Ser.
Welcome to Planet Pok - the land of Monsters' Nonsense. Pem Pem's bossy cousin has come to visit, but he's not interested in the tour of Planet Pok. What will happen when Huff Huff discovers an underground tunnel? Step inside a world of monster fun and encourage children to sound out non-words, carefull y selected at the right level to support phonic development. Monsters' Nonsense is designed for children to practice decoding nonsense words within a fun and exciting story. The adult reads the main narrative whilst the child is encouraged to read the monsters' language in speech bubbles and these 'non-words' help them practise their emerging phonics skills at a level that is right for them. Brought to life by award-winning author Peter Bently and Duncan Beedie's comic book style, this fun series creates a valuable shared reading experience and will inspire any child to become a monster reader! ...Show more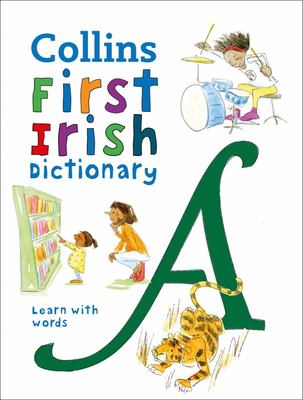 $14.99
AUD
Category: Dictionaries | Series: Collins First Dictionaries
The home of trusted dictionaries and thesauruses. An ideal first Irish dictionary for kids aged 5+ and above, designed to introduce Irish vocabulary to children in a fun, easy and memorable way. Fully updated for 2021, this beautifully illustrated dictionary introduces children to their first 500 Iris h words with example sentences to help children remember words and translations from English to Irish. Listed in English-to-Irish alphabetical order and with themed pages, the Collins First Irish Dictionary provides curriculum-matched support for young learners of Irish. Ideal for children starting school. Audio files for each headword and phrase can be found at collins.co.uk/homeworkhelp ...Show more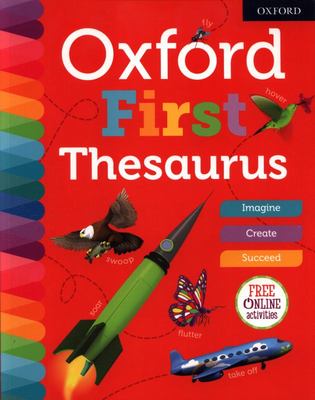 $22.99
AUD
Category: Dictionaries | Series: Dictionaries Ser.
This major new edition of the Oxford First Thesaurus in paperback has been updated to include more related words, synonyms and antonyms to develop children's writing skills, support comprehension and inspire a more creative and adventurous use of language. With its accessible alphabeticallayout, fun col ourful illustrations and relevant example sentences, it is the perfect resource for home and school to boost vocabulary and spark creative writing skills. Also available in durable hardback format and an ideal companion to the new updated edition of the Oxford First Dictionary. Goonline at www.oxfordschooldictionaries.com for the accompanying free downloadable activities. ...Show more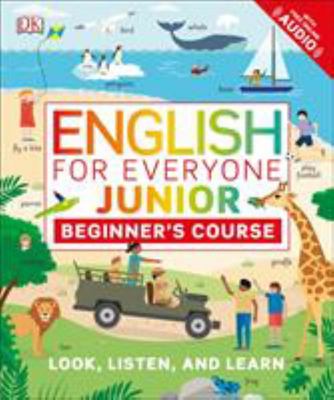 $29.99
AUD
Category: Dictionaries | Series: English for Everyone Ser.
Children around the world are increasingly starting to learn English at a young age. This fully illustrated ELT book provides the perfect introduction for children as they start their English-language journey. Equally effective for home study or the classroom, English for Everyone Junior Course is a ca refully levelled English-language course that assumes no previous knowledge of English. Covering UK and US English, it takes children through the basics of the language, helping them use and understand elementary English clearly and confidently. The book is carefully aligned to the pre-A1 of the internationally recognized CEFR framework, and covers all the material necessary to prepare for the extremely popular Cambridge YLE (Starters) and Trinity GESE (Grade 1) exams - a combination of teaching and practice exercises provides the perfect preparation for these tests, which are recognized worldwide. Vocabulary is taught through attractive illustrations, and reinforced with audio resources. Each language/grammar point is explained in a dedicated panel and accompanied by clear examples of how it's used. At the back, there are handwriting and pronunciation guides, and a glossary of language terms used throughout the book. English for Everyone Junior Course builds on the worldwide success of the English for Everyone series, containing everything a child needs to acquire a firm grasp on the basics of the English language in a fun and interactive way. ...Show more
$21.99
AUD
Category: Dictionaries
A new edition of the Oxford Junior Illustrated Dictionary in paperback with additional entries and over 7000 words from across all school subjects to support the higher vocabulary expectations in the new curriculum. Entries are simple and clear, and include numbered meanings, word classes,inflections an d relevant child-friendly example sentences. Topic word lists help with key subject vocabulary and a new feature section provides support for tricky spellings, punctuation terms and activities to help children check and edit their writing. Easy-to-use and brightly illustrated, it isthe perfect dictionary for developing dictionary skills, boosting word power and building confidence. Also available in durable hardback format and an ideal companion to the new updated edition of the Oxford Junior Illustrated Thesaurus. Go online at www.oxfordschooldictionaries.com for theaccompanying free downloadable activities. ...Show more
Items per page:
1 - 10 of 10