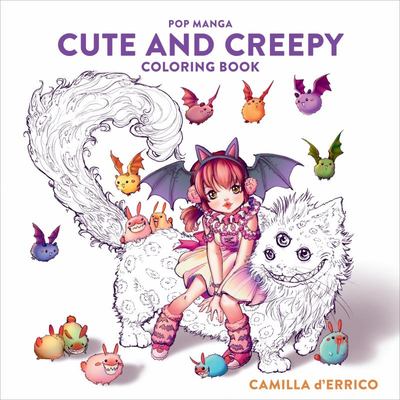 $27.99
AUD
Category: Colouring Books
The characters, animals, and monsters in this manga-inspired adult coloring book from a mega-popular Pop Surrealist artist are so cute they're scary   Pop Surrealism superstar Camilla d'Errico returns with an adult coloring book featuring her one-of-a-kind, manga-influenced artwork that fans and art collectors around the world clamor for and amass. Pop Manga Cute and Creepy Coloring Book shines a light on the darker side of her art, offering devotees and coloring enthusiasts her signature take on monster girls, ghosts, and the undead; spooky double-page spreads; and stunning, surreal, wallpaper-like designs perfect for decorating your haunted houses.   One of the few adult coloring books to feature artwork by an artist at the top of her field, Pop Manga Cute and Creepy Coloring Book gives readers a chance to collaborate with a notable artist and create unique collectible pieces they'll want to share with friends. ...Show more
$17.99
AUD
Category: Colouring Books
Colour Me: Dinosaurs features everyone's favourite ROAR-some dinosaurs to colour in and enjoy. Come face to face with the terrific Tyrannosaurus, the stomping Stegosaurus, the colossal Diplodocus and many, many more. Also featured are prehistoric insects, mammals and fish, all which appear in order of w hen they lived. Each fun and friendly artwork is accompanied by a fascinating fact about these prehistoric creatures, as well as a pronunciation guide to follow whilst you colour. ...Show more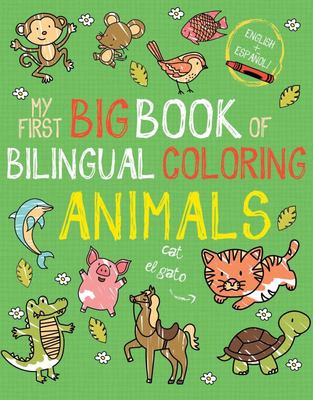 $22.99
AUD
Category: Colouring Books | Series: My First Big Book of Coloring Ser.
Little ones will love learning Spanish with My First Big Book of Bilingual Coloring: Animals, a jumbo coloring book packed with almost 200 pages of bilingual coloring fun Children will love My First Big Book of Bilingual Coloring: Animals, a follow-up book to the successful My First Big Book of Colorin g. This book is packed with images for kids to color alongside the English and Spanish word for each picture. The appealing artwork, with its heavy, chunky black lines, is eye-catching and kid-friendly. This book is sure to engage little ones for hours ...Show more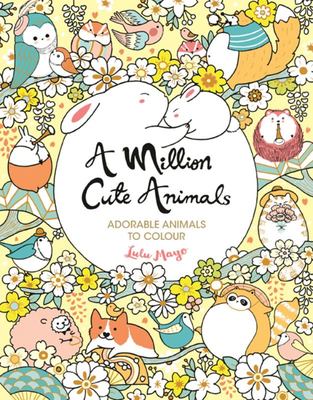 $14.99
AUD
Category: Colouring Books | Series: A Million Creatures to Colour
Surround yourself with adorable wildlife from all over the globe in this charming colouring book. Inside are over 30 spreads, each packed with cute creatures including kittens, foxes, rabbits, fawns and loads of other furry friends. Lulu Mayo's instantly recognisable style brings gentle fun and humou r to each scene, which kids and adults alike will love bringing to life with colour. ...Show more
$27.99
AUD
Category: Colouring Books
With this meticulously illustrated coloring book, avian fans of all ages can explore the wonder of these feathered animals, the terrain in which they make their homes, and the many unique aspects of each species that makes it a vivid addition to the National Zoo and Conservation Biology Institute collec tions. Guided by experts from The Smithsonian and brought to life by Rachel Curtis (Dinosaurs- A Smithsonian Coloring Book). These rich pen and ink illustrations invite you to step into captivating scenes featuring the blue crane, red knot, brown kiwi, Guam kingfisher, and many more. Fans of birds, coloring books, and aviary migration will find an enchanting realm to unlock with their own creativity. Each page of Birds- A Smithsonian Coloring Book not only stands alone as a work of art, but is also accompanied by brief and fascinating insights from the museum's avian experts about each bird and its world, ensuring that time spent coloring is also time spent learning. This book's deluxe ivory paper allows for a variety of artistic media like pen, pencil, or even watercolor, to ensure your creative vision comes to life just the way you want--and lasts for years to come. ...Show more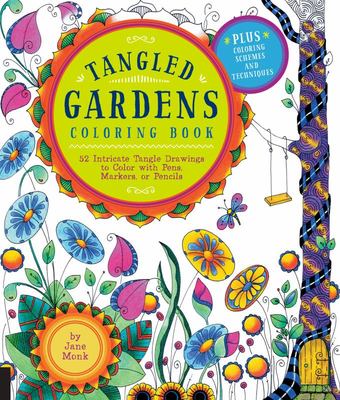 $24.99
AUD
Category: Activity Books | Series: Tangled Color and Draw Ser.
Color in 52 tangle garden designs and create beautiful art while relaxing your mind. Color your way to relaxation and make beautiful art, too! That's what you get with the Tangled Gardens Coloring Book. Filled with 52 tangle artwork originals from artist Jane Monk, the book offers images inspired by an imaginary stroll through an elaborate garden. Coloring in the pages reveals flowers, bugs, and hidden creatures. Inside a calm pond you'll color in glimmering fish, floating lilies, and darting dragonflies. There's even a tangled map to guide you through the color garden. Tangled Gardens Coloring Book begins with a basic color theory lesson and offers some techniques for using various types of colored pencils, pens, or markers to color in the designs. Monk teaches skills such as shading and blending, highlighting, and developing textures and backgrounds. Each of the 52 designs is printed on a page with a blank back, so you can remove the art from the book for framing when you're through. Unlike painting, you don't need to have the skills or training of an artist to create masterpieces. Thanks to the design of the Tangled Gardens Coloring Book, all you need to do is pick the colors you prefer and color within the lines. You'll temporarily disconnect from the everyday hustle and bustle, escaping to a world filled with creativity, inspiration, and serenity. The act of coloring is actually a calming activity that soothes and relaxes the brain, helping to reduce stress levels, elevate focus, and promote an overall sense of well-being. So, sharpen those colored pencils and prepare to relax. ...Show more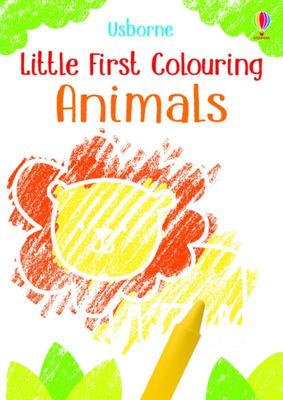 $9.99
AUD
Category: Activity Books | Series: Little First Colouring
From cats and dogs to flamingos and frogs, this book is full of children's favourite animals to colour. The bold outlines provide the perfect way for young children to develop their pen control and colouring skills, while simple words on each page for parents or older children to read encourage a love o f language from an early age. Charming outlines of over 30 popular animals. Encourages mark-making and development of pen control and colouring skills. Perfect year-round activity title for toy shops and gift shops as well as bookshops. ...Show more
$16.99
AUD
Category: Colouring Books
Colour-by-Numbers with a geometric twist, these perplexing puzzles produce stunning results. Using the colour code, readers must complete the images to reveal the amazing hidden animal within. Inside are over 20 images, containing a variety of levels of difficulty but a consistent level of WOW results. ...Show more
$16.99
AUD
Category: Colouring Books | Series: Colour Quest Ser.
Colourists, puzzle fans, and challenge seekers will love this creative colour-by-number book.Colour in the shapes to reveal the picture hiding inside! Colourists, puzzle fans, and challenge seekers will love this creative colour-by-number book. Colour the numbered shapes and you'll free the images conce aled on the page. Among a whole menagerie of animals, you'll find a peacock hiding in triangles, a lion concealed in circles and a hive of bees among the hexagons. Colour Quest offers a unique colouring challenge and hours of creative fun. ...Show more
$19.95
AUD
Category: Colouring Books
Good news for all SECRET GARDEN fans All editions of SECRET GARDEN now feature thicker and heavier paper stock, fighting bleed-through from ink pens.   Experience the phenomenon that has sold 11 million copies worldwide and launched the coloring craze for adults.   This beautiful and interactive col oring book features delicate and highly detailed pen-and-ink illustrations--all waiting to be brought to life with color. As added entertainment, tiny garden creatures are hidden on the pages, waiting to be found, and a key and index are included in the back. The book's cover and jacket are also colorable.   Appealing to all ages, SECRET GARDEN is the original and first book by Johanna Basford. ...Show more
$14.99
AUD
Category: Colouring Books
A new title in the fantastic Where's Wally? activity book range. Wally is on an incredible adventure through the pages of a magical story book. Grab your pencils, get creative and bring every scene alive with colour. Includes extra things to find and over 100 incredible stickers. Wow! Join Wally as he s teps into the pages of a magical story book. Grab your colouring pencils, get creative and bring the adventure to life! Navigate through a land of dragons, a paradise filled with flowers and fruit, a world of toys and games, a murky mysterious swamp and (if you're feeling brave enough) be drawn into a land of fearsome monsters to find some valuable treasure. It's a colourful caper!   ...Show more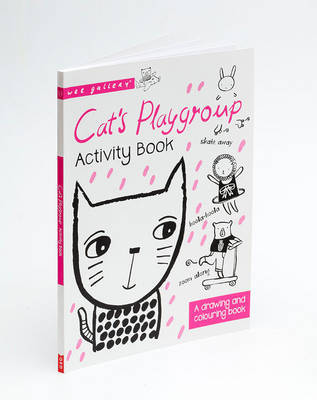 $18.99
AUD
Category: Activity Books | Series: Wee Gallery
Join Cat on her first fun-packed day at playgroup! Help Cat choose what to wear and help her little brother pick his favourite toy before she joins her friends for a day at playgroup. Play games, make masks, draw farm animals with Cat and her friends before going home for tea. Little hands will be busy for hours with lots of things to draw, spot, and colour. Includes a dust jacket that folds out to a poster. Wee Gallery range This stunning new range of books for pre-schoolers marries fresh design with engaging educational content. The result of a partnership between Wee Gallery and QED Publishing, the beautiful illustrations, high contrast black and white bold lines, whimsical animals, and repeating patterns are designed to stimulate visual development in young infants. Family-run Wee Gallery have over 10 years' experience in graphic design and education, and so these books are guaranteed to excite and engage little minds. QED is pleased to announce that this visually stimulating series will be available from Spring 2016. ...Show more