$16.99
AUD
Category: Colouring Books
Colour and explore the natural world like never before with the beautiful, poster-sized Wildlife: A Map Colouring Book. With stunning, illustrated maps featuring animals, insects, flowers and plants from different countries around the world, children can colour in the pictures and learn about flora a nd fauna as they go. ...Show more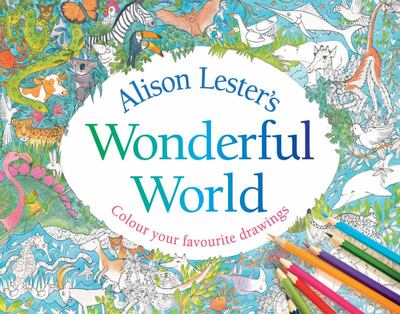 $19.99
AUD
Category: Activity Books
Alison Lester's affectionate illustrations of birds, animals, plants and people celebrate the wonderful world around us. She gives tips on how to draw, encouraging children to try different techniques and to keep on drawing, every day! Pick up your pencils, pens and crayons, and color the pictures from the stories you've enjoyed over the years--Magic Beach, Noni the Pony, and more. ...Show more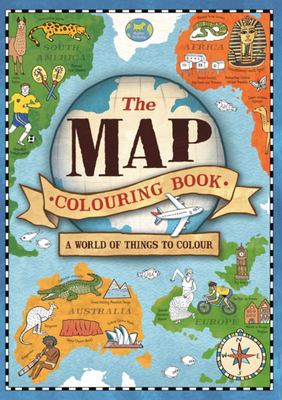 $16.99
AUD
Category: Colouring Books
Children can colour their way around the world with this big and bold, poster-size colouring book. The striking maps are filled with features, landmarks, animals, artefacts and places to colour and are accompanied by bitesize bits of information. Also contains bright and brilliant landscapes, maps to co mplete with colour and a world flag section. ...Show more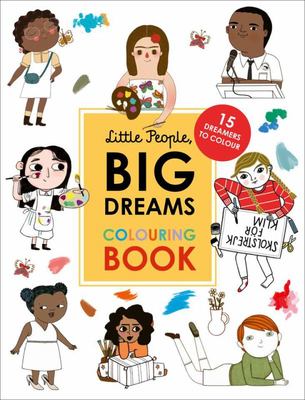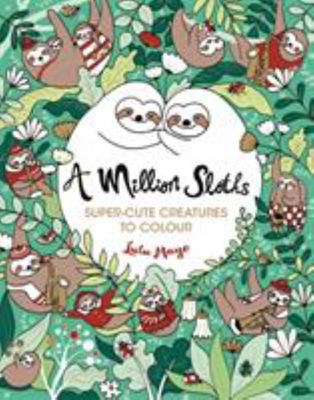 $14.99
AUD
Category: Activity Books | Series: A Million Creatures to Colour Ser.
A Million Sloths is a colouring book designed for sloth lovers of all ages. Its humour and adorable charm will appeal to both children and adults, providing an escape from hectic modern life to channeling nature's most relaxed animal and living life in the sloth lane. Inside are over 30 spreads of quirk y and off-the-wall sloths, decorated with stress-busting patterns and motifs. Get ready to turn your perspective upside-down. A new title in Lulu Mayo's bestselling A Million series, with a stunning foiled cover. ...Show more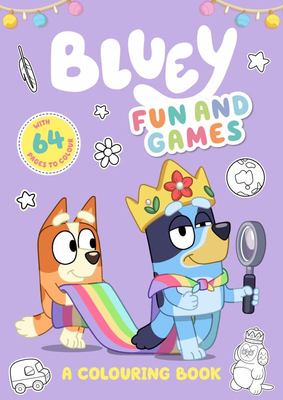 $5.99
AUD
Category: Colouring Books
Colour in the grannies, a game of Featherwand, a trip to Rug Island and more in this fun-filled colouring book. Bluey has been a phenomenal success since airing on ABC KIDS in October 2018, amassing legions of dedicated fans and hugely popular ranges of books, toys, clothes, games and more. It holds the coveted position of being the most watched program ever on ABC iView, with over 260 million plays for Series One, and is the winner of an International Emmy for Most Outstanding Children's Programme. ...Show more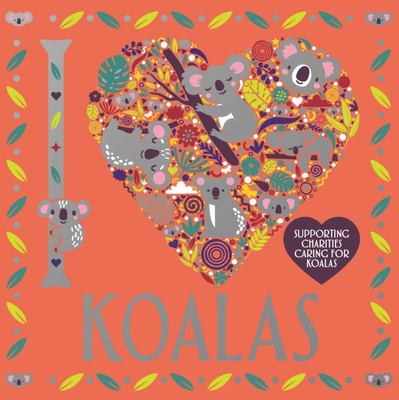 $12.99
AUD
Category: Colouring Books | Series: I Heart Colouring Ser.
Fall in love with colouring koalas in this new addition to our I Heart Colouring series. Packed full of cuddly koalas, this book also features cute kangaroos, wonderful wombats and plenty of luscious plants and flowers that children and adults alike can bring to life with colour. A percentage of the p roceeds from this book will go to charities currently helping koalas and other wildlife affected by the recent bushfires. ...Show more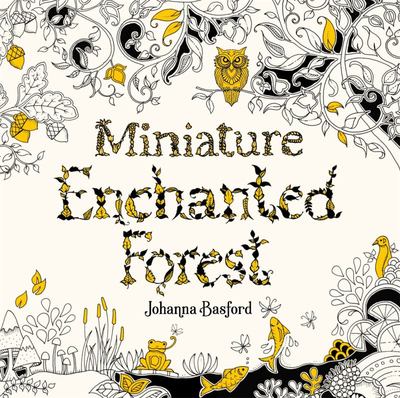 $14.99
AUD
Category: Colouring Books
From the author of the global bestseller Secret Garden (over 12 million copies sold ) Discover a whole new way to color with this small-scale, pocket-sized edition of Johanna Basford's bestseller Enchanted Forest. Sharpen your pencils for this mini inky adventure created in beautifully detailed, intrica te pen-and-ink illustration, all ready for you to bring to life with color. Printed on ivory paper with lay-flat binding allowing for a smooth and seamless colouring experience. It also features two brand-new illustrations. ...Show more
$5.99
AUD
Category: Colouring Books
Grab your crayons, pencils and pens, and get ready for a brilliant colouring adventure with Peppa!Peppa dives under the sea, flies high in the sky and even zooms to the moon in these fun activities.Fans of Peppa with love these easy-to-colour pages, filled with lovely family scenes!
$19.99
AUD
Category: Colouring Books
This stunning new colouring book by Johanna Basford takes readers on a inky quest through an enchanted forest to discover what lies in the castle at its heart. As well as drawings to complete, colour and embellish, there are hidden objects to be found along the way including wild flowers, animals and bi rds, gems, lanterns, keys and treasure chests. Beginning at the entrance to the forest, the journey progresses through woodland, rocky caves and tree-lined mazes, over streams and a waterfall, across the trees tops, to finally reach the castle. Also hidden throughout the book are nine symbols. Readers must find all the symbols to unlock the castle door at the end of the quest and discover what lies within. PAGE COLOUR MAY VARY SLIGHTLY. This title is printed using paper from more than one source. This means that, while paper quality and thickness is consistent from copy to copy, page colour may vary; for example one copy of this book may have pages that are a slightly deeper cream colour than another copy. ...Show more
$20.99
AUD
Category: Activity Books
Pusheen returns in a delightful coloring book perfect for fans of I Am Pusheen the Cat. The Internet's favorite chubby, tubby tabby is back in a purr-fectly cute coloring book featuring adorable kitty drawings that will charm cat lovers and coloring book fans everywhere!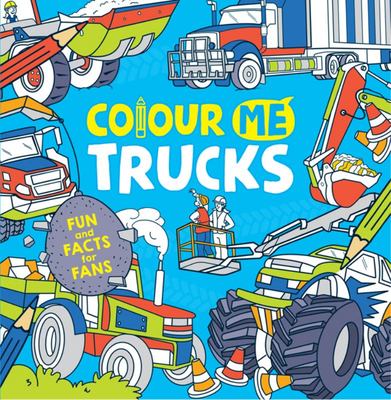 $17.99
AUD
Category: Colouring Books
Colour Me: Trucks features everyone's favourite hardworking, hard-revving vehicles to colour in and enjoy. Packed with 47 different vehicles, there is something for every truck-loving colourist - from all-time favourites like the monster truck, dumper truck and tractor, to the weird and wonderful walkin g excavator and jet-powered truck. Each fun and friendly artwork is accompanied with a fascinating fact about these fantastic vehicles. ...Show more