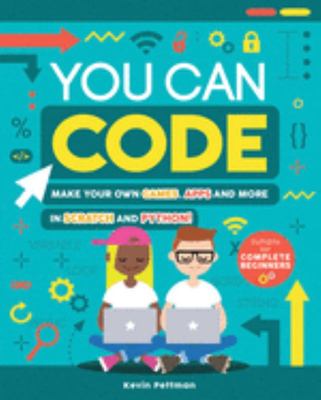 $17.99
AUD
Category: Coding
Want to make cool apps and games, but don't know where to start? This straightforward guide gives you everything you need to start making your own fun programs, using simple step-by-step guides. Learn the programming languages Scratch and Python to create games, animations, utilities and more. You don't need to know a single thing about coding to get stuck in! This book takes the complexity out of coding and makes it simple for anyone to create fun and useful projects in code. Starting with the complete basics, the course takes the reader through the building blocks of code with Scratch, the simple and colourful visual language that's perfect for learners. Once readers can make their own games and projects in Scratch, they can learn all about Python, a slightly more advanced language that offers a huge amount of flexibility and control. The book includes simple, step-by-step instructions for brilliant projects, teaching essential skills, so readers can learn while they create. ...Show more
$24.99
AUD
Category: Coding
Techy kids will getting to grips with Scratch 3.0 using this beginner's guide to coding. Difficult coding concepts become easy and fun to understand as budding programmers build their own projects using Scratch 3.0, the latest software from the world's most popular programming language for beginners. M ake a Dino Dance Party or create your own electronic birthday cards. Build games, simulations and mind-bending graphics as you discover the awesome things computer programmers can do with Scratch 3.0. Computer Coding Projects for Kids uses a visual step-by-step approach to split complicated code into manageable, easy-to-digest chunks, so that the most impressive projects become possible. Suitable for complete beginners, this book will give young readers a solid understanding of programming, preparing them to create their very own projects from scratch, and even move on to more complex programming languages like Python. ...Show more
$24.99
AUD
Category: Coding
Scratch 3.0 has landed, so stay ahead of the curve with this fully-updated guide for beginner coders. Kids will love the step-by-step, visual approach that makes even the most difficult coding concepts fun and easy to understand. Computer Coding Games for Kids blends coding theory with the practical tas k of creating exciting games. Children will learn the fundamentals of computer programming by showing them how to build their own games. Coding theory is taught through practical tasks, so young programmers don't just learn how computer code works, but also why it's done that way. Jumpy Monkey will show them how to simulate gravity in their games, or give Dog's Dinner a go to learn about collision detection. Once they've whizzed through the book, the possibilities are endless! ...Show more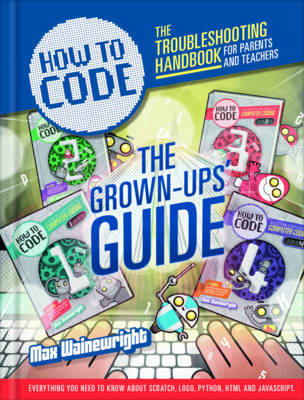 $7.00
AUD
$27.99
(74% off)
Category: Coding
Book 5 is a guide for parents and teachers, which provides an overview of the topics covered in books 1-4. This title includes background information, troubleshooting and extra activities to support children (and grown-ups!) in learning key coding concepts. The How to Code series introduces coding throu gh clear and concise information, teamed with simple and practical tasks, from drawing shapes, giving instructions in code, building games and much more! With coding having been recently introduced into the UK curriculum as a result of the 'skills gap' within the industry, there's never been a better time to learn about programming. There are five titles in the How to Code series: Book 1: 978-1-78493-236-7 Book 2: 978-1-78493-237-4 Book 3: 978-1-78493-238-1 Book 4: 978-1-78493-239-8 Parents and Teacher Guide: 978-1-78493-240-4 ...Show more
$24.99
AUD
Category: Coding | Series: Big Fat Notebook Ser.
Released just three years ago, The Big Fat Notebooks revolutionised the study guide for upper-middle-grade readers, and students, parents, and teachers responded - the series has nearly 4 million copies in print with sales escalating every year. Now introducing Everything You Need to Ace Computer Scien ce and Coding, an essential new title with the potential to run hand-in-hand with - or even outrun - Math (over 1.3 million copies in print) and Science (925,000 copies in print) as the next critical STEM companion. Instruction is presented in the simple but powerful format of the previous Big Fat Notebooks. The key concepts of coding and computer science easily digested and summarised, with critical ideas clearly explained, doodles that illuminate tricky concepts, and quizzes to recap it all. Kids will explore the concepts of computer science, learn how websites are designed and created, and understand the fundamentals of coding with Scratch, Python, HTML, and CSS. Written by Grant Smith, a computer science education expert - and vetted by an award-winning computer-science teacher - this Big Fat Notebook is for every student who is either taking computer science in school or is a passionate code warrior ...Show more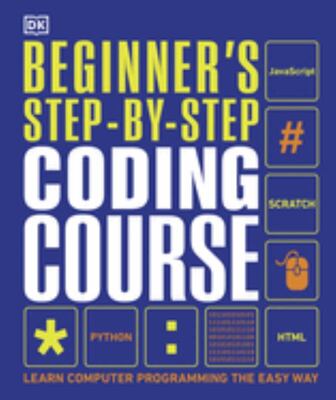 $39.99
AUD
Category: Coding
Learning to code has never been easier than with this innovative visual guide to computer programming for beginners. Coding skills are in high demand and the need for programmers is still growing. However, taking the first steps in learning more about this complex subject may seem daunting and many of u s feel left behind by the coding revolution. By using a graphic method to break code into small chunks, this book brings essential skills within reach. Terms such as algorithm, variable, string, function, and loop are all explained. The book also looks at the main coding languages that are out there, outlining the main applications of each language, so you can choose the right language for you. Individual chapters explore different languages, with practical programming projects to show you how programming works. You'll learn to think like a programmer by breaking a problem down into parts, before turning those parts into lines of code. Short, easy-to-follow steps then show you, piece by piece, how to build a complete program. There are challenges for you to tackle to build your confidence before moving on. Written by a team of expert coders and coding teachers, the Beginner's Step-by-Step Coding Course is the ideal way to get to grips with coding ...Show more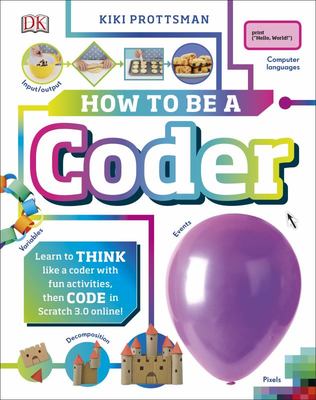 $29.99
AUD
Category: Coding
Learn to think like a coder without a computer! Each of the fun craft activities included in this book will teach you about a key concept of computer programming and can be done completely offline. Then you can put your skills into practise by trying out the simple programs provided in the online, child -friendly computer language Scratch. This crafty coding book breaks down the principles of coding into bite-sized chunks that will get you thinking like a computer scientist in no time. Learn about loops by making a friendship bracelet, find out about programming by planning a scavenger hunt, and discover how functions work with paper fortune tellers. Children can then use their new knowledge to code for real by following the clear instructions to build programs in Scratch 3.0. Perfect for kids aged 7-9, the various STEAM activities will help teach children the crucial skills of logical thinking that will give them a head-start for when they begin programming on a computer. Famous scientist pages teach children about coding pioneers, such as Alan Turing and Katherine Johnson, and topic pages, such as the Internet, give kids a wider understanding of the subject. Written by computer science expert Kiki Prottsman, How to be a Coder is so much fun kids won't realize they're learning! ...Show more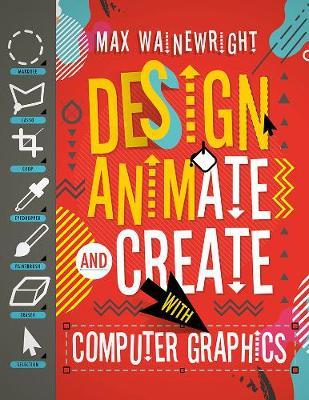 $19.99
AUD
Category: Coding
Learn how to design, animate and create incredible computer graphics using free software. With easy-to-follow, illustrated step-by-step instructions, create all types of projects, from Pop Art posters and photo cubes to game animations and a 3D city. Inspiration is offered from key artists, from the gra ffiti art of Banksy to the geometric art of Piet Mondrian. Each of the five chapters focuses on a key area of computer graphics, explaining the concepts and how to use the software, then offering projects that progress in difficulty from simple to "wow". Instructions are always easy to understand, with possible areas of confusion picked out. ...Show more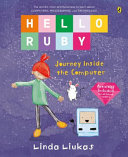 $16.99
AUD
Category: Coding
In Ruby's world anything is possible if you put your mind to it--even fixing her father's broken computer! Join Ruby and her new friend, Mouse, on an imaginative journey through the insides of a computer in search of the missing Cursor. From bits and logic gates to computer hardware, in Journey Inside t he Computer, Ruby (and her readers!) will learn the basic elements of the machines that power our world. Then future kid coders can put their knowledge and imaginations to work with fun activities. ...Show more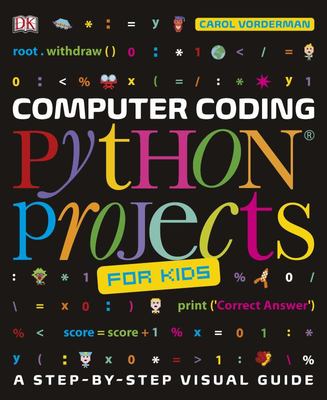 $35.00
AUD
Category: Coding
Computer Coding Python for Kidshas all you need to master Python - one of the world's most popular computer programming languages. Python is easier than other professional coding languages yet no less powerful. Computer Coding Python for Kidsuses a hands-on approach to show it how works, with step-by-s tep projects that build knowledge gradually, from simple functions to building a space treasure game, kids will not only learn essential coding skills but have fun as they learn. Plus there are tips to personalise and adapt each project to encourage creative thinking. Just by following the steps and kids will be building crazy games and handy apps in no time. ...Show more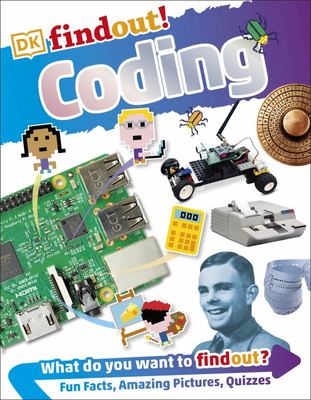 $14.99
AUD
Category: Coding | Series: DKfindout!
DKfindout!Codingexplains coding clearly for children with beautiful photography, lively illustrations, and key curriculum information. The DKfindout! series will satisfy any child who is eager to learn and acquire facts - and keep them coming back for more!DKfindout!Coding is packed with up-to-date info rmation and fun quizzes, while key curriculum text tells children why we use code, how computers use code and covers the history of coding from early computer programming languages to Python and Scratch. Learn about coding pioneers Ada Lovelace and Alan Turing and how codes have been used throughout history.DKfindout!Coding will surprise and delight young readers. ...Show more
$9.99
AUD
Category: Coding | Series: Buster Brain Games
A fantastic follow-up to Brain Games for Clever Kids, this book is brimming with maths puzzles designed to help kids make the most of their grey matter. From times tables and shape-based search scenes, to mental arithmetic conundrums and pictorial puzzles, there's plenty of content to bamboozle the brai n. From bestselling puzzle book author Gareth Moore.Other Books in the series include:9781780552491 Brain Games for Clever Kids9781780553078 Wordsearches for Clever Kids9781780553146 Quiz Book for Clever Kids 9781780553085 Crosswords for Clever Kids9781780554723 Brain Gaming for Clever Kids9781780555621 Times Tables Games for Clever Kids 9781780554730 Word Games for Clever Kids ...Show more