$12.99
AUD
Category: Real Life | Series: AFL Little Legends Ser.
Little Legends follows twins Oz and Ellie Little, star players for the Fresca Bay Falcons, on a series of hilarious and action-packed adventures that celebrate the great game of Australian Rules.   Oz and Ellie Little are footy fanatics. They can't wait to introduce Aussie Rules to their cousin Sanjay, who is moving back to Australia from overseas. 10-year-old Oz is the key playmaker for the Falcons (and happily says as much to anyone who'll listen!). Ellie is a talented full-forward and the leading goal scorer for the whole league. But when their cousin Sanjay tries footy for the first time, he's a natural. Suddenly, Sanjay is the Falcons' hot new recruit and Oz and Ellie have some competition! Perfect for fans of Tiny Timmy, Real Pigeons and Weirdo, Little Legends is the only official AFL junior fiction series. It's packed with fun and will entertain footy-mad kids for hours! ...Show more
$14.99
AUD
Category: Junior Fiction (5-9) | Series: Real Pigeons
Ever wonder why pigeons always act so weird? It's because they're out there chasing the bad guys and saving your butts! Did you know your city is protected by a secret squad of crime-fighting pigeons? It's true! With master of disguise Rock Pigeon, bendy Tumbler, strong Frillback and super-finder Homey, the REAL PIGEONS will solve any mystery and fight any bad guy to keep the city safe! Perfect for fans of Aaron Blabey's Bad Guys and Dav Pilkey's Dog Man books, the Real Pigeons series is a hilariously silly and highly visual introduction to the joys of reading and crime-fighting for readers 6+. In Real Pigeons Fight Crime, Rock and his mystery-solving friends will tackle their first caseload: Why have all the breadcrumbs disappeared? Who on earth is kidnapping bats? And can the pigeons avert a dinner disaster?? ...Show more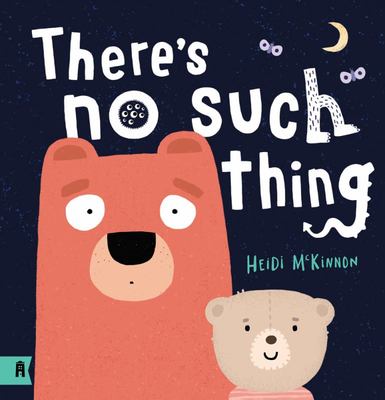 $19.99
AUD
Category: Picture Books
A funny, warm and reassuring story from the internationally acclaimed creator of I Just Ate My Friend and Baz & Benz. Bear can't sleep. Did you hear that? Did you feel that? What was it?   It wasn't a hungry giant or a blood-sucking spider or a fire-breathing dragon because there is NO SUCH THING…   Is there? ...Show more
$16.95
AUD
Category: Middle Fiction (8-12)
Two very different Grade 6 girls meet in their school sick bay. Meg is a loner. Grieving over the death of her father, and struggling with changes at home, she wears slippers to school and hides out in sick bay to avoid other kids. New girl Riley, is a Type 1 diabetic and already popular. She doesn't want to go to sick bay, but sometimes she has to if she's having a high or a low. As Meg and Riley are forced to spend more and more time together in the cramped sick bay room, they start to uncover each other's secrets and find the courage to be who they really are. ...Show more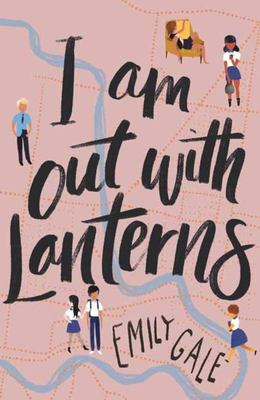 $17.99
AUD
Category: #LoveOzYA
One of us is in the dark. One of us is a bully. One of us wants to be understood. One of us loves a girl who loves another. One of us remembers the past as if it just happened. One of us believes they've drawn the future. But we're all on the same map, looking for the same thing. Year Ten begins with a jolt for best friends and neighbours Wren and Milo. Along with Hari, Juliet, Ben and Adie, they tell a story of friendship, family, wild crushes, bitter feuds, and the power of a portrait. As their lives interwine, images could bring them together, and tear them apart. FROM THE AUTHOR OF THE OTHER SIDE OF SUMMER ...Show more
$19.99
AUD
Category: Picture Books
Tides will rise and moons will fall,I'll be beside you through it all.  Filled with love, hope and possibility, here is the perfect gift for new babies everywhere. A delightful story to share and treasure from one of Australia's brightest picture-book stars.  
$19.99
AUD
Category: NEW Middle Grade
One street-boy's quest to reunite and make amends with his best friend told in an epic story that spans a city, a decade, and the divide of life and death itself. From the award-winning author of The Bone Sparrow. A boy awakens in the Afterlife, with a pocketful of vague memories, a key, a raven, and a mysterious Atlas to guide him as he sets out to piece together the mystery of his final moments... Meanwhile on Earth, Twig is alone as a newly-made street kid after his dad goes missing. But when he meets Flea, a cheerful pickpocket, the pair become fast friends, better even than blood family itself. Together, Twig and Flea raise themselves on the crime-ridden streets, taking what they need and giving the rest to the even-poorer. Life is good, as long as they have each other. But the all-powerful Boss who rules the streets has other plans. Loyalty will be tested, and a cruel twist of fate will lead to an act of ultimate betrayal. But will it tear the friends apart... forever? ...Show more
$24.99
AUD
Category: Picture Books
Briggs is a much-loved hip-hop artist, screenwriter and producer, working on shows such as Matt Groening's Disenchantment and The Weekly with Charlie Pickering. Briggs won 'Film Clip of the Year' and was shortlisted for 'Artist of the Year' at the 2019 National Indigenous Music Awards. ·Kate Moon is a celebrated artist, mainly in animation Rachael Sarra is an emerging Indigenous artist from Brisbane Fresh, contemporary illustration and design – signifying a new chapter in children's Indigenous publishing.   ...Show more
$24.99
AUD
Category: New Picture Books
Anemone lives alone in the rock pool. The tide comes in and the tide goes out. All Anemone wants is a friend, but friends are hard to make when you accidentally sting everyone who comes near you. Perhaps Clownfish has a solution to the problem...
$16.99
AUD
Category: Realism
 A runaway, a baby and a whole lot of questions... Lissa is home on her own after school one afternoon when a stranger turns up on the doorstep carrying a baby. Reed is on the run - surely people are looking for him? He's trying to find out who he really is and thinks Lissa's mum might have some answers . But how could he be connected to Lissa's family - and why has he been left in charge of a baby? A baby who is sick, and getting sicker ... Reed's appearance stirs up untold histories in Lissa's family, and suddenly she is having to make sense of her past in a way she would never have imagined. Meanwhile, her brother is dealing with a devastating secret of his own. A beautiful and timely coming-of-age story about finding out who you are in the face of crisis and change. Praise for Jane Godwin: 'refreshingly unpredictable, bold and refuses to minimise the complex lives of [its] characters' - Saturday Age on As Happy as Here 'an empathetic exploration of family, friendship and how all our actions have consequences' - Readings Monthly 'gentle, well-written and thoroughly engaging' - Adelaide Advertiser Jane Godwin is the highly acclaimed and internationally published author of many books for children and young people, across all styles and ages. Children's Publisher at Penguin Books Australia for many years, Jane was the co-creator with Davina Bell of the Our Australian Girl series of quality historical fiction for middle readers. Jane's books include her novels Falling From Grace and As Happy as Here (a CBCA Notable Book), and picture books Go Go and the Silver Shoes (illustrated by Anna Walker), The Silver Sea (with Alison Lester and patients at the Royal Children's Hospital, Melbourne) and Watch This! (with designer Beci Orpin and photographer Hilary Walker). Jane is dedicated to pursuing quality and enriching reading and writing experiences for young people, and spends as much time as she can working with them in schools and communities and running literature and writing programs. janegodwin.com.au   ...Show more
$16.99
AUD
Category: Board Books
An Aboriginal ceremony of Welcome to Country is depicted for the first time in a stunning board book from two Indigenous Australians. Welcome to the lands of the Wurundjeri people. The people are part of the land, and the land is a part of them. Aboriginal communities across Australia have boundaries th at are defined by mountain ranges and waterways. Traditionally, to cross these boundaries, permission is required. Each community has its own way of greeting, but the practice shares a common name: a Welcome to Country. Aunty Joy Murphy Wandin, the senior Aboriginal elder of the Wurundjeri people, channels her passion for storytelling into a remarkable and utterly unique picture book that invites readers to discover some of the history and traditions of her people. Indigenous artist Lisa Kennedy gives the Wurundjeri Welcome to Country form in beautiful paintings rich with blues and browns, as full of wonder and history as the tradition they depict. ...Show more
$24.99
AUD
Category: Picture Books
One day, a parrot appears on the doorstep. His name isJimmy. Dad thinks Jimmy is amazing. He's loud, he's funny and he's full of surprises! But Jack doesn't like surprises. Not at all...