$24.99
AUD
Category: Non-Fiction Picture Books
Bruce Pascoe has collected a swathe of literary awards for Dark Emu and now he has brought together the research and compelling first person accounts in a book for younger readers. Using the accounts of early European explorers, colonists and farmers, Bruce Pascoe compellingly argues for a reconsiderati on of the hunter-gatherer label for pre-colonial Aboriginal Australians. He allows the reader to see Australia as it was before Europeans arrived — a land of cultivated farming areas, productive fisheries, permanent homes, and an understanding of the environment and its natural resources that supported thriving villages across the continent. Young Dark Emu — A Truer History asks young readers to consider a different version of Australia's history pre-European colonisation. ...Show more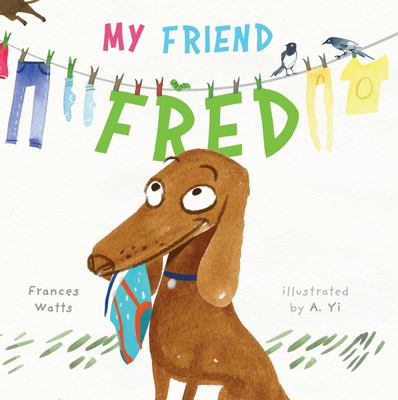 $19.99
AUD
Category: Picture Books
A delightful picture book about a friendship between an exuberant but loveable dachshund and his more retiring, tidy housemate.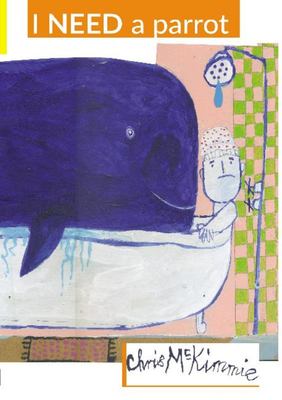 $16.95
AUD
Category: Picture Books
But what does a parrot need?A book about wanting and needing what a child wants and what a wild bird needs.
$34.99
AUD
Category: Middle Fiction (8-12)
Lone Annie sees dragons in your future... She sees giants. She sees fire and water. She sees death. Finn's life in the village of Wichant is hard. Only his drawings of the wild coastline, with its dragon-shaped clouds and headlands that look like giants, make him happy. Then the strange housekeeper from a mysterious clifftop mansion sees his talent and buys him for a handful of gold and then reveals to him seven extraordinary paintings. Finn thinks the paintings must be pure fantasy-such amazing scenes and creatures can't be real! He's wrong. Soon he is going to slip through the veil between worlds and plunge into the wonders and perils of The Glimme. ...Show more
$19.99
AUD
Category: #LoveOzYA
CBCA WINNER 2020:Book of the Year: Older Readers Sixteen-year-old Nate McKee is doing his best to be invisible. He's worried about a lot of things--how his dad treats Nance and his twin half-brothers; the hydro crop growing in his bedroom; the way his friend Merrick always drags him into fights. And he has never forgiven his mother for leaving. But none of it is his fight, right? He's just waiting for his time. Nate hangs out at YouthWorks, the local youth centre threatened with closure, and fills his notebooks with the things he can't say. But when some of his pages are stolen and his words are graffitied on the wall of the centre, Nate realises he has allies. He might be able to make a difference, change his life, and claim his future. Or can he? This is How We Change the Ending is a story that will have you on the edge of your seat, hoping Nate will find a way out, despite the odds. 'Vikki Wakefield is one of the most creative and daring authors writing for young adults today.' Danielle Binks 'When I finish a Vikki Wakefield novel I get a tiny ache in my heart because I'm already missing her gutsy characters.' Melina Marchetta 'Vikki Wakefield is one of Australia's best YA writers.' Cath Crowley ...Show more
$32.99
AUD
Category: Animals
INDIE AWARD WINNER 2020. Marvel as you enter the fascinating hidden world of ugly animals in this encyclopaedia of the animal kingdom's most unusual and beauty-challenged species. It's time for ugly animals to shine! With more than sixty ugly animals to explore, this compendium of the unusual celebrat es the beauty in 'ugliness'. Children and adults alike will pore over the breathtaking scientific illustrations of unusual animals, debating their relative ugliness and merits, learning about science and nature along the way. Featuring illustrations and facts about the thorniest species the animal kingdom has to offer, from the naked mole rat to the goblin shark, aye-aye, sphinx cat, blobfish and many more 'ugly' beauties. This gorgeous hardcover book is illustrated in exquisite detail by exciting new Australian talent, Sami Bayly. ...Show more
$19.99
AUD
Category: Junior Fiction (5-9) | Series: Magnolia Moon
CBCA award-winning picture book author Edwina Wyatt makes her fiction debut with a whimsical tale of a curious little girl who shares more than just her surname with the moon: They're both excellent secret keepers. Magnolia Moon is nine years old, likes Greek mythology, her best friend Imogen May (who u nderstands the importance of questions like, "If you could be one fruit, any fruit, what would you be?"), wishing trees, and speaking crows. She knows instinctively that buffadillos are armadillos crossed with buffalos and believes there are walramingos living in her garden. She's also the kind of person who can be entrusted with a great many secrets.    Each chapter in this novel, which captures Magnolia's year of being nine and ends on Chapter Almost 10, reveals a secret that Magnolia is keeping. But the novel also chronicles a year of change for Magnolia. From her best friend moving to the birth of her little brother Finnegan, Magnolia navigates every challenge and secret that comes her way with the kind of authenticity and innocence that comes from being nine years wise.   ...Show more
$16.99
AUD
Category: Middle Fiction (8-12)
From the author of the multi-award-winning and bestselling How To Bee comes an intense and thrilling new adventure. 'We're gonna starve if we stay here,' Emery said. 'If we're gonna go, best go now.' And he said it like going was something easy. Like all we have to do is walk away. Ella and her brother Emery are alone in a city that's starving to death. If they are going to survive, they must get away, upcountry, to find Emery's mum. But how can two kids travel such big distances across a dry, barren, and dangerous landscape? Well, when you've got five big doggos and a dry-land dogsled, the answer is you go mushing. But when Emery is injured, Ella must find a way to navigate them through rough terrain, and even rougher encounters with desperate people... ...Show more
$24.99
AUD
Category: Non-Fiction
Age range 5 to 12 'Warami mittigar. Hello friend. We welcome you to Darug Country.' Cooee Mittigar, meaning Come Here Friend, is an invitation to yana (walk), on Darug Country.  In this stunning picture book, Darug creators Jasmine Seymour and Leanne Mulgo Watson tell a story on Darug Songlines, introdu cing children and adults-alike to Darug Nura (Country) and language. Greeted by Mulgo, the black swan, readers are welcomed to Nura. Journeying through the seasons, Mulgo describes the land, skyscape, birds, animals and totems. It is a gentle guide to how Darug people read the seasons, knowing when it is time to hunt and time to rest. It is also an appeal to remember, off ering new ways of seeing and reading the lands of the surrounding Sydney region.    With Darug language interspersed with English and an extensive glossary throughout, Cooee Mittigar presents an important tool for learning, told as a tender story with exquisite illustrations. It is Jasmine and Leanne's wish that with this book, everyone will know that the Darug mob are still here and still strong.  Cooee mittigar. Tread softly on our lands.Know that this dreaming was here. Is still here.Will be forever. ...Show more
$24.99
AUD
Category: Picture Books
If you can't have a puppy, maybe the next best thing is to be a puppy. 'Can I please, please, please have a dog?' asked Billy.'Would you walk it every day and wash it if it got dirty?''I would, I promise!' said Billy.Billy wants a dog. He really really really wants one.Billy's parents aren't so sure. So one morning, Billy takes matters into his own paws.A gloriously funny, warm and true story from the creators of Puddle Hunters. ...Show more
Fly
by Jess McGeachin; Jess McGeachin (Illustrator)
$24.99
AUD
Category: Picture Books
Lucy had always been good at fixing things, and Dad needed a bit of help. It was just the two of them after all. So when Lucy finds a bird with a broken wing, she's sure she can fix him too. But not everything that's broken can be fixed.
$17.99
AUD
Category: Middle Fiction (8-12)
This coming-of-age story by multiple-award-winner Meg McKinlay is about loss and grief, dealing with change and fighting to hold on to what you can, while letting go of what you can't. It's 1979 and the sky is falling. Skylab, that is. Somewhere high above Frankie Avery, one of the world's first space s tations is tumbling to Earth. And rushing back with it are old memories. Things twelve-year-old Frankie thought she'd forgotten. Things her mum won't talk about, and which her little brother Newt never knew. Only ... did he? Does he? Because as Skylab circles closer, Newt starts acting strangely. And while the world watches the sky, Frankie keeps her own eyes on Newt. Because if anyone's going to keep him safe, it's her. It always has been. But maybe this is something bigger than splinters and spiders and sleepwalking. Maybe a space station isn't the only thing heading straight for calamity. ...Show more