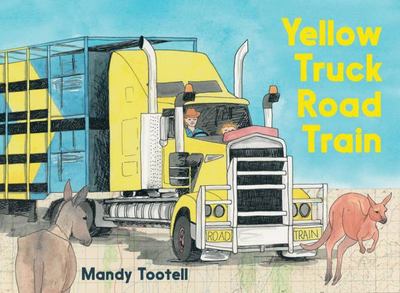 $24.99
AUD
Category: Picture Books
Vibrant artwork and a fabulous read-aloud text about a truck-driving, cattle-wrangling family navigating the roads and changing seasons of the Top End.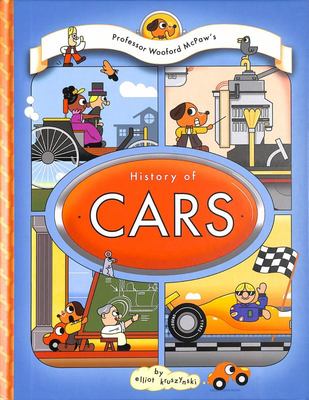 $29.99
AUD
Category: Technology | Series: Professor Wooford Mcpaw's History of Things Ser.
The first in a series of books explaining the history of modern technologies (upcoming titles will include astronomy and computers), introduced and explained by a helpful (if somewhat arrogant) dog called Professor Wooford McPaw.In this title, Professor McPaw explores the history of the car, starting wi th the steam engine in the early 1800s, the advent of the combustion engine in 1872, the popularisation of the car by Henry Ford in the early 1900s, the evolution of motor racing, luxury cars of the 1950s, the Japanese innovations of the 1970s, and finally the new technologies of electric and self-driving cars today.The book is engagingly illustrated by Elliot Kruszynski, whose bright, clean, informative style appeals to children across a broad age range. The Professor and his sidekick (in this case a car, but changing with each book), discuss the intricacies of historical episodes along the way, lending a humorous, personal touch. Comic strip interludes capture key moments, like the first cross-country road trip by the wife of Karl Benz, inventor of the first gas-powered car; or the advent of Ford's assembly line.Striking a refreshing balance between authoritative, clearly conveyed information, and witty, bright commentary, Professor McPaw will be a captivating tour-guide through the fascinating developments of the modern world. ...Show more

$26.99
AUD
Category: Technology
Scientists often take a leaf from nature when devising inventions. Find out more and let your imagination soar: Discover how nature has inspired some great creations, from the Wright Brothers' first aeroplane to Eiji Nakatsu's bullet train. Meet brilliant birds, boisterous bats, and family trees as we celebrate the creatures of the sky. Explore the human and natural world, from bee discos to the design of outer-space cameras. ...Show more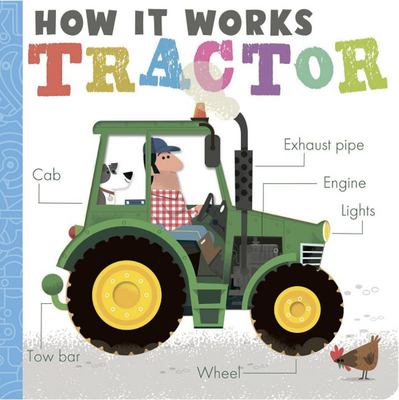 $16.99
AUD
Category: Board Books | Series: How It Works
A first introduction for toddlers who love tractors Beep Beep Follow the busy tractor around the farm in this first introduction to tractors. With layered die-cuts, fun facts, and a mouse to find on every spread
$12.99
AUD
Category: Board Books | Series: Richard Scarry's BUSY BUSY Board
Buckle up and hit the road with an exciting array of vehicles from the one-and-only Richard Scarry. All your favorites are here; from cement trucks and pickle cars to motorcycles and fire trucks! Unavailable for nearly two decades, little drivers will be eager to take this action-packed board book for a spin time and time again. ...Show more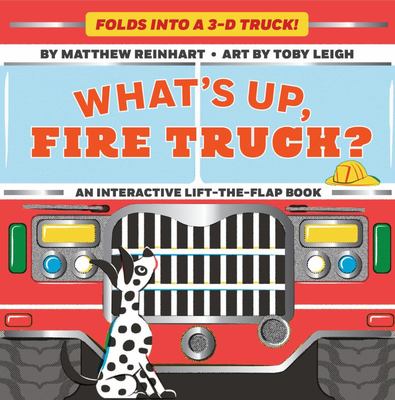 $24.99
AUD
Category: Lift-the-Flap | Series: Pop Magic Ser.
Introducing Pop Magic, an innovative line of preschool books from pop-up wizard Matthew Reinhart that makes learning fun   Follow a firefighter through a busy day at the fire station. Lift the flaps to open the fire truck doors and peek inside, help a crew member put on his protective gear, and unfol d the ladder to help the firefighters save the day. When the story is over, follow simple instructions to transform the pages of the book into a three-dimensional fire truck There's so much to discover in this stunning interactive board book from Matthew Reinhart--his very first book for the preschool market ...Show more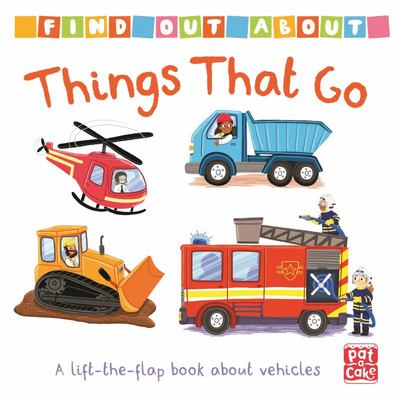 $14.99
AUD
Category: Cars and Trucks and Things That Go | Series: Find Out About
Help curious preschoolers find out more about amazing machines and things that go with this fantastic lift-the-flap board book. Find Out About: Things That Go helps curious preschoolers to learn about their favourite vehicles and discover new ones in an engaging question and answer format. With lots of flaps to lift and plenty to discover, from busy diggers, buses and trucks, to speedy trains, planes and space rockets, this book is perfect for children and their parents to share and have fun finding out together. Also available: Find Out About: Feelings, Find Out About: Saving the Planet, Find Out About: Animals ...Show more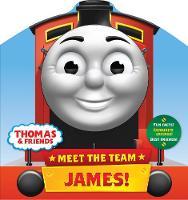 $14.99
AUD
Category: Board Books | Series: Meet the Team
Meet James! James is the number 5 red engine on the Island of Sodor. He has shiny red paint and a brass dome. James is a proud engine but lots of fun. This book is the perfect introduction for little fans of James!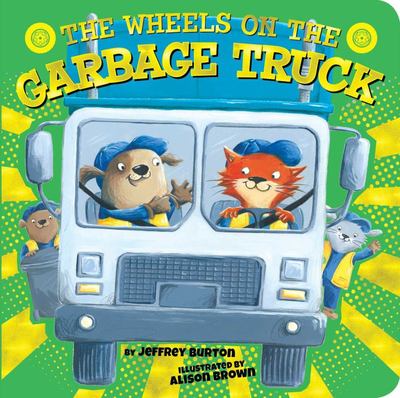 $14.99
AUD
Category: Board Books | Series: The\Wheels on The... Ser.
From the author of the beloved Itsy Bitsy board book series comes a silly and smelly adventure all about garbage trucks.   An action-packed yet adorable story, The Wheels on the Garbage Truck is the second book in a new series that is perfect for parents and little ones who love things that go. Follow the garbage truck around town as cuddly animal garbage collectors clean up the neighborhood ...Show more
$16.99
AUD
Category: Board Books
A beautifully illustrated book for babies featuring lots of noisy diggers working together on a very busy building site. Turn the pages and lift the flaps to watch the big-wheeled digger shovel and scoop up the rubble with its big metal bucket, see how the long-armed crane stretches up high with a very heavy load, and watch the road roller chug slowly along to flatten the ground. With busy vehicles pushing, pulling, tipping, rumbling, chugging, scooping, and beeping, little ones will love learning about what happens on the building site, and joining in to make the noisy digger sounds. This hard-wearing board book has large flaps for babies and toddlers to lift and sturdy pages for little ones who are beginning to turn the pages. They'll reveal the busy diggers doing different jobs and working hard to build a shiny new house! The short text is fun to read aloud and share with toddlers, while labels develop vocabulary and help little ones to learn the names of all their favourite diggers and trucks. ...Show more
$19.99
AUD
Category: Technology | Series: Usborne See Inside
Trains hold a fascination for just about everybody and this lift-the-flap history of locomotion tells it all from Stephenson's Rocket to the bullet trains of today. You can lift the flaps to explore all kinds of exciting trains, from a luxury steam train fit for a queen to super-fast trains that run on magnets, trains that can climb up mountains, and lots, lots more. Part of a collectable series of interactive information books. ...Show more