$19.99
AUD
Category: Non-Fiction | Series: Usborne See Inside
This is a new addition to the "See Inside" series about ships throughout history from Viking longboats to Spanish galleons, ironclads to aircraft carriers. With over 90 flaps you can reveal the insides of ships from across the ages, explaining in simple, clear language what they were used for, how the c rew and passengers lived and how they sailed the oceans. It includes a gate-fold page of a huge aircraft carrier. ...Show more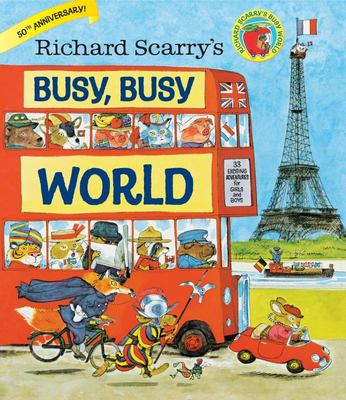 $29.99
AUD
Category: Classics | Series: Little Golden Book
"Now celebrating it s 50th anniversary, little explorers can travel the world thanks to Richard Scarry! With 33 stories featuring fun-filled stops in New York, Paris, Tokyo, Egypt, Australia, and more, this worldwide adventure of discovery will have children ready to pack their bags and visit those inte rnational Busytowns! Series Overview-In Richard Scarry s busy world, there s always something new to discover. Not only do his books encourage word identification and early preschool concepts, they also open kids eyes to their community and the wider world just waiting to be explored. We are re-establishing Random House/Golden Books for Young Readers as THE home of Richard Scarry both classic and Busytown with our rebranded and refocused publishing program. This includes a fresh new look and branding, reviving lost treasures from the backlist, and offering a variety of formats and price points. Richard Scarry is and always will be a one-of-a-kind, timeless brand. This book promises unparalleled quality, consistently delivering the biggest, best, and busiest experiences for each new generation of kids." ...Show more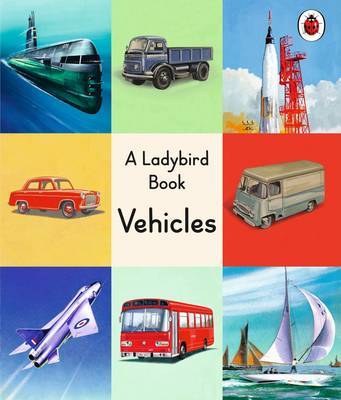 $27.99
AUD
Category: Non-Fiction Picture Books
Help young children learn the names of all the key things that go with this beautiful gift book, featuring iconic original Ladybird artwork from the 1950s and 60s and in the classic Ladybird format with one clear word on the left page, and image on the right. Taken from favourite vintage Ladybird books such as The Story of Flight, Underwater Exploration and Merchant Ships, each of the stunningly detailed 26 pictures will delight adults and children alike. Vehicles featured include car, train, aeroplane, ship, submarine, rocket and lorry. ...Show more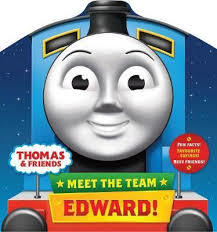 $14.99
AUD
Category: Board Books | Series: Meet the Team
Meet Edward! Edward is the number 2 blue engine on the Island of Sodor. He has blue paintwork with red stripes. Edward is a helpful and friendly engine. This book is the perfect introduction for little fans of Edward!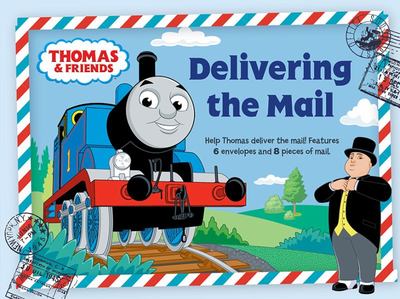 $19.99
AUD
Category: Board Books | Series: Thomas & Friends
When Percy needs urgent repairs, The Fat Controller calls on Thomas, Sodor's most Useful Engine, to come to the rescue and deliver the mail until Percy is back on the rails.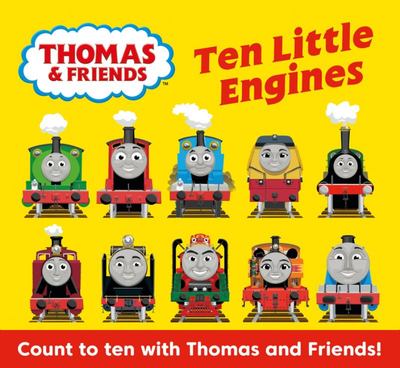 $16.99
AUD
Category: Board Books | Series: Thomas & Friends
Ten little engines steaming down the track. How many engines will come puffing back?! Children will love joining in counting the engines and spotting who has disappeared as you share the rhyming story in this colourful and fun board book. Perfect for pre-schoolers with its sturdy format and focus on ear ly counting and number recognition in a creative and accessible way. There are many other Thomas titles available including: Bedtime Stories about Really Useful Engines 9781760503918 Thomas & Friends The Speedy Steam Engines 9781760503826 Thomas & Friends Big Journey 9781405294614 ...Show more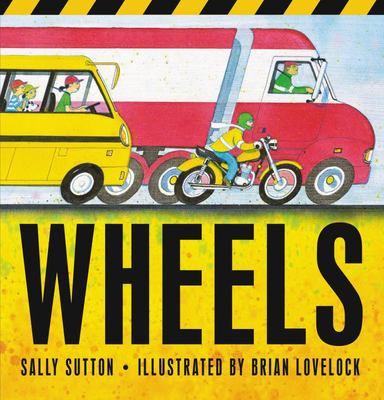 $24.99
AUD
Category: Picture Books
An ode to things-that-go from the internationally bestselling creators of Roadworks. Rumbly wheels, grumbly wheels, Hauling-up-the-hill wheels. Wheels go fast, wheels go slow. Shout what's coming, if you know! On the heels of Dig, Dump, Roll, comes another interactive read-aloud from Sally Sutton and Brian Lovelock. In this story, a boy and his sister watch vehicles pass on a town street and have to guess what's coming, each time they see the wheels. In the end, they get to be the ones with wheels, as they ride their scooters away. ...Show more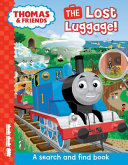 $12.99
AUD
Category: Picture Books | Series: Thomas and Friends
The Duke and Duchess of Boxford have arrived on Sodor for a holiday. But their luggage has fallen out of the carriage and scattered all over the island! Can you help Thomas find it? Look out for the missing items as you travel around Sodor... Thomas fans ages 2 years and up will love searching for the h idden luggage as the follow Thomas to the Docks, the beach, the fairground and the wildlife park. With bright, colourful illustrations, and over 100 things to spot! ...Show more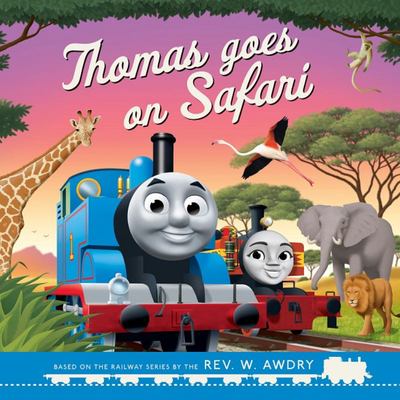 $14.99
AUD
Category: Picture Books
Thomas is ready for the adventure of a lifetime! Thomas is excited to join Nia on safari in Kenya. But when he gets scared by the wild animals, Nia must teach him how useful they can be! Will Thomas be brave and make some new friends along the way? A beautifully-illustrated picture book with an action-p acked adventure for Thomas and his friends. Thomas has been teaching children lessons about life and friendship for 75 years. He ranks alongside other beloved characters such as Paddington Bear, Winnie the Pooh and Peter Rabbit as an essential part of our literary heritage.   ...Show more

$14.99
AUD
Category: Board Books | Series: Jane Cabrera's Story Time Ser.
The wheels on the bus go round and round, taking a chorus of animal friends along for the ride. Can you identify each one? A lion roars, flamingos flap, and a hyena laughs a big ha-ho-hee. Don't forget to watch out for the crocodile, whose jaws go snap. Together, a simple bus ride becomes a grand advent ure. Toddlers and parents, one and all, can sing and move along. Jane Cabrera's Story Time celebrates children's best-loved read along nursery rhymes and songs. These interactive favorites are given a new twist by award-winning artist Jane Cabrera and feature her bold, bright, kid-friendly illustrations. Other titles in the series include Ten in the Bed, Old Mother Hubbard, and Old MacDonald Had a Farm. ...Show more
$29.99
AUD
Category: Board Books | Series: Wind-Up
Little children will love to wind up the little red car and watch it whiz around the four different tracks. With bright and lively illustrations there is lots to see and talk about as the little car passes through towns and countryside on the way to the seaside.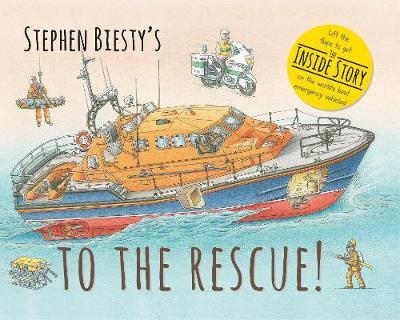 $24.99
AUD
Category: Technology
The bestselling, award-winning master of cross sections presents a selection of well-loved emergency vehicles in this brilliant lift-the-flap book, To the Rescue. Look inside an ambulance, police car, fire engine, rescue helicopter, waterbomber, lifeboat and more to find out their inner workings. With o ver 40 flaps to lift, Stephen Biesty brings his fantastic immersive artwork to a new younger age group in this interactive title. ...Show more