$19.99
AUD
Category: Buggy Books | Series: Wee Gallery Cloth Books
Introduce little ones to colours, nature and vehicles in these soft cloth buggy books. Made from tactile, crinkly material with vibrant illustrations, a Velcro strap and colourful tabs, they are perfect for keeping babies occupied while stimulating their visual and sensory development on the move. Meet a green car, a red fire engine and a blue bicycle in On My Way!, giving a delightful first look at colours and things that go.  ...Show more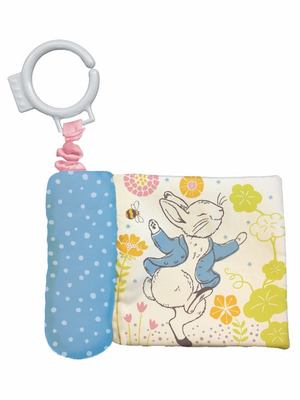 $21.99
AUD
Category: Buggy Books | Series: Peter Rabbit Baby Bks.
A soft-and-squishy, buzzy cloth book that wiggles and jiggles! With adorable illustrations, soft cloth pages and jitter mechanism, this book is perfect to introduce babies to the classic world of Peter Rabbit. Perfect for clipping to buggies or highchairs, it will keep Peter Rabbit fans entertained at any time. Other Peter Rabbit books for babies include: Peter Rabbit Snuggle Set Peter Rabbit Milestone baby cards Peter Rabbit Buggy book Night Night Peter cloth book ...Show more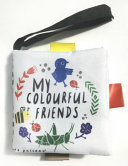 $19.99
AUD
Category: Buggy Books | Series: Wee Gallery Cloth Books
Introduce little ones to colours, nature and vehicles in these soft cloth buggy books. Made from tactile, crinkly material with vibrant illustrations, a Velcro strap and colourful tabs, they are perfect for keeping babies occupied while stimulating their visual and sensory development on the move. Meet a red ladybird, a yellow bee, a blue bird, an orange cat, a green grasshopper and a brown snail in My Colourful Friends, giving a delightful first look at colours and nature. ...Show more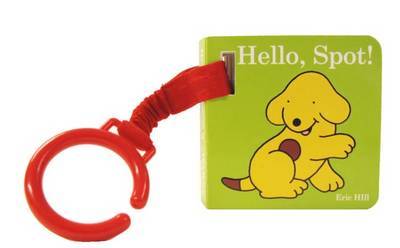 $12.99
AUD
Category: Buggy Books | Series: Spot
A wonderful little buggy book featuring Eric Hill's classic character, Spot!This chunky little Spot board book has a sturdy fabric and plastic fastening to fix it to a buggy and is perfect for providing entertainment for the baby on the move. Each opening shows the friendly puppy Spot meeting a differen t animal. Children will love getting to know the characters in this book and making the noises along with them.'Spot is one of the essential experiences of childhood.' Parents magazineEric Hill was born in North London and lived there for many years. He started his artistic career as an art studio messenger and from there went on to become a cartoonist and eventually an art director at a leading advertising agency. In 1978 Eric made up a story about a small puppy to read to his son at bedtime and Spot was born. The success of his first bestselling lift-the-flap classic 'Where's Spot?' in 1980 convinced him to become a full-time author. Eric currently resides in France.Don't miss any of the Spot lift-the-flap classics:Spot's First Walk; Spot's Birthday Party; Spot's First Christmas; Spot Goes to School; Spot Goes on Holiday; Spot Goes to the Circus; Spot Goes to the Farm; Spot's First Easter; Spot's Baby Sister; Spot Stays Overnight; Spot Goes to the Park; Spot Goes to a Party; Spot Bakes a Cake; Spot Visits his Grandparents; Spot Can Count; Who's There, Spot?; Spot Says Goodnight ...Show more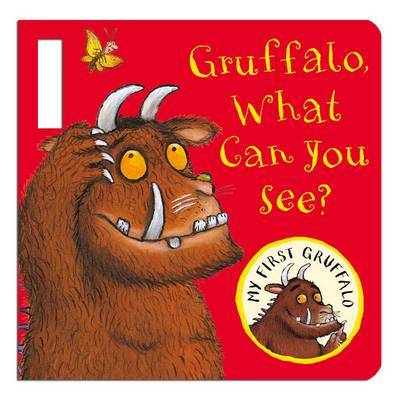 $9.99
AUD
Category: Buggy Books | Series: My First Gruffalo
Join the Gruffalo as he takes a stroll through the Deep Dark Wood in this bold, bright and portable buggy book. Spot the rustling leaves and scuttling bugs and all your favourite characters from the classic story. Part of the new MY FIRST GRUFFALO series for babies and toddlers, based on the bestselling picture book by Julia Donaldson and Axel Scheffler. The nation's favourite bedtime story made perfect for small paws! ...Show more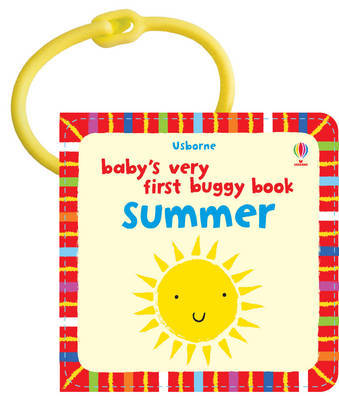 Summer
by Stella Baggott
$12.99
AUD
Category: Buggy Books | Series: Usborne Buggy Books
Prefect for babies on the go, this book features simple pictures of things baby might see on a summer's day. The plastic ring makes this book easy to attach to a pram or a baby gym.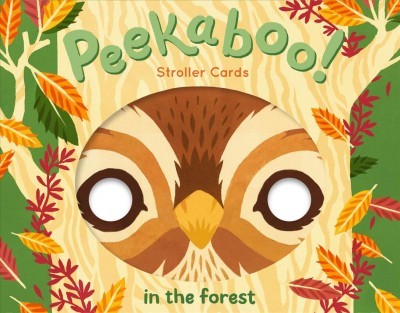 $16.99
AUD
Category: Buggy Books
Peekaboo just got a little wilder with these irresistible animal masks! Attach the ring of these five double-sided masks to a stroller, high chair, car seat, or diaper bag to enhance peekaboo play, at home or on the go.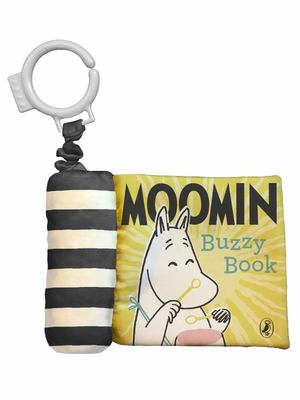 $19.99
AUD
Category: Buggy Books | Series: Moomin
A soft-and-squishy, bright-and-buzzy cloth buggy book - pull the tag and feel it jiggle!With its tactile squishy spine, soft cloth pages and jitter mechanism, this format has been developed to boost a baby's motor skills. The bold patterns and high-contrast colours throughout are designed to help stimul ate a baby's developing eyesight. In this beautiful new range of baby books, Tove Jansson's much-loved world of the Moomins is brought to life for the very tiniest of bookworms. ...Show more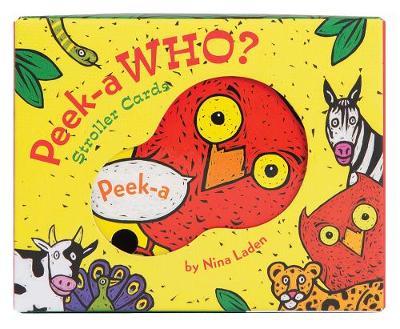 $16.99
AUD
Category: Buggy Books
This set of 5 sturdy stroller cards features colorful pictures, lively guessing rhymes, and a mylar mirror--perfect for curious babies and toddlers on the go! Attach the ring to a stroller, high chair, car seat, or diaper bag, then guess, giggle, repeat!
Items per page:
1 - 9 of 9