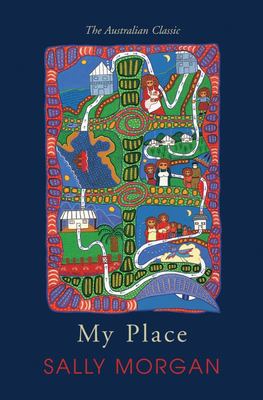 $24.99
AUD
Category: Non-Fiction
My Place begins with Sally Morgan tracing the experiences of her own life, growing up in suburban Perth in the fifties and sixties. Through the memories and images of her childhood and adolescence, vague hints and echoes begin to emerge, hidden knowledge is uncovered, and a fascinating story unfolds - a mystery of identity, complete with clues and suggested solutions. ...Show more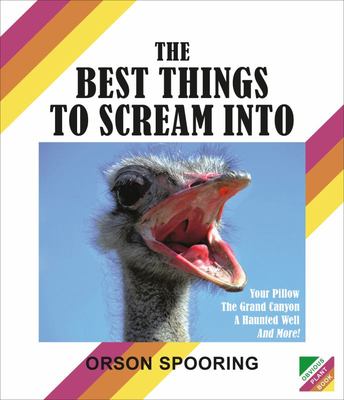 $24.99
AUD
Category: Non-Fiction
From wildly popular humor site Obvious Plant, the perfect book for channeling your anger, anxiety, and ennui into laughter A gag gift hit at any white elephant party Includes over 50 things to scream into Screaming is an important part of our everyday lives. Whether at home, work, or play, we are co nstantly being bombarded with daily stresses. Make your screams more fun with this diverse selection of the best things to scream into From old favorites to new and unique screaming experiences, you will discover a variety of exciting options that are guaranteed to improve your frequent screaming sessions. Find your favorite - The Grand Canyon (Nature's most beautiful place to scream)- The Hole in a Freshly Toasted Bagel (That is what the hole is for.)- The Library (The forbidden scream)- Your Ex-Wife's Sweater That Still Smells Like Her (Please come back Amy.)- A Glass Jar So You Can Save Your Screams for Later (Scream storage is important.)- Baby Monitor (Shut up baby. I am trying to sleep.)- And more With more than 50 creative suggestions, even the most anguished among us will uncover a treasure trove of ideas that is guaranteed to expand our screaming horizons. ...Show more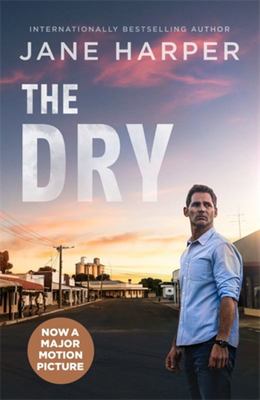 $19.99
AUD
Category: General Fiction
NOW A MAJOR MOTION PICTURE STARRING ERIC BANA AS AARON FALK. WHO REALLY KILLED THE HADLER FAMILY? It hasn't rained in Kiewarra for two years. Tensions in the farming community become unbearable when three members of the Hadler family are discovered shot to death on their property. Everyone assumes Luke Hadler committed suicide after slaughtering his wife and six-year-old son. Federal Police investigator Aaron Falk returns to his hometown for the funerals and is unwillingly drawn into the investigation. As suspicion spreads through the town, Falk is forced to confront the community that rejected him twenty years earlier. Because Falk and his childhood friend Luke Hadler shared a secret, one which Luke's death threatens to unearth ... ...Show more
$24.99
AUD
Category: Parenting
When we take risks with our kids, we teach them to be better adults. 50 Risks to Take With Your Kids teaches parents and carers how to nurture resilience in their kids as they learn to take their own risks. It may sound counterintuitive to say that the longer you let kids be kids, the better they will ' adult' in the future, but it's true. The more children are allowed to play in the mud, create games and find their own solutions to problems, the more they will thrive later in life. Written to combat a growing generation of kids who have not been given the room to learn and grow in their own time, 50 Risks to Take With Your Kids gives parents and careers an easy-to-use framework with simple, practical challenges for children aged up to 10 years old. In this book, you'll find risks that develop physical and social skills, responsibility and character. You'll also find some all-important parenting risks that will encourage you to step outside your comfort zone and think alittle differently about raising kids. Peppered with Daisy Turnbull Brown's own experiences in parenting, teaching and wellbeing, this warm and funny book is not about developmental KPIs, and it's certainly not about judgement. It's about nurturing independence and resilience, teaching kids to recognize and assess risks themselves, and readying them to take on life and all that it brings. And it's about having fun and connecting as a family along the way. ...Show more
$16.99
AUD
Category: General Fiction
Tippy Chan is eleven and lives in a small town in a very quiet part of the world - the place her Uncle Pike escaped from the first chance he got as a teenager. Now Pike is back with his new boyfriend Devon to look after Tippy while her mum's on a cruise. When Tippy's teacher's body is found beside Rive rstone's only traffic light, Tippy and her minders form The Nancys, a secret amateur detective club. What starts as a bonding and sightseeing adventure quickly morphs into something far more dangerous... A wrongful arrest, a close call with the murderer, and an intervention from Tippy's mum all conspire against The Nancys. Regardless of their own safety, and despite the constant distraction of questionable fashion choices in the town that style forgot, The Nancys know only they can stop the killer from striking again. The Nancys is gripping and glorious, a heart-warming novel for anyone who's ever felt they were on the outside looking in. At its heart it is about the family we make and how we must summon the courage to face the truth, no matter what the cost may be. ...Show more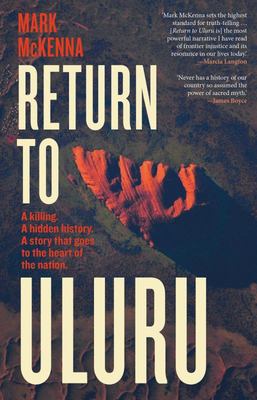 $34.99
AUD
Category: Non-Fiction
A killing. A hidden history. A story that goes to the heart of the nation. When Mark McKenna set out to write a history of the centre of Australia, he had no idea what he would discover. One event in 1934 - the shooting at Uluru of Aboriginal man Yokunnuna by white policeman Bill McKinnon, and subseque nt Commonwealth inquiry - stood out as a mirror of racial politics in the Northern Territory at the time. But then, through speaking with the families of both killer and victim, McKenna unearthed new evidence that transformed the historical record and the meaning of the event for today. As he explains, 'Every thread of the story connected to the present in surprising ways.' In a sequence of powerful revelations, McKenna explores what truth-telling and reconciliation look like in practice. Return to Uluru brings a cold case to life. It speaks directly to the Black Lives Matter movement, but is completely Australian. Recalling Chloe Hooper's The Tall Man, it is superbly written, moving, and full of astonishing, unexpected twists. Ultimately it is a story of recognition and return, which goes to the very heart of the country. At the centre of it all is Uluru, the sacred site where paths fatefully converged. 'Mark McKenna has exposed the wounded heart of Australia. Never has a history of our country so assumed the power of sacred myth. Return to Uluru is a spellbinding story of death and resurrection that is Australian to its core.' --James Boyce 'Mark McKenna sets the highest standard for truth-telling of the kind that Australians so urgently need if they are to live in this country with honour. I feel sure that this book will become an Australian classic, not the first of its kind, but certainly the most powerful narrative I have read of frontier injustice and its resonance in our lives today.' --Marcia Langton ...Show more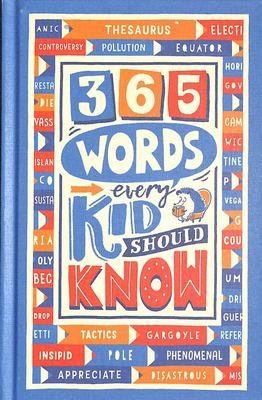 $22.99
AUD
Category: Non-Fiction
From the tough to spell to the downright funny, these are the 365 words all kids should know! Some words have strange double meanings. Others seem impossible to pronounce. Then there are the words that sound the same but mean something completely different when you change their spellings. And the ones w ith unusual stories behind them. Some are words you'll need at school, while others you can use at home or with your friends. This book is packed with new words, old words, silly words, sporty words, political words, slang words, musical words, foodie words and loads, loads more. As well as simple definitions of each word, there are pronunciation tips, fun facts and handy mnemonics to help with spelling. 365 Words Every Kid Should Know has been developed with the aid of an educational consultant, to fit in with the curriculum's Key Stages 2 and 3. ...Show more
$22.99
AUD
Category: General Fiction | Series: Penguin Modern Classics Ser.
Growing up in a mining community in rural South Wales, Huw Morgan is taught many harsh lessons. Looking back, where difficult days are faced with courage and the valleys swell with the sound of Welsh voices, it becomes clear that there is nowhere so green as the landscape of his own memory.
$19.99
AUD
Category: Non-Fiction
________________________________ 'Esther Wojcicki is leading a revolution . . . She shows us how to be our best so our children can be their best.' Arianna Huffington Being a parent is complicated - but the trick to succeed is simpler than you think. Known as the Godmother of Silicon Valley, Esther Wojc icki's three daughters are all hugely successful in both their professional and personal lives. What's her parenting secret? As we face an epidemic of parental and childhood anxiety, Woj has the advice every parent wants to hear- climb out of that helicopter and relax. Her tried and tested TRICK approach will help you- Let your child discover their own passions Move on from past parenting mistakes Build rock-solid foundations for a lifelong relationship Be brave enough to give your child freedom Work with your children, not against them Set healthy relationships with technology Your children are the future. If you change your parenting, you can change the world. 'A brilliant book. It should be on the bookshelf of every parent.'FROST MAGAZINE ...Show more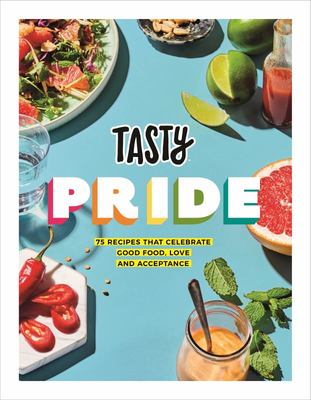 $39.99
AUD
Category: Non-Fiction
'Food has the unique power to connect, nourish and inspire. Cook your way through this book and share in the stories of love, acceptance and pride within these pages' - Jesse Szewczyk, Food Editor, Tasty. Enjoy incredible recipes with personal stories from 75 inspirational LGBTQ+ cooks including Antoni Porowski and Yotam Ottolenghi. Try Preeti Mistry's Asparagus Nests with Green Garlic Salsa Verde, Ruby Tandoh's Fudgy Miso Brownies and Edd Kimber's Oatmeal Raisin Cookie Ice Cream Sandwiches. The recipes are divided by simple chapters: snacks and starters, soups and salads, veggies and sides, beef, lamb and pork, poultry, seafood and fish, vegetarian mains, pasta, sweets and desserts. Their stories will move you and their incredible recipes will make your mouth water. Share their food, share the love. ...Show more
$34.99
AUD
Category: Non-Fiction
A rare opportunity to connect with the living tradition of women's songlines, as recounted by Yolngu women from far north Australia.