$24.99
AUD
Category: Book and Toy Sets | Series: That's Not My... Ser.
This charming gift set includes That's not my dinosaur... and an adorable dinosaur soft toy. There are five dinosaurs to meet in the book, with rough horns, bumpy teeth and fuzzy tails, and children can cuddle the plush dinosaur as they listen to the book being read. A full-spec edition of a bestselling 'That's not my...' book and a high-quality plush toy, packaged together in an attractive, sturdy gift box, makes this an ideal present for any little child. Part of a collection of book and toy gift sets that include That's not my Unicorn, Meerkat, Penguin, Owl, Snowman and Reindeer. Part of an internationally bestselling series, which includes over fifty titles and has sold over 5 million copies in the UK alone. ...Show more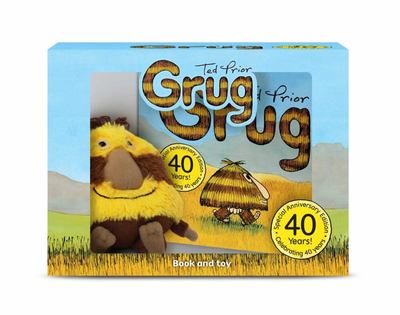 $24.99
AUD
Category: Book and Toy Sets
Celebrate 40 years of Grug with an exclusive hardback and soft cuddly toy in this gorgeous box set Once the top of a Burrawang tree fell to the ground ... and the grassy top began to change. It became Grug.   Join your favourite bush character on his adventures with an exclusive hardback edition of the original Grug story and a cute and cuddly soft toy.   Ted Prior's bestselling Grug series is beloved by early readers and parents alike and has sold more than a million copies in Australia alone. His first story was published in 1979 and Ted went on to write 33 more stories featuring Grug and his adventures with his other bush friends, Cara and Snoot.   ...Show more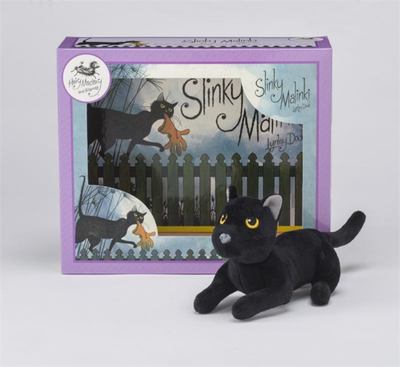 $22.99
AUD
Category: Book and Toy Sets
Slinky Malinki was blacker than black, a stalking and lurking adventurous cat. This gorgeous box set contains a hardback edition of Slinky Malinkiand a lovable soft toy of the cheeky and fiendish black cat. The toy complies to all EU/ANZ/US/Canada safety standards and is suitable for ages 0+. www.hairym aclary.com ...Show more
$29.99
AUD
Category: Book and Toy Sets | Series: Wonky Donkey
Wonky Donkey has a daughter with the same rambunctious spirit as her father. This adorable pint-sized donkey has beautiful long eyelashes, loves to listen to rowdy music, has a very cool spiky haircut... and sometimes smells a bit bad (like her dad!) Shes a blinky, punky, stinky... you know how it goes. .. dinky donkey! This smaller format edition of the book comes in a boxed set with a BONUS collectible plush toy.   ...Show more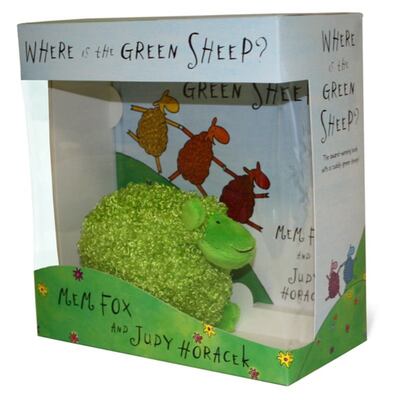 $29.95
AUD
Category: Book and Toy Sets
There are red sheep and blue sheep, wind sheep and wave sheep, scared sheep and brave sheep, but where is the green sheep?   The search is on in this cozy, sheep-filled story from acclaimed author Mem Fox and popular Australian cartoonist Judy Horacek. Complete with sleepy rhymes and bright illustrati ons, this book is sure to delight children of all ages, from the very young to those just beginning to read.     ...Show more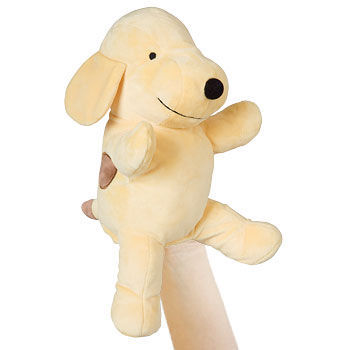 $24.95
AUD
Category: Book and Toy Sets
This beautifully soft Spot handpuppet in lemon plush is perfect for storytelling with all of Eric Hill's Spot books.
$29.99
AUD
Category: Book and Toy Sets | Series: Farmyard Tales Poppy and Sam Ser.
A book and toy in one: three stories are brought to life by a wind-up tractor that whizzes round the tracks embedded in the pages. Join Poppy and Sam on Apple Tree Farm with this truly interactive book for young children. Wind up the red tractor, place it on the tracks embedded in the thick card pages, and watch as it whizzes around the farm. There's even a turntable which allows you to change direction. Three delightful tractor stories are brought to life with this book and toy. ...Show more
$29.99
AUD
Category: Book and Toy Sets | Series: Cranky Bear
On a Jingle Jangle Mountain, as the snow fell on the rocks, a bear was being followed by a very sneaky fox. But Bear was in a hurry, he was running very late, winter had arrived and it was time to hibernate! The Very Cranky Bear is back and this time he has a mischievous fox to contend with...   This best-selling picture book now comes with a Very Sleepy Bear plush. ...Show more