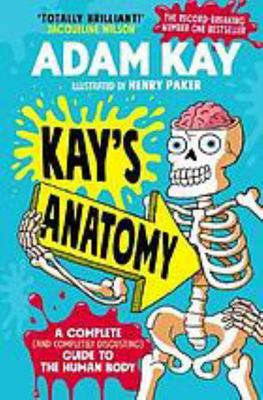 $29.99
AUD
Category: Body
Do you ever think about your body and how it all works? Like really properly think about it? The human body is extraordinary and fascinating and, well... pretty weird. Yours is weird, mine is weird, your maths teacher's is even weirder. This book is going to tell you what's actually going on in there, a nd answer the really important questions, like- Are bogies safe to eat?Look, if your nose is going to all that effort of creating a snack, the least we can do is check out its nutritional value. (Yes, they're safe. Chew away!) and... How much of your life will you spend on the toilet? About a year - so bring a good book. (I recommend this one.) So sit back, relax, put on some rubber gloves, and let a doctor take you on a poo- and puke-filled tour of your insides. Welcome to Kay's Anatomy*. *a fancy word for your body. See, you're learning already. ...Show more
The Human Body Book
by Dorling Kindersley Publishing Staff
$39.99
AUD
Category: Body
An all-in-one illustrated guide to human anatomy with encyclopedic coverage from bones and muscles to systems and processes. This in-depth manual to the human body's physical structure, chemical workings, and potential problems is a must-have reference to help further your studies or knowledge of how ou r bodies work.Each page of The Human Body Book, updated to reflect the latest medical advances, is illustrated with colourful and comprehensive diagrams, which are thoroughly annotated to take you right into the cells and fibres that are responsible for keeping the human body ticking. The opening chapter, Integrated Body, explains how the parts of the body work together at various levels of size and hierarchy to produce the living whole. It also contains an overview of the major body systems, enlivened by real-life 3D medical scans of the entire body. The chapters that follow provide coverage of the body function by function, system by system. Eleven main body systems are covered in turn, with each section ending on common injuries, diseases, and disorders afflicting that system. The book concludes with a chapter on Growth and Development which looks in detail at how the body changes over the course of a human lifespan. ...Show more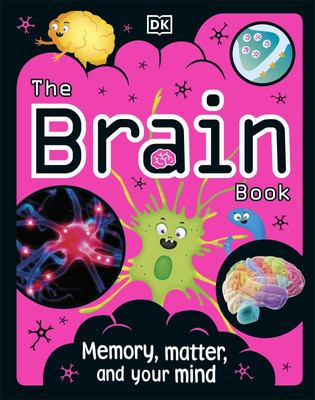 $19.99
AUD
Category: Body
It's a wrinkly, spongy mass the size of a cauliflower that sits in our heads and controls everything we do! Welcome to the world of the brain... What is the brain made of? How does it work? Why do we need one at all? Discover the answers to these questions and much more in this fun, fact-packed introdu ction to the brain. Filled with colourful illustrations and bite-sized chunks of information, this book covers everything from the anatomy of the brain and nervous system to how information is collected and sent around the body. Other topics include how we learn, memory, thinking, emotions, animal brains, sleep, and even questions about the brain that are yet to be answered. With entertaining illustrated characters, clear diagrams, and fascinating photographs, children will love learning about their minds and this all-important organ. The Brain Book is an ideal introduction to the brain and nervous system. Perfect for budding young scientists, it is a great addition to any STEAM library. ...Show more
$19.99
AUD
Category: Sex Education | Series: The\Welcome Collection
An inclusive, frank and funny guide to navigating consent for tweens and teens of all genders, from the award-winning authors of Welcome To Your Period.    Adolescent health experts Dr Melissa Kang and Yumi Stynes have written the only guide you need to figuring out the rules of consent. Whether you're a curious 11 to 14-year-old, or the parent of someone with a bunch of questions, this book is reassuring, interesting, and full of the info you need! I'm ready for this book if: I'm curious about how consent works. I will get a haircut or visit the doctor on my own one day. I think I might kiss someone or have a relationship in the future (even if I'm not ready to yet). I don't know how to actually TALK about consent. It's hard to say no. I don't know when to say yes. I find consent confusing!     ...Show more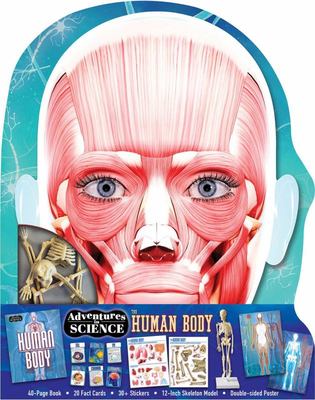 $46.99
AUD
Category: Body | Series: Adventures Ser.
Learn about the human body--from head to toe Take a trip inside the human body and discover the amazing systems that allow us to move, breathe, and speak. Adventures in Science: The Human Body is the perfect primer for learning about how the human body works. After reading the included book, children c an assemble their own 12-inch plastic skeleton, use the 30+ stickers to put the organs and bones in the proper places on the double-sided poster, and test their knowledge with the included 20 fact cards. ...Show more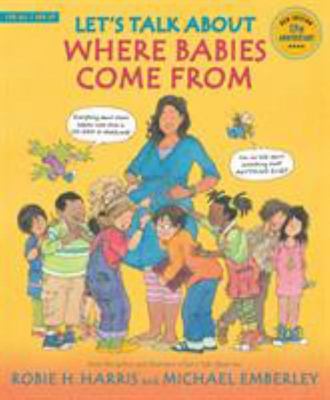 $24.99
AUD
Category: Sex Education
This clear, lively information book about sex and reproduction covers all the main areas: babies, reproduction, bodies, chromosomes, genes, growing up, love, health and lots more. As before, the information is imparted simply and reassuringly with humorous commentary from an inquisitive bird and a squea mish bee and very friendly full-colour cartoon-strip illustrations. Created by the author and illustrator of Let's Talk About Sex, this forthright and funny book has been newly updated for its fifteenth anniversary. ...Show more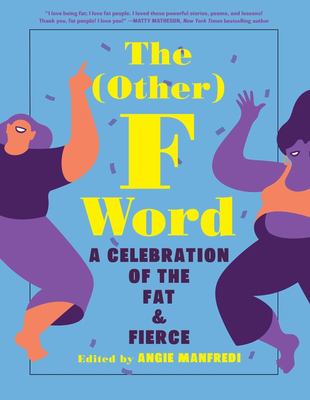 $19.99
AUD
Category: Body
The definitive collection of art, poetry, and prose, celebrating fat acceptance Chubby. Curvy. Fluffy. Plus-size. Thick. Fat. The time has come for fat people to tell their own stories. The (Other) F Word combines the voices of Renée Watson, Julie Murphy, Jes Baker, Samantha Irby, Bruce Sturgell, and m ore in a relatable and gift-worthy guide about body image and fat acceptance. This dazzling collection of art, poetry, essays, and fashion tips is meant for people of all sizes who desire to be seen and heard in a culture consumed by a narrow definition of beauty. By combining the talents of renowned fat YA and middle-grade authors, as well as fat influencers and creators, The (Other) F Word offers teen readers and activists of all ages a tool for navigating our world with confidence and courage. ...Show more
$17.99
AUD
Category: Sex Education
'A wonderfully useful book, told with wit and wisdom' - Adam Kay, best-selling author of THIS IS GOING TO HURT "Get up or you'll miss the best part of the day!" "You treat this place like a hotel." "Can you just put that phone down for one minute?!" After years of reliable performance, has something rec ently gone wrong with your parents? Do you find yourself stressed out, arguing about the most ridiculous things? Is it like you're processing the same world with entirely different brains? Do you and your parents want to fix things? There are hundreds of books for them about how to deal with you. Now, for the first time, doctor of brains and international bestselling author, Dean Burnett has written a book for YOU to understand just what on earth is going on. Like, just WHY are your parents: - Obsessed with tidiness - Not letting you get enough sleep - Just generally not getting anything that's important to you! But don't worry. These are very normal parent malfunctions, and by understanding the science behind where they're coming from, you'll know exactly how to troubleshoot conflict when it occurs (and even fix it before it does). You'll never be able to remove arguments completely. But imagine what you'd be capable of if you weren't wasting all that time and energy arguing about tidying your room. ...Show more
$14.99
AUD
Category: Body | Series: A\Ladybird Magic Windows Book Ser.
Change each Magic Window and watch the world transform... Magic Windows is the new novelty non-fiction series from Ladybird Books. Perfect for curious toddlers, this new series explores the wonderful transformations found in nature. Little ones will love to pull the sliding mechanism on each spread an d change what appears in each Magic Window. They will learn how their body moves, why food is so important and why we need to sleep at the end of the day. With Magic Windows: My Body, toddlers will not only learn more about the human body, they will interact and play too! The Magic Windows series: Introduces the world Boosts motor skills Recommended for children aged 2+ Also available in the Ladybird Magic Windows series: Weather ...Show more
$16.99
AUD
Category: Sex Education
 A funny and pertinent book about being lesbian, bisexual, gay, queer, transgender or just curious - for everybody, no matter their gender or sexualityFormer PSHCE teacher and acclaimed YA author Juno Dawson gives an uncensored look at what it's like to grow up as LGBT. Including testimonials from peopl e across the gender and sexual spectrums, this frank, funny, fully inclusive book explores everything anyone who ever dared to wonder wants to know - from sex to politics, how to pull, stereotypes, how to come-out and more. Spike Gerrell's hilarious illustrations combined with funny and factual text make this a must-read. ...Show more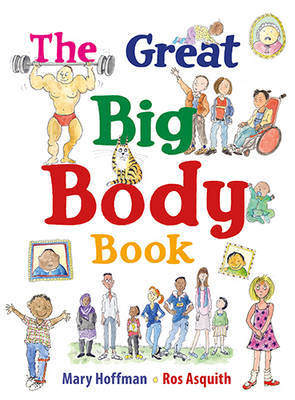 $27.99
AUD
Category: Body | Series: Great Big Books
The fourth book in this internationally best-selling series says that everybody needs some body! Our bodies come in all shapes and sizes and they change throughout our lives, from newborn babies and children through to teenagers, and maybe to mums and dads and grandparents. Find out about growing and le arning, big and small, keeping fit, breaks and bruises, the five senses, using our minds, how we are the same and how we are different - and lots more. There are all kinds of bodies in the world. What are YOU like? ...Show more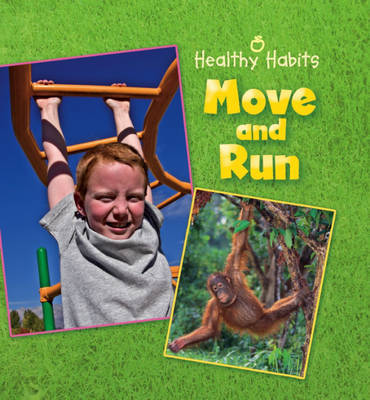 $5.00
AUD
$19.99
(74% off)
Category: Body | Series: Healthy Habits
'Healthy Habits: Move and Run' describes how animals use their bodies to move about in different ways. It highlights the importance of eating well and taking lots of exercise to keep our bodies strong and healthy. This book is part of a friendly series that helps young readers to explore the differences and similarities between us and the animal world and to learn some healthy habits along the way. Illustrated with stunning photographs and featuring tips and advice for healthy living, this series will engage as well as inform. ...Show more