$18.99
AUD
Category: Bleak
From the international phenomenon Angie Thomas comes a hard-hitting return to Garden Heights with the story of Maverick Carter, Starr's father, set seventeen years before the events of the award-winning The Hate U Give. The son of a drug king, seventeen-year-old Maverick Carter is negotiating life in G arden Heights as he balances school, slinging dope, and working two jobs while his dad is in prison. He's got it all under control – until, that is, Mav finds out he's a father. Suddenly he has a baby, Seven, who depends on him for everything. Loyalty, revenge and responsibility threaten to tear Mav apart, especially after the brutal murder of a loved one. So when Mav is offered the chance to go straight, it's an opportunity – in a world where he's expected to amount to nothing – to prove he's different and figure out for himself what it really means to be a man. ...Show more
$19.99
AUD
Category: #LoveOzYA
"This room holds secrets, and even if they are of the dark-frightening type, I love secrets more than anything else." When Lily Frost's parents move her from the only home and best friend she's ever known to a country town called Gideon, things are dire. Lily knows no one - but someone seems to know her . And that someone isn't exactly the welcoming type. Upon entering her new attic bedroom, Lily faints. Coming to, she's overcome by the whispers of secrets. Determined to find out why, Lily is thrown into the path of cute local boy Danny. He's not giving anything away, so it's up to Lily to make sense of the watery footprints on her floor and the cold air that constantly seeps into her bones. For Lily, life in this small town is about to get very interesting as she finds herself seeing things she thought belonged to the dead. ...Show more
$19.99
AUD
Category: #LoveOzYA
CBCA WINNER 2020:Book of the Year: Older Readers Sixteen-year-old Nate McKee is doing his best to be invisible. He's worried about a lot of things--how his dad treats Nance and his twin half-brothers; the hydro crop growing in his bedroom; the way his friend Merrick always drags him into fights. And he has never forgiven his mother for leaving. But none of it is his fight, right? He's just waiting for his time. Nate hangs out at YouthWorks, the local youth centre threatened with closure, and fills his notebooks with the things he can't say. But when some of his pages are stolen and his words are graffitied on the wall of the centre, Nate realises he has allies. He might be able to make a difference, change his life, and claim his future. Or can he? This is How We Change the Ending is a story that will have you on the edge of your seat, hoping Nate will find a way out, despite the odds. 'Vikki Wakefield is one of the most creative and daring authors writing for young adults today.' Danielle Binks 'When I finish a Vikki Wakefield novel I get a tiny ache in my heart because I'm already missing her gutsy characters.' Melina Marchetta 'Vikki Wakefield is one of Australia's best YA writers.' Cath Crowley ...Show more
$19.99
AUD
Category: #LoveOzYA
Seventeen-year-old Pru Palmer lives with her twin sisters, Grace and Blythe, and their father, Rick, on the outskirts of an isolated mining community. The Palmers are doomsday preppers. They have a bunker filled with non-perishable food and a year's worth of water. One day while Rick is at the mine, the power goes out. All communication is cut. No one knows why. It doesn't take long for everything to unravel. In town, supplies run out and people get desperate. The sisters decide to keep their bunker a secret. The world is different; the rules are different. Survival is everything, and family comes first.   ...Show more
$17.99
AUD
Category: Young Adult Fiction
Sixteen-year-old Starr Carter moves between two worlds: the poor neighbourhood where she lives and the fancy suburban prep school she attends. The uneasy balance between these worlds is shattered when Starr witnesses the fatal shooting of her childhood best friend Khalil at the hands of a police officer . Khalil was unarmed. Soon afterward, his death is a national headline. Some are calling him a thug, maybe even a drug dealer and a gangbanger. Protesters are taking to the streets in Khalil's name. Some cops and the local drug lord try to intimidate Starr and her family. What everyone wants to know is: what really went down that night? And the only person alive who can answer that is Starr. But what Starr does--or does not--say could upend her community. It could also endanger her life. The acclaimed, award-winning novel is now a motion picture starring Amandla Stenberg, Russell Hornsby, Regina Hall, Anthony Mackie, Issa Rae, and Common.   ...Show more
$19.95
AUD
Category: #LoveOzYA
If only we could all go back to the way it was before...Jake and Alex. Best mates. One terrible mistake. Two lives that will never be the same.Told in reverse, this powerful and gritty novel moves through the wreckage of a broken friendship, back to the moment when everything changed.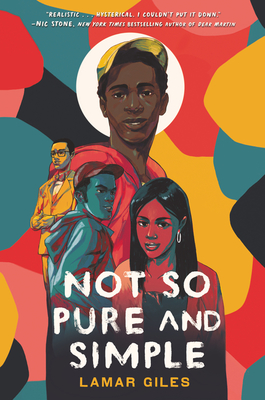 $19.99
AUD
Category: Bleak
Hysterical. I couldn't put it down." (Nic Stone) I laughed, I gasped, I church grunted through every chapter. (Tiffany D. Jackson) Heartfelt and hilarious on every page (Justin A. Reynolds)4 starred reviews * An Indie Next List Pick Two-time Edgar Award finalist Lamar Giles spotlights the consequences o f societal pressure, confronts toxic masculinity, and explores the complexity of what it means to be a "real man."Del has had a crush on Kiera Westing since kindergarten. And now, during their junior year, she's finally available. So when Kiera volunteers for an opportunity at their church, Del's right behind her. Though he quickly realizes he's inadvertently signed up for a Purity Pledge.His dad thinks his wires are crossed, and his best friend, Qwan, doesn't believe any girl is worth the long game. But Del's not about to lose his dream girl, and that's where fellow pledger Jameer comes in. He can put in the good word. In exchange, Del just has to get answers to the Pledgers' questions...about sex ed.With other boys circling Kiera like sharks, Del needs to make his move fast. But as he plots and plans, he neglects to ask the most important question: What does Kiera want? He can't think about that too much, though, because once he gets the girl, it'll all sort itself out. Right?With true-to-life characters and a straightforward handling of sex, including often ignored aspects of male sexuality, Giles's thoughtful, hilarious read offers a timely viewpoint on religion, toxic masculinity, and teen sexuality. (Publishers Weekly, An Anti-Racist Children's and YA Reading List)--Tracey Baptiste, author of The Jumbies. ...Show more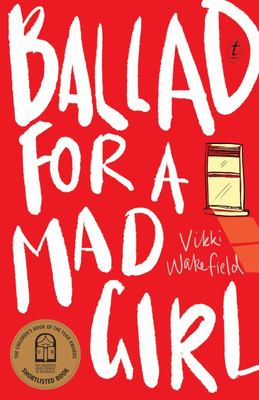 $19.99
AUD
Category: #LoveOzYA
Seventeen-year-old Grace experiences something she can't explain. Haunted by voices and visions, Grace is drawn into a 20-year-old mystery surrounding a missing girl, and the thin veil between this world and the next begins to slip.
$18.99
AUD
Category: Bleak
The 10th anniversary edition of the bestselling novel about love, loss and hope from the twice Carnegie Medal-winning Patrick Ness.Conor has the same dream every night, ever since his mother first fell ill, ever since she started the treatments that don't quite seem to be working. But tonight is differe nt. Tonight, when he wakes, there's a visitor at his window. It's ancient, elemental, a force of nature. And it wants the most dangerous thing of all from Conor. It wants the truth.Patrick Ness takes the final idea of the late, award-winning writer Siobhan Dowd and weaves an extraordinary and heartbreaking tale of mischief, healing and above all, the courage it takes to survive. Since publication, A Monster Calls has become an international bestseller and been made into a film starring Felicity Jones, Liam Neeson and Sigourney Weaver. ...Show more
$17.99
AUD
Category: Young Adult Fiction
A love story with a difference - an unforgettable tale of life, loss and making each day count in the NO. 1 BESTSELLING book of TIKTOK fame by Adam Silvera.On September 5th, a little after midnight, Death-Cast calls Mateo Torrez and Rufus Emeterio to give them some bad news: they're going to die today. Mateo and Rufus are total strangers, but, for different reasons, they're both looking to make a new friend on their End Day. The good news: there's an app for that. It's called the Last Friend, and through it, Rufus and Mateo are about to meet up for one last great adventure - to live a lifetime in a single day. Another beautiful, heartbreaking and life-affirming book from the brilliant Adam Silvera, author of More Happy Than Not, History Is All You Left Me, What If It's Us and the Infinity Cycle series. ...Show more
$14.99
AUD
Category: Young Adult Fiction
Now available in a gorgeous new look, this exquisite novel explores the bond between daughters and mothers, forgiveness, and the healing power of words. All the time Mum was away, Eleven long years, I saved up my hopes Like little pennies in a jar. Apple's mother disappeared years ago, leaving Apple w ith her nana and a lot of unanswered questions. But when she unexpectedly explodes back into Apple's life like a comet, homecoming is bittersweet. It's only when Apple meets someone more lost than she is that she begins to see things as they really are.This beautiful novel from multi-award-winning author Sarah Crossan explores family, friendship and reconciliation. It is a story about how messy, complicated and surprising love can be. ...Show more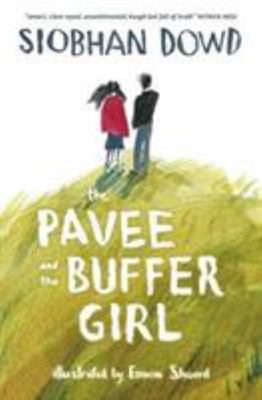 $14.99
AUD
Category: Teen Fiction - Interest Age Teen - Reading Age 8
A stunning new paperback edition of Dowd's moving story of prejudice and the traveller community, featuring powerful black and white illustrations from Kate Greenaway longlisted Emma Shoard.When Jim's family halt at Dundray, the town is an unfriendly place. He faces bullying, name-calling and a new scho ol to navigate without a word of reading. Then Jim meets Kit, who takes him under her wing and shows him how to survive. But everyday prejudice and mindless violence threaten to uproot all their lives. ...Show more