$35.00
AUD
Category: Biography
This is the follow-up to the much loved and hugely successful Stories for Boys Who Dare to be Different, the bestselling book that changed countless boys' lives around the world and gave them the confidence to be themselves. What have the footballer Kylian Mbappé, the philosopher Socrates and the singer Ed Sheeran all got in common? All three of them defied expectations - going against the grain and pursuing their dreams - despite a seemingly impossible barrage of obstacles and difficulties. Their stories are incredible, as are those of the tap-dancer Evan Ruggiero, the Pokémon creator Satoshi Tajiri, and the other inspirational boys who fill the pages of this extraordinary book. It's books like these that can make a huge difference to parents and their children's lives. In this day and age, any publication that shows how we can triumph in the face of adversity and prejudice deserves to be read over and over again. ...Show more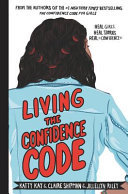 $24.99
AUD
Category: Rebel Women
New from the New York Times, USA Today, and Wall Street Journal bestselling authors of The Confidence Code for Girls The best way to understand confidence is to see it in action. That's why bestselling authors Katty Kay, Claire Shipman, and JillEllyn Riley have collected 30 true stories of real girls, p ursuing their passions, struggling and stumbling, but along the way figuring out how to build their own special brand of confidence. From Bali to Brazil, South Africa to Seattle, Australia to Afghanistan, these girls took risks, doubted themselves, and sometimes failed. But they also hung in there when things got hard. Along the way they discovered what matters to them: everything from protesting contaminated water to championing inclusive books to the accessibility of girls' basketball shoes, and so much more. Different goals, different stories, different personalities, all illustrating the multitude of ways to be confident in the world. Packed with photos, graphic novel strips, and engaging interviews, Living the Confidence Code proves that no matter who you are, or how old you are, nothing is out of reach when you decide to try. Join this growing global community of powerful girls and imagine--what would you like to do, once you tap into your confidence? How will you write your story? ...Show more
$14.99
AUD
Category: Biography | Series: Aussie Stem Stars Ser.
Age range 9 to 14 Aussie STEM Stars is an inspiring children's series that celebrates Australia's experts in Science, Technology, Engineering and Mathematics Gisela Kaplan's story contains several lifetimes, beginning in wartime Germany where she endured many challenges as a child that lead to a profoun d curiosity, care and compassion for all living beings. She is a leading voice in animal behaviour worldwide with a special expertise in birds. As well as caring for hundreds of birds in her back garden – from wedge-tailed eagles to tiny rosella chicks – her captivating scientific studies on Australian magpies, tawny frogmouths and other iconic species have uncovered incredible facts about their complicated lives that will delight and fascinate children and adults alike. Professor Kaplan is on a mission to spread the word about how intelligent and surprising birds are, before time runs out for many of them. ...Show more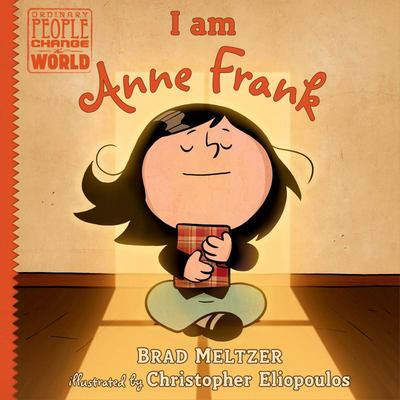 I Am Anne Frank
by Brad Meltzer; Christopher Eliopoulos (Illustrator)
$27.99
AUD
Category: Biography | Series: Ordinary People Change the World Ser.
This engaging biography series focuses on the traits that made our heroes great--the traits that kids can aspire to in order to live heroically themselves. Each book tells the story of an icon in a lively, conversational way that works well for the youngest nonfiction readers. At the back are an excelle nt timeline and photos. This volume features Anne Frank, whose courage and hope during a time of terror are still an inspiration for people around the world today. ...Show more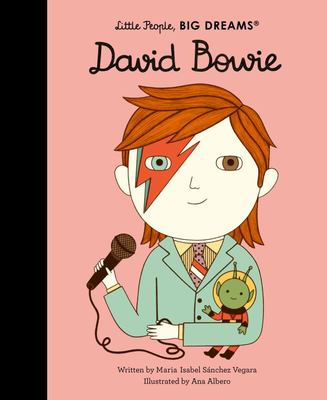 $19.99
AUD
Category: Biography | Series: Little People, Big Dreams
New in the critically acclaimed Little People, BIG DREAMS series, discover the life of David Bowie, the starman who dazzled audiences with his music. As a child, young David had a head full of songs and ideas. He was inspired by the pop and mod scenes in Britain to pick up the saxophone. After earning his stripes in some of the coolest bands in London, David splashed onto the solo scene. His songwriting talent and musical skill made him one of rock and roll's all-time greatest artists. This moving book features stylish and quirky illustrations and extra facts at the back, including a biographical timeline with historical photos and a detailed profile of the musician's life. Little People, BIG DREAMS is a bestselling series of books and educational games that explore the lives of outstanding people, from designers and artists to scientists and activists. All of them achieved incredible things, yet each began life as a child with a dream. This empowering series offers inspiring messages to children of all ages, in a range of formats. The board books are told in simple sentences, perfect for reading aloud to babies and toddlers. The hardback versions present expanded stories for beginning readers. Boxed gift sets allow you to collect a selection of the books by theme. Paper dolls, learning cards, matching games and other fun learning tools provide even more ways to make the lives of these role models accessible to children. Inspire the next generation of outstanding people who will change the world with Little People, BIG DREAMS! ...Show more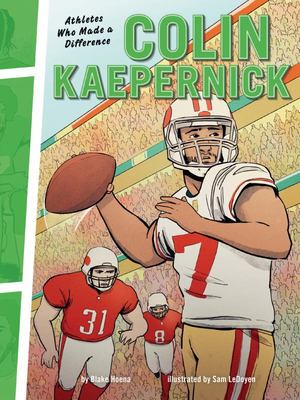 $16.99
AUD
Category: Everyday Life | Series: Athletes Who Made a Difference Ser.
This graphic biography shows readers the moments that have defined Colin Kaepernick's life as a quarterback and an activist. His talent and determination made him a college football success and brought him to the National Football League. As a quarterback for the San Francisco 49ers, he led his team to multiple playoffs and even competed in the Super Bowl. When outrage over violence against African Americans became a national movement, Kaepernick joined the protests. His decision cost him his career in football, but he gained a voice heard worldwide. ...Show more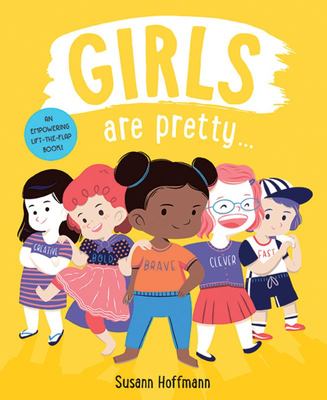 $16.99
AUD
Category: Biography
Girls are pretty ... BRAVE. Girls are pretty ... STRONG. Girls are pretty ... CLEVER.  Inclusive, uplifting and celebratory, Girls are Pretty challenges the value that is placed on beauty, and empowers girls to be whoever they want to be. 
$22.99
AUD
Category: Biography
From the New York Times bestselling author of I Dissent comes a biographical graphic novel about celebrated Supreme Court justice Ruth Bader Ginsburg. Supreme Court justice Ruth Bader Ginsburg is a modern feminist icon--a leader in the fight for equal treatment of girls and women in society and the wor kplace. She blazed trails to the peaks of the male-centric worlds of education and law, where women had rarely risen before. Ruth Bader Ginsburg has often said that true and lasting change in society and law is accomplished slowly, one step at a time. This is how she has evolved, too. Step by step, the shy little girl became a child who questioned unfairness, who became a student who persisted despite obstacles, who became an advocate who resisted injustice, who became a judge who revered the rule of law, who became...RBG. ...Show more
$35.00
AUD
Category: Biography
Do you think you know who first thought of the theory of evolution? Have you ever wondered who created the oldest library in the world? Is Joan of Arc is the only rebel girl who led an army that you've heard of? Then you need this stunningly illustrated treasure trove of iconic and hidden amazing Muslim heroes. You'll find people you might know, like Malala Yousafzai, Mo Farah and Muhammad Ali, as well as some you might not, such as: Hasan Ibn Al-Haytham: the first scientist to prove theories about how light travels, hundreds of years before Isaac Newton. Sultan Razia: a fearsome female ruler. G. Willow Wilson: the comic book artist who created the first ever Muslim Marvel character. Ibtihaj Muhammad: the Olympic and World Champion fencer and the first American to compete in the games wearing a hijab. Noor Inayaat Khan: the Indian Princess who became a British spy during WWII. There are so many more amazing Muslim men and women who have changed our world, from pirate queens to athletes, to warriors and mathematicians. Who will your next hero be? ...Show more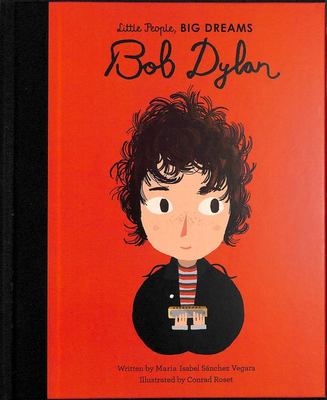 $19.99
AUD
Category: Biography | Series: Little People, Big Dreams
In this book from the critically acclaimed Little People, BIG DREAMS series, discover the inspiring story of this iconic singer-songwriter, poet, and artist. Bob Dylan was born in Duluth, Minnesota. As a teenager, he played in various bands and, over time, his interest in music deepened, with a particul ar passion for American folk music and blues. Dylan moved to New York City in 1961, where he began to perform poetry and music in clubs and cafés in Greenwich Village. There, he recorded a number of albums that made him one of the most influential musicians of history. This fascinating book features stylish and quirky illustrations and extra facts at the back, including a biographical timeline with historical photos and a detailed profile of the musician's life. Little People, BIG DREAMS is a best-selling series of books and educational games that explore the lives of outstanding people, from designers and artists to scientists and activists. All of them achieved incredible things, yet each began life as a child with a dream. This empowering series offers inspiring messages to children of all ages, in a range of formats. The board books are told in simple sentences, perfect for reading aloud to babies and toddlers. The hardcover versions present expanded stories for beginning readers. Boxed gift sets allow you to collect a selection of the books by theme. Paper dolls, learning cards, matching games, and other fun learning tools provide even more ways to make the lives of these role models accessible to children. Inspire the next generation of outstanding people who will change the world with Little People, BIG DREAMS!     ...Show more
$19.99
AUD
Category: Biography | Series: Little People, Big Dreams
In this international bestseller from the beloved Little People, BIG DREAMS series, discover the life of Audrey Hepburn, the iconic Hollywood movie star. Audrey Hepburn grew up in Arnhem in the Netherlands. After living through the hardships of World War Two, she moved to study ballet in London. She wen t on to star in plays and films, eventually becoming one of the most iconic actresses of all time. This moving book features stylish and quirky illustrations and extra facts at the back, including a biographical timeline with historical photos and a detailed profile of the actress's life.Little People, BIG DREAMS is a best-selling series of books and educational games that explore the lives of outstanding people, from designers and artists to scientists and activists. All of them achieved incredible things, yet each began life as a child with a dream. This empowering series offers inspiring messages to children of all ages, in a range of formats. The board books are told in simple sentences, perfect for reading aloud to babies and toddlers. The hardcover versions present expanded stories for beginning readers. Paper dolls, learning cards, matching games, and other fun learning tools provide even more ways to make the lives of these role models accessible to children. Inspire the next generation of outstanding people who will change the world with Little People, BIG DREAMS ...Show more