Every child can be a reader.
Barrington Stoke is a UK based publisher that seeks to break down barriers to reading.
There can be many reasons why a child doesn't develop good literacy skills first time round. Barrington Stoke's approach is designed by experts to combat these factors:
DYSLEXIA, which can make it hard to recognise and remember words and letters. Our font gives each letter a distinct shape and encourages the eye onwards. Our layout makes sure there's no crowding. Our paper minimises confusing show-through.
IRLEN SYNDROME, where words and letters can seem to 'jump around'. Our tinted pages reduce glare and visual stress, and can still be used with coloured overlays.
SHORT ATTENTION SPANS, HYPERACTIVITY AND SIMPLE RELUCTANCE can stop kids picking up a book. Our list includes lots of humour, sport and action themes, and we use fast-moving openings and cliffhangers to reel them in and keep them reading.
LOW SELF-ESTEEM can impact heavily on reading confidence. We match content and design appropriate to a reader's actual age with language at a younger level. Crucially, our authors are the mainstream bestsellers their peers are also reading.
EAL LEARNERS can find complex literary conventions confusing. We reduce these and pack our books with speech. Lots of titles have illustrations to help with understanding.
DID YOU KNOW ...
• that black text on white paper can hurt sensitive eyes, while off-white paper helps?
• that careful spacing between letters and lines can help new and struggling readers?
• that justified text can mean readers get lost on the page?
• that many young readers, parents and carers feel more confident about opening a book if it has clear, manageable chapters to give natural 'rest' breaks?
• that illustration can help to carry the story forward and help struggling readers if they lose their place?
• that research has shown boys prefer books of 100 pages or under?
MATCH THE RIGHT BOOK TO THE RIGHT CHILD
Check the level:
Reading Age (RA)
Interest Age (IA)
$12.99
AUD
Category: Adventure
The terrifying reality of illegal deforestation and the destruction of the rainforest is revealed in this powerful and gripping Amazonian adventureCarlos's mother works for IBAMA, Brazil's Environmental Authority. As head of a specially trained task force, her role is to protect the Amazon from the farm ers, loggers and miners who are illegally destroying the precious rainforest. It's a dangerous role and when she upsets some of these landgrabbers, they decide to teach her a lesson by kidnapping her son, Carlos. Taken deep into the Amazon, Carlos manages to escape his captors only to find himself trapped by the fast-moving fires.Will he be able to outrun the flames as the world around him burns down? ...Show more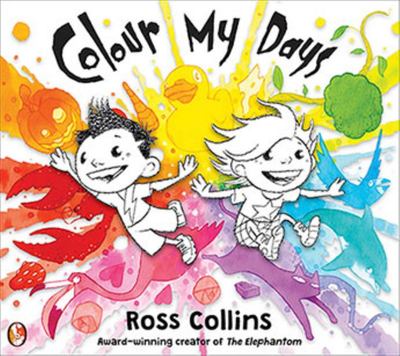 $12.99
AUD
Category: Picture Squirrel - Preschool & Family Reading 3+
Emmy and Jeff live in a black and white world. But suddenly, the week has started with a splash of yellow and each new day brings a new colour into Emmy and Jeff's lives. Join them as they explore all the colours in the rainbow!
$12.99
AUD
Category: Fantasy & Magic
Bestselling author Vashti Hardy transports us to a world like no other in a steampunk, fantasy adventure with family at its heart. For years Grace's family have been wardens of the Griffin map, using its teleport technology to help people and fight crime across the land of Moreland. At thirteen, Grace i s too young become a warden, but she longs to go on missions herself. After all, if her brother Bren can do it, why can't she? So when Grace finds herself alone with the map when a distress call comes in, she jumps at the chance to prove she's up to the task. But the map transports Grace to a remote village where nothing is quite as it seems. Has she landed right in the middle of a treacherous scheme? ...Show more
$12.99
AUD
Category: Little Gem - Early Readers age 5 to 8
Once there was a very fierce cat. Not just fierce: well fierce, totally, terrifyingly, stupendously fierce. Everyone was afraid of this cat. Her name was Dread and everyone dreaded Dread Cat. But then Dread Cat started to run out of luck catching mice. She hadn't caught any for ages. So she announced th at she was giving up chasing mice and promised to never again kill another mouse. The war was over. But was it really? ...Show more
$24.99
AUD
Category: Reference - Primary & Secondary | Series: Reference Ser.
A fresh new edition of this highly acclaimed and strong selling dictionary. This book allows students to use phonic attack to find both regular and irregular spellings. Students can look up a word as it sounds - if they are correct, they will find it in black, if they are wrong they will find it in red, with the correct spelling in black alongside. Designed for use from Key Stages 1 to 3, the School Spelling Dictionary is ideal for improving spelling and writing. ...Show more
$14.99
AUD
Category: Super Readable Young Adult - Interest Age 14+ | Series: The Truth of Things
Nicky and Kenny return in Pike as the brothers' fishing expedition takes a turn. Bacon Pond is famous for its monster-sized fish and Kenny is determined to catch one. And as usual, Nicky is dragged along for the ride. But when the boys glimpse what could be a body in the water - the body of a well-known local criminal who's just been announced missing - their choices spark off a chain of events that put their lives in danger. ...Show more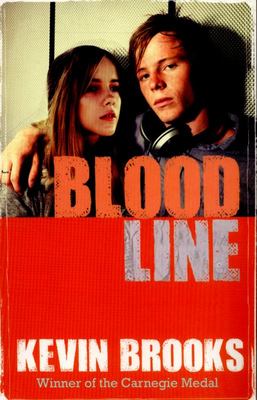 $14.99
AUD
Category: Super Readable Young Adult - Interest Age 14+ | Series: Teen Ser.
Finbar reckons today's visit to his dad is going to be like any other. Sit in silence. Watch TV. Eat some chips. The last thing he expects is for a girl to burst in to the house. A girl with a gun. And a bag full of cash. Who is she? What has she done? And will Finbar's life ever be the same again?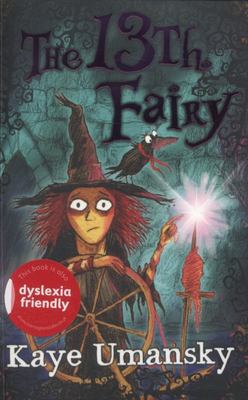 $12.99
AUD
Category: 8 to 12 Fiction - Interest Age 8 to 12 - Reading age 8
Grimbleshanks just wanted to be invited to the Royal Christening. All the other fairies had been invited. But not her - just because she didn't like pink or frills or dancing on her tip-toes. Well, she would show them ...with a curse! Sleeping Beauty as you've never read it before. Particularly suitable for struggling, reluctant and dyslexic readers aged 8+ ...Show more
$9.99
AUD
Category: Little Gem - Early Readers age 5 to 8
Mr. and Mrs. Twit are not nice people. What do the monkeys do? What does the bird do? Ladybird Readers is a graded reading series of traditional tales, popular characters, modern stories, and non-fiction, written for young learners of English as a foreign or second language. Recommended for children age d 4+, the eight levels of Readers and Activity Books follow the CEFR framework (Pre-A1 to A2+) and include language activities that help develop key skills and provide preparation for the Cambridge English- Young Learners (YLE) exams.This Level 1 Reader is Pre-A1 in the CEFR framework and supports YLE Starters exams. Short sentences contain a maximum of two clauses, using the present tense and some simple adjectives. ...Show more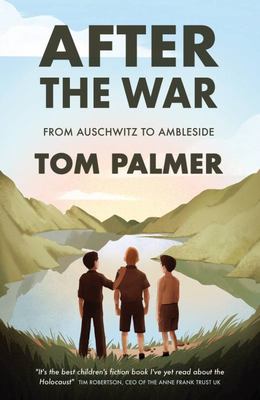 $12.99
AUD
Category: 8 to 12 Fiction - Interest Age 8 to 12 - Reading age 8
Master storyteller Tom Palmer returns with a deeply moving and beautifully told novel of friendship and belonging, inspired by the incredible true story of the Windermere Boys. Summer 1945. The Second World War is finally over and Yossi, Leo and Mordecai are among three hundred children who arrive in t he English Lake District. Having survived the horrors of the Nazi concentration camps, they've finally reached a place of safety and peace, where they can hopefully begin to recover. But Yossi is haunted by thoughts of his missing father and disturbed by terrible nightmares. As he waits desperately for news from home, he fears that Mordecai and Leo - the closest thing to family he has left - will move on without him. Will life by the beautiful Lake Windermere be enough to bring hope back into all their lives? CONKERS (Ages 7-12) Interest Age: 7-12 | Reading Age: At level The Conkers range offers a great step between Barrington Stoke's other dyslexia-friendly titles and more standard fiction. They are suitable for 7-10 year-olds with a longer word count of approx. 15,000 words. Conkers titles still use specially designed font, design-led layout, and are heavily illustrated, but they're printed on a more standard white paper. Featuring big name authors and illustrators, Conkers are fantastic books for reluctant readers and confident dyslexic readers. ...Show more