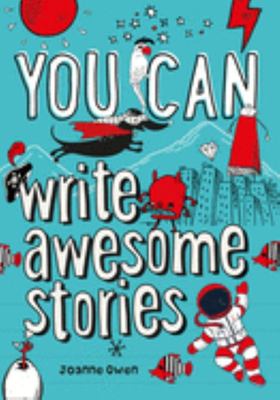 $22.99
AUD
Category: Writing | Series: You Can... Ser.
Get thinking, get scribbling and get inspired! Always wondered if you could be the next best-selling author? This book is what you need to get great at writing in no time at all. It's easy to understand and tells you exactly what you need to know step-by-step. * Easy-peasy tips on how to create charact ers, set the scene, and design the perfect ending * Space to write - make notes, keep track of what you have written and make the book your own * Packed with fun writing projects guaranteed to spark your imagination! Kids can try lots of brilliant stuff with the fun You Can series from Collins - write awesome stories, draw brilliant pictures, grow your own food, take amazing photos, have an outdoor adventure, save the planet - there's something for everyone! ...Show more
$24.99
AUD
Category: Reference - Primary & Secondary | Series: Reference Ser.
A fresh new edition of this highly acclaimed and strong selling dictionary. This book allows students to use phonic attack to find both regular and irregular spellings. Students can look up a word as it sounds - if they are correct, they will find it in black, if they are wrong they will find it in red, with the correct spelling in black alongside. Designed for use from Key Stages 1 to 3, the School Spelling Dictionary is ideal for improving spelling and writing. ...Show more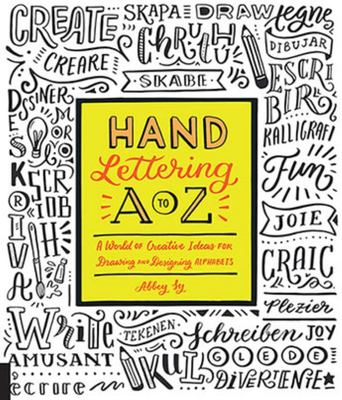 $27.99
AUD
Category: Drawing
Create an alphabet all your own with a helping hand from Hand Lettering A to Z and its team of international artists here to help you get started. Your hand lettering contains a little bit of you Hand lettering not only expresses what you have to say, but also demonstrates the creativity in your communi cations. In Hand Lettering A to Z, artist and author Abbey Sy has invited four international artists--Meg Hyland, Joao Neves, Tessa Go, and Lisa Lorek--to join her in designing all new alphabets for you to draw and use in many different languages. You don't have to be a trained artist to master the art of hand lettering. These alphabets are for every skill level, and will suits any taste. Do you want colorful script full of bombast? Maybe an austere black and white script? Whether you're going for classic or just plain fun, Hand Lettering A to Z has direction for you. So why wait to get creative? Grab some supplies and customize twenty-six letters of your own ...Show more
$19.99
AUD
Category: Drawing
Draw anything and everything in the cutest style ever!
$32.99
AUD
Category: Art
A gorgeously illustrated and engaging guide to the world of art. Immerse yourself in the amazing world of art in this beautiful book with text by Helena Hunt, stylishly illustrated by the inimitable print-maker James Brown. What is art, and how have we used it to express ourselves throughout history? From cave painting right up to pop art; the Renaissance to twentieth-century sculpture, discover the stories behind great movements, processes and artists – both the household names and the perhaps not-so-familiar. Covering thirty topics, including printing, pigment, ceramics and pattern and photography, as well as Impressionism, Romanticism and Surrealism, this is a thoughtful and easily digestible approach to a huge subject.   ...Show more
$24.99
AUD
Category: Writing | Series: Big Fat Notebook Ser.
Everything You Need To Ace English Language Arts In One Big Fat Notebook takes students from grammar to reading comprehension to writing with ease, including parts of speech, active and passive verbs, Greek and Latin roots and affixes; nuances in word meanings; textual analysis, authorship, structure, a nd other skills for reading fiction and nonfiction; and writing arguments, informative texts, and narratives.The Big Fat Notebook series is built on a simple and irresistible conceit -- borrowing the notes from the smartest kid in class. Each book in the series is the only book you need subjects taught from grades 7 to 9: Maths, Science, English, and World History. Inside the reader will find every subject's key concepts, easily digested and summarised: Critical ideas highlighted in marker colours. Definitions explained. Doodles that illuminate tricky concepts. Mnemonics for a memorable shortcut. And quizzes to recap it all. ...Show more
$16.99
AUD
Category: Art
Age range 3 to 6 No visit to an art gallery can rival this one! Tom visits a very special exhibition where each picture features a cat. One by one, the cats all leap out and follow him, until a very large, scary cat makes them rush back to the safety of their frames. But these aren't just any cats or an y pictures! Ruth Brown has created her own unique and amusing masterpieces in the style of twelve well known painters from around the world. Young children will enjoy discovering the pictures with Tom, watching the increasing number of cats following him around, and matching the cats with the pictures. 'Exceptional draughtsmanship makes all her books a feast...a book to lead readers to 13 painters from Mondrian to Munch and Kahlo to Klimt.' -- Sunday Times Culture Magazine 'Cleverly conceived and superbly executed.' -- Red Reading Hub ...Show more
$19.99
AUD
Category: Biography | Series: Little People, Big Dreams
In this international bestseller from the critically acclaimed Little People, BIG DREAMS series, discover the life of Frida Kahlo, the world-renowned painter. When Frida was a teenager, a terrible road accident changed her life forever. Unable to walk, she began painting from her bed. Her self-portraits , which show her pain and grief, but also her passion for life and instinct for survival, have made her one of the most famous artists of the twentieth century. This moving book features stylish and quirky illustrations and extra facts at the back, including a biographical timeline with historical photos and a detailed profile of the artists's life.Little People, BIG DREAMS is a best-selling series of books and educational games that explore the lives of outstanding people, from designers and artists to scientists and activists. All of them achieved incredible things, yet each began life as a child with a dream. This empowering series offers inspiring messages to children of all ages, in a range of formats. The board books are told in simple sentences, perfect for reading aloud to babies and toddlers. The hardcover versions present expanded stories for beginning readers. Paper dolls, learning cards, matching games, and other fun learning tools provide even more ways to make the lives of these role models accessible to children. Inspire the next generation of outstanding people who will change the world with Little People, BIG DREAMS ...Show more
$35.00
AUD
Category: Art
From the photographer behind Westography and Suburbia. The past doesn't disappear. It leaves its traces everywhere. - Christos Tsiolkas From West Brunswick to Reservoir, Fitzroy to Hadfield, Warren Kirk turns his keen eye upon the streets, buildings, and inhabitants of Melbourne's northern suburbs, wh ich are as iconic as they are rapidly changing. Both a tribute to the things we remember and a reminder to look anew at the world around us, the photos in Northside are a triumph of craft from an artist who invites us to really see. ...Show more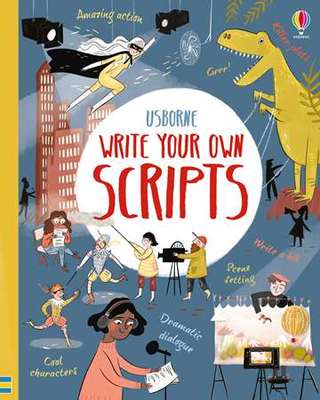 $19.99
AUD
Category: Writing | Series: Write Your Own
A write-in book filled with a wide range of script-writing activities, tips and advice. The book will inspire a new generation of scriptwriters and playwrights to write and perform their own shows. Simple exercises at the beginning introduce all the key concepts in imaginative ways. Later exercises prov ide the framework to put them together in complete scripts. A lively DIY aesthetic inspires the book. Children are encouraged to produce shows and films of their own work. The book will be a leaping-off point for lots of amazing shows and awesome imaginative play. Lively illustrations, writing prompts and story ideas will fire writers' imaginations. ...Show more
$19.99
AUD
Category: Comics, Graphic Novels and Manga
KidGlovz is a musical genius. His gift is so precious that he's kept under lock and key. But when a young thief helps him escape, Kid must embark on a perilous journey through which he will discover the terrifying nature of his talent, in a spellbinding graphic fable about friendship and freedom. For fa ns of The Invention of Hugo Cabret, this beautifully produced graphic novel is a rich and satisfying read. ...Show more
$27.99
AUD
Category: Writing
Do you ever think about the structure and arrangement of what you say and write? And why it's said and written like that and not some other how? Has anyone ever asked you to catch a red big ball? No. Because in English we would say 'big red ball'. Why is that? After the success of her bestselling The Au stralian Schoolkids' Guide to Debating and Public Speaking, Claire Duffy turns her hand to helping students write well. In this easy-to-use and fun guide to writing and grammar, children (aged 12+), their parents and teachers will learn all they need to know about the elements of grammar, punctuation, spelling and sentence construction. With practical tips and helpful step-by-step examples, this book will help students master everything from apostrophes to essay writing. ...Show more