$49.99
AUD
Category: Music
Discover more than 70 of the most famous ballet dances, from The Nutcrackerand Swan Laketo The Rite of Spring. Learn the stories behind renowned companies such as The Royal Ballet and the Bolshoi Ballet. Explore the lives and achievements of ballet dancers across the centuries, such as Margot Fonteyn, C arlos Acosta, and Darcey Bussell, and meet composers and choreographers, from Pyotr Ilyich Tchaikovsky to Matthew Bourne. From its origins at court and the first national ballet companies, to the contemporary scene and extraordinary venues that stage the production, this ballet book covers an impressive history of ballet and provides an invaluable overview of the subject. Filled with rarely seen photographs covering all the key figures, pieces, and performances, and compelling facts about each dance - the sources they draw from, their production history, and their reception over time - Ballet- The Definitive Illustrated Storyis an essential gift for all ballet enthusiasts. ...Show more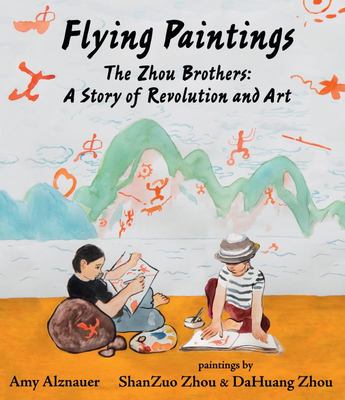 $29.99
AUD
Category: Art
The epic story of two Chinese brothers who became art-world legends, illustrated with stunning paintings by the artists themselves   First there was one Zhou brother, and then there were two. They lived in a bookstore with their grandmother, Po Po, whose stories of paintings that flew through the air and landed on mountain cliffs inspired them to create their own art. Amid the turbulence of China's Cultural Revolution in the 1970s, the Zhou Brothers began painting together on the same canvas. Today, ShanZuo and DaHuang Zhou are icons in the art world, renowned for working side by side on all their paintings and sculptures.   In this extraordinary biography, author Amy Alznauer joins with the Zhou Brothers to tell the story of their unique and often difficult childhood and their pursuit of a wild, impossible dream. The lyrical writing blends elements of legend, while the brothers' dramatic illustrations soar with vibrant colors and surreal imagery from ancient Chinese cliff paintings. An inspiration for young artists and dreamers of all kinds, this deeply felt collaboration explores how art can bring people together, as well as set them free. ...Show more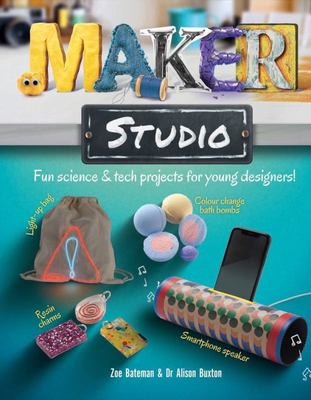 Maker Studio
by Dr. Alison Buxton; Zoe Bateman
$24.99
AUD
Category: Art
Each project comes with a short explanation of the science behind it, and every stage is heavily illustrated and photographed to ensure that following the instructions is simple for everyone.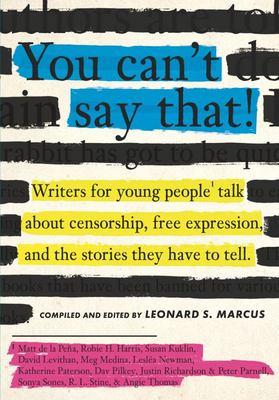 $34.99
AUD
Category: Writing
What happens when freedom of expression comes under threat? In frank and wide-ranging interviews, historian and critic Leonard S. Marcus probes the experience of thirteen leading authors of books for young people. A powerful photo essay on transgender teens is called anti-religious and anti-family. A me ticulously researched primer on sex education stirs up accusations of pornography and child abuse. Picture books about two mommies (or two penguin daddies) set off a hue and cry. Two hugely popular children's series run afoul of would-be censors, one for its scatological humor, the other because it's deemed too scary. Kids' books that touch on race, sex, LGBTQ matters, the occult, "coarse language," and more have found themselves under the scrutiny of those who challenge First Amendment rights. Tune in as thirteen top children's and young adult authors speak out about what it's like to have your work banned or challenged in America today. Prompted by Leonard S. Marcus's insightful questions, they discuss why their books have faced censorship--both blatant and "soft"--how the challenges have or haven't affected their writing, and why some people feel they have the right to deny access to books. In addition, Leonard S. Marcus puts First Amendment challenges in a historical context and takes a promising look at the vibrant support network that has risen up to protect and defend young people's rights. Authors interviewed include: Matt de la Pe aRobie H. HarrisSusan KuklinDavid LevithanMeg MedinaLesl a NewmanKatherine PatersonDav PilkeyJustin Richardson and Peter ParnellSonya SonesR. L. StineAngie Thomas. ...Show more
$21.99
AUD
Category: Dictionaries
A new edition of the Oxford Junior Illustrated Dictionary in paperback with additional entries and over 7000 words from across all school subjects to support the higher vocabulary expectations in the new curriculum. Entries are simple and clear, and include numbered meanings, word classes,inflections an d relevant child-friendly example sentences. Topic word lists help with key subject vocabulary and a new feature section provides support for tricky spellings, punctuation terms and activities to help children check and edit their writing. Easy-to-use and brightly illustrated, it isthe perfect dictionary for developing dictionary skills, boosting word power and building confidence. Also available in durable hardback format and an ideal companion to the new updated edition of the Oxford Junior Illustrated Thesaurus. Go online at www.oxfordschooldictionaries.com for theaccompanying free downloadable activities. ...Show more
$19.99
AUD
Category: Writing
Kapow! Boom! An awesome activity book for budding comic artists to imagine and draw their own comic strips. Simple step-by-step instructions, with lots of handy tips and hints, show children how to create graphic stories using all the devices employed in 'real' comics.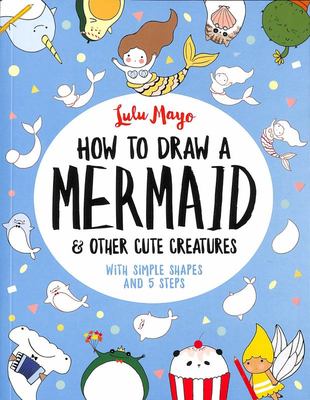 $14.99
AUD
Category: Drawing
From a magical mermicorn and a friendly narwhal to a puppy cupid and a panda cupcake, these cute creations are loads of fun to draw. The book demonstrates how to create quirky kawaii-style characters in an easy, step-by-step way that will also have readers coming up with their own cute characters in no time. Using simple shapes, illustrator Lulu Mayo explains how to draw each mythical, magical or just plain marvellous creature. Her 30 imaginative creations are sure to keep budding artists entertained and inspired to dream up their very own weird and wonderful characters. ...Show more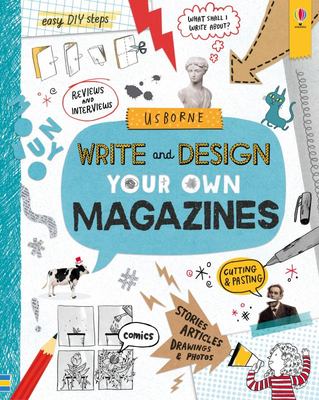 $19.99
AUD
Category: Writing | Series: Write Your Own
A new addition to Usborne's popular Write your own series, this book explains how to make homemade magazines or 'zines' from scratch. With step-by-step instructions and tips on everything from making comics or writing advice columns to printing magazines and finding readers.
$19.99
AUD
Category: Writing | Series: Write Your Own
Whether you want to dash off a limerick, ponder a sonnet or plot an epic poem, this write-in activity book is here to help. Each page is bursting with tips and inspiration for writing all kinds of poems - and inventing brand new styles too. With links to websites where you can listen to the poems in thi s book, and find more helpful writing tips. A write-in book filled with a wide range of poetry writing activities, tips and advice to inspire a new generation of young poets. Aims to make poetry accessible and exciting for beginners ...Show more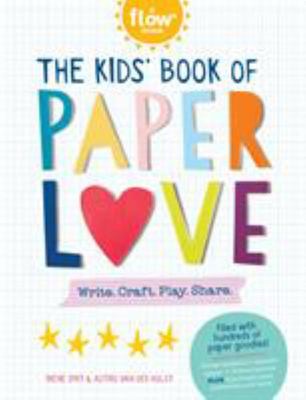 The Kids' Book of Paper Love
by Editors of Flow Magazine Staff; Irene Smit; Astrid van der Hulst
$29.99
AUD
Category: Art | Series: Flow Ser.
A surprise on every page Brimming from cover to cover with projects and other paper surprises, The Kids' Book of Paper Love, from the bestselling editors of Flow magazine and books, is a bounty of a book that begs to be folded, cut up, collaged, doodled on, and shared. Loop paper strips into a paper chain. Snip out bookmarks. Fold a paper house. Make photo booth props--a silly mustache, a crown--to pose with friends. Bind up a DIY storybook and use it to sketch out adventures and dreams. Construct a paper flower bouquet, a paper terrarium, a fortune-teller with prompts like Lend someone a book and tell them why you recommend it. Plus there are Flow's signature paper goodies, including a foldout paper banner, postcards, glitter stickers, a paper doll, a two-sided poster, and so much more. It's a pure hands-on treat. Every page is an activity Includes: Decorative cutouts Cards for friends A DIY storybook Stamp stickers Photo booth props ...and more ...Show more
$19.99
AUD
Category: Drawing
From drawing and painting to collaging and printing, this book includes all kinds of art activities to engage budding artists and animal-lovers. Get creative as you blow-paint your own strange creatures, make handprint animals, or use paper and fingerprints to make greyhounds, giraffes, and tigers.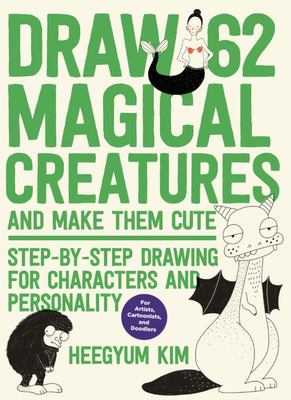 $29.99
AUD
Category: Drawing | Series: Draw 62 Ser.
Build your drawing and character design skills while following the step-by-step instructions of Draw 62 Magical Creatures and Make Them Cute. Beloved illustrator and Instagrammer Heegyum Kim takes you on a magical journey to expand your character-building skills as she shows you how to draw each creatu re, from simple shapes to identifying marks, and then shares several other options for varying your design. You might change the view, the character's posture, their features, or their expression. Grab your pen and use the open spaces throughout the book to create your own fantastic variations of each one. Whether it's a gremlin, a gargoyle, a hobgoblin, or unicorn--you will be inspired by the fascinating characters of this collection. Fresh, modern, and unexpected, you won't find a more enjoyable way to practice your illustration and expand your imagination. ...Show more