$29.99
AUD
Category: Art
Explore your creative side as you discover the artist that lies within. Each of the fun activities included in this book will teach you about a different area of art and design. Learn about the history and theory of art, before getting your hands dirty while creating your very own masterpieces. With m ore than 30 activities designed to encourage and stimulate even the most reluctant artist, How to be an Artist gets the creative juices flowing. From mark making to woodwork, and photography to sculpture, there's a project for every art-aficionado to get stuck into. Famous artist pages teach children about the pioneers of artistic movements, such as Albrecht Durer, Frida Kahlo, and Yayoi Kusama. From the basics, such as composition and perspective, to the trickier techniques of illusion and paper engineering, this art activity book for kids has it all. ...Show more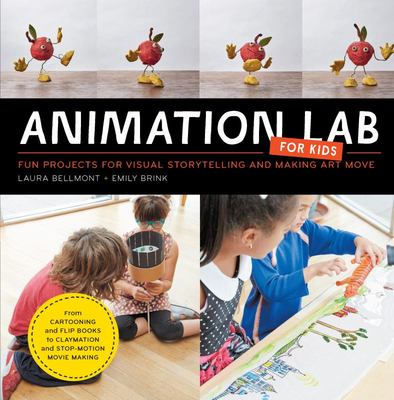 $29.99
AUD
Category: Art | Series: Lab Ser.
Introduce kids to stop-motion animation and animated filmmaking. Animation is everywhere--from movies and TV to apps and video games--and today's tech-savvy kids know all about it. With the accessibility and ease of use of cameras and video-editing software, people of all ages are learning how to make stop-motion animation. In Animation Lab for Kids, artists, teachers, and authors Laura Bellmont and Emily Brink present exciting, fun, hands-on projects that teach kids a range of animation techniques. From the classic zoetrope, flip book, and cel methods (which don't require any devices or technology) to different methods of shooting, the lessons require no previous experience for either child or adult. Experimenting with a variety of art materials (drawing, clay, and paper cut-outs), young animators will learn to plan a film through writing, storyboarding, and creating sets. The book also features helpful and informative sidebars on the history of the early animation techniques as well as the inspiring work of some of today's innovative and influential animators, including Kirsten Lepore, Emily Collins, Hayley Morris, and PES. The authors are co-founders and lead teachers of The Good School, an arts-education school that cultivates and combines traditional art-making skills and the technologies involved in stop-motion animation filmmaking. They teach animation techniques at camps, schools, and events, including the New York International Children's Film Festival. ...Show more
$12.50
AUD
$49.99
(74% off)
Category: Writing
This is the book for everyone who loves modern Gothic and wants to know where the vampires, ghouls, haunted houses and zombies all began. It takes each element of the Gothic, from the settings of castles and forests to the werewolves and ghosts who infest them, and uses extracts from the original classi cs as illustrations - and to encourage readers to go on and explore these wonderful works. It is an ideal primer for those studying the Gothic in Key Stages 3 or 4 or A-level: but it is also to be read for the sheer enjoyment. Editor Richard Bayne has included a dozen complete Gothic stories - some familiar, some found mouldering in the crypts - so forming an anthology of some of the best chilling tales of all time. To complete the fun, the Guide is illustrated by award-winning graphic novelist Richard Sala. Enter if you dare.......! ...Show more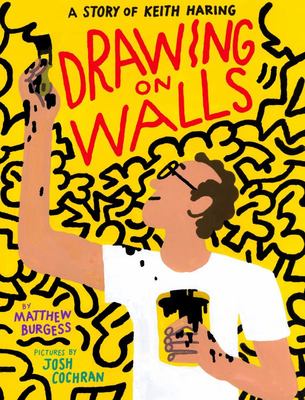 $34.99
AUD
Category: Art
I would love to be a teacher because I love children and I think that not enough people respect children or understand how important they are. I have done many projects with children of all ages. --Keith Haring From Matthew Burgess, the much-acclaimed author of Enormous Smallness, comes Drawing on Walls : A Story of Keith Haring. Often seen drawing in white chalk on the matte black paper of unused advertising space in the subway, Haring's iconic pop art and graffiti-like style transformed the New York City underground in the 1980s. A member of the LGBTQ community, Haring died tragically at the age of thirty-one from AIDS-related complications. Illustrated in paint by Josh Cochran, himself a specialist in bright, dense, conceptual drawings, this honest, celebratory book honors Haring's life and art, along with his very special connection with kids.   ...Show more

$16.95
AUD
Category: Art
A colourful snail asks you to help him look for his favourite painting. Follow his silver trail through a selection of famous modern paintings by an exciting range of modern artists including Pollock, Rothko, Mondrian, Dali, Picasso and Matisse in search of a piece of art that represents him. Paintings reproduced in the book: Pablo Picasso, Maya in a Sailor Suit, 1938, MOMA. Barnett Newman, Abraham, 1949, MOMA. Jackson Pollock, Number 20, 1949, Private Collection/James Goodman Gallery, New York. Mark Rothko, White Centre, 1950, Private Collection. Salvador Dali, The Persistence of Memory, 1931, MOMA. Ben Nicholson, 1940-42 (two forms), Southampton City Art Gallery, Hampshire. Henri Matisse, The Snail, 1953, Tate Modern. Henri Matisse, Goldfish (Red Fish), 1911, Pushkin Museum of Fine Art, Moscow. ...Show more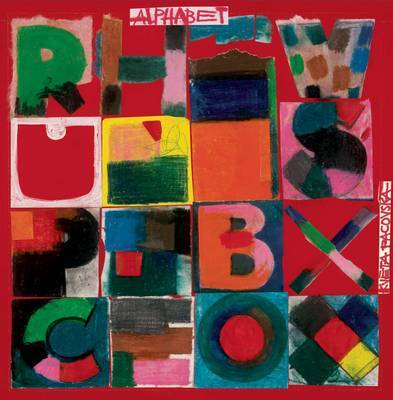 Alphabet
by Kvita Pacovska
$7.50
AUD
$29.99
(74% off)
Category: Art
Alphabet is by the internationally acclaimed award-winning artist, Kvita Pacovska. With a rich concoction of textures, reflections, windows and pop-ups, Pacovska takes the art of the picture book to new levels, absorbing readers of all ages into a playful and imaginative new world.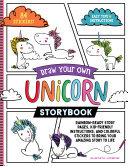 $24.99
AUD
Category: Drawing
A creative activity book for kids that allows them to write and draw their own unicorn story, then decorate it with stickers! Complete with instructions on how to craft a great story and ideas to get started, this book makes it easy for kids to write their own book.
Songs
by Don Walker
$32.99
AUD
Category: Music
Don Walker is widely considered one of Australia's greatest songwriters. For over forty years - from Cold Chisel and Tex, Don & Charlie to his solo work - he has written songs that capture what it is to be Australian. Collected here, for the first time, are lyrics from his extensive career- from 'K he Sanh' to 'Flame Trees', 'Cheap Wine' to 'Harry Was a Bad Bugger', Walker's words are poetic, moving and incisive. These words live on the page, with or without the memory of music. Interspersed with autobiographical sketches and anecdotes, Songs is a must-have for fans of Walker's brilliant, razor-sharp storytelling. ...Show more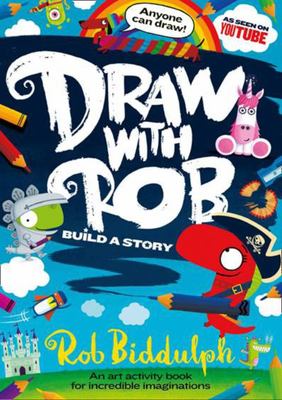 $14.99
AUD
Category: Drawing
Once upon a time... The internet phenomenon #DrawWithRob is now an incredible activity book for you to draw with Rob at home - filled with drawing and story time fun! As seen everywhere on YouTube, Facebook, TikTok, TV, and more, from the creative genius and bestselling author Rob Biddulph! At home and wondering what to do? Looking for storytelling and drawing fun? Pick up your pencils and join thousands of children around the world and #DrawWithRob - story time has never been so much fun! The first DRAW WITH ROB activity book went to Number One in the charts and was named 'Book of the Year' at the 2020 Sainsbury's Children's Book Awards! Now every family can share this spectacularly story-filled new art activity book. Join Rob and learn to draw your favourite storybook characters - from unicorns to dragons and from knights to monsters, this perfect present is packed with arts, crafts and festive fun. The bestselling and award-winning author/illustrator Rob Biddulph is the genius behind the phenomenal, viral sensation that is DRAW WITH ROB and the accompanying activity book, and now the sensational DRAW WITH ROB: STORY TIME - bringing joy to families everywhere with his easy to follow instructions and warm-hearted humour. So whether you're in home education, home-schooling, learning to draw or just having fun, let Rob show you that anyone can learn to #DrawWithRob! *WITH PERFORATED PAGES SO YOU CAN EASILY TEAR OUT AND DISPLAY YOUR ART!* Rob's original hit videos are also available at www.robbiddulph.com, and on Facebook, YouTube, TikTok, and Instagram, with Rob appearing on TV to talk about them too. Perfect stay-at-home fun for boys, girls, and everyone aged three to one hundred and three, and a wonderful introduction to Rob Biddulph's bestselling picture book range - including the Waterstones Children's Book Prize-winning Blown Away, Odd Dog Out, and many more! Available in all good bookstores and online retailers, and perfect for children who are learning to read - or just love to! ...Show more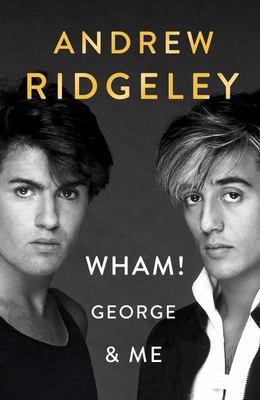 $29.99
AUD
Category: Music
Wham! were the band that never underestimated the power of pop, nor the healing powers it possessed. In 1981, what started out as a boyhood friendship, catapulted two suburban adolescents to worldwide pop domination, becoming icons of their era. While Andrew Ridgeley may have appeared to have stood in G eorge Michael's shadow, he always stood at the heart of the band. Until now, Andrew has kept private the special memories of life as a pop sensation. In this tender retelling of life as one half of the iconic duo, Andrew reveals the truth behind the triumphs, heartbreaks and of course, the fierce friendship with George that endured it all. ...Show more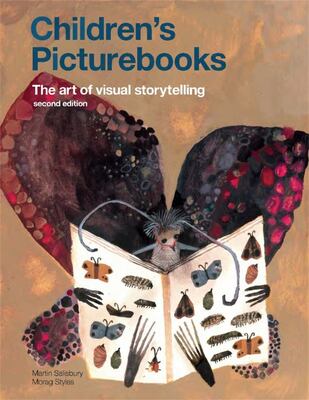 $59.99
AUD
Category: Art
Children's picturebooks are the very first books we encounter and play a major role in introducing us to both art and language. But what does it take to create a successful picturebook for children? This revised edition of a bestselling title carries invaluable insight into a highly productive, dynamic sector of the publishing world. Featuring interviews with leading illustrators and publishers from across the world, it remains essential reading for students and aspiring children's bookillustrators and writers. ...Show more