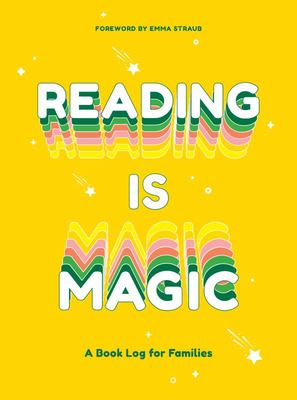 $29.99
AUD
Category: Writing
A family keepsake journal for parents and children to record the magic of reading together   Reading Is Magic is a guided journal in which families can capture that magical period when parents and children read together. It begins with a foreword by bestselling author and independent bookstore owner E mma Straub and contains recommended reading lists, entry pages for logging each book as you read it, and superlative pages for noting a child's favorite authors, illustrators, and characters. There are also entry pages where parents can reminisce about their own childhood reading memories. A wonderful gift to give at a baby shower or for any special occasion (along with a few books, of course ), Reading Is Magic is a unique way for parents to record memories with their children. ...Show more
$27.99
AUD
Category: Writing
You don't need to be an adult to break news and change the world. You can start your career as a young reporter right now. In Kid Reporter you'll learn how to: * research, investigate and interview * write, produce, photograph and record * fact-check and edit * start a school newspaper, create a TV-styl e news show, or a current affairs website or podcast. Kid Reporter will also help you navigate the daily deluge of media, information and 'fake news' and grasp the tools to become a responsible creator yourself. Packed with inspiring stories from young people who've already started their reporting careers, and tips from some of Australia's and the world's leading journalism experts, this fun, easy-to-use guide gives kids the scoop on how to become a junior journalist. ...Show more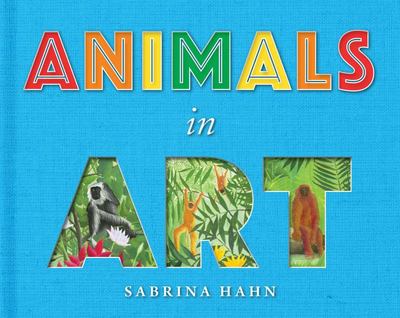 $29.99
AUD
Category: Art | Series: Sabrina Hahn's Art and Concepts for Kids Ser.
Age range 3 to 6A new addition to the series that Serena Williams calls 'a fun way to inspire children's imagination and creativity!'Learn the alphabet through animals and fine art! Spark your child's creativity and curiosity with this delightfully curated alphabet book featuring some of the world's mos t popular animals and iconic paintings. In this collection, your child will discover artwork by Vincent van Gogh, Winslow Homer, Clara Peeters, and many others. Learn about butterflies in Odilon Redon's Butterflies, purr like kittens while examining Henriette Ronner-Knip's The Cat at Play, and discuss the colours used in Franz Marc's Blue Horse I. With a fun rhyming scheme and large, colourful text, Animals in Art will inspire your budding art lovers as they learn the about the alphabet, animals, and new words by finding objects in paintings. Then, as your child grows, you can read the playful poems aloud together and answer the interactive questions that accompany each painting. ...Show more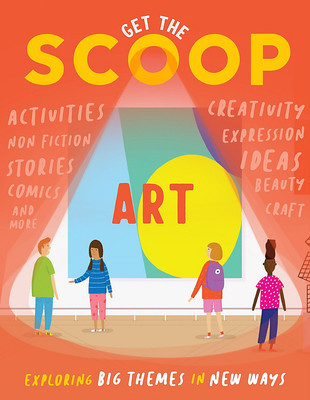 $16.99
AUD
Category: Art
Get the Scoop shines a light on big themes in a fresh and fun new way. Featuring a unique blend of factual articles with creative stories, comics and activities, Get the Scoop is a perfect introduction to big topics for curious kids.Get the Scoop: Art reminds us that art is everywhere. This book introdu ces key art movements while expanding our idea of what art can be, from selfies to graffiti and even nature. Articles and stories remind us of the power of art to make our lives better, while activities help us to find our inner artist. ...Show more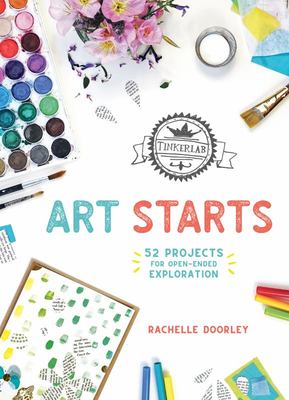 $34.99
AUD
Category: Parenting
Get inspired with hands-on creative prompts for children ages 3-8 featuring simple materials you can find at home from an experienced art teacher.   Open-ended art prompts that give children opportunities to think creatively rather than follow directions are essential to raising learners who are comfo rtable with the unknown and eager to tackle it with problem solving skills, self-efficacy, and critical thinking.   From drawing, painting, and paper cutting to making three-dimensional art with clay and recycled materials, these 52 fun and engaging ideas for creative art play use everyday household materials to get kids engaged in their own explorations. These activities are led primarily by the environment. The set up itself is the teacher and will encourage children to think of creative ways to use the provided materials. With foundational information at the start of the book, parents will understand the power of art prompts to foster children's creativity and will be given a variety of ideas for creating a makering space and encouraging self-directed play. ...Show more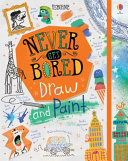 $19.99
AUD
Category: Drawing | Series: Never Get Bored
An imaginative compendium of drawing and painting ideas to delight all readers and dispel boredom forever. Discover how to doodle a sloth, turn pencil shavings into pictures and draw in ways you never imagined. Then try printing, spattering paints and painting with dots. There are ideas for portraits, p atterns, optical illusions and more, so you'll soon have enough artworks for your own exhibition -- and this book will show you how to stage one too. Suitable for all artistic abilities, with carefully-written steps and cleverly-designed illustrations that are easy to follow. With tricks and tips to impress, drawing games to entertain and patterns and doodles to calm busy minds. ...Show more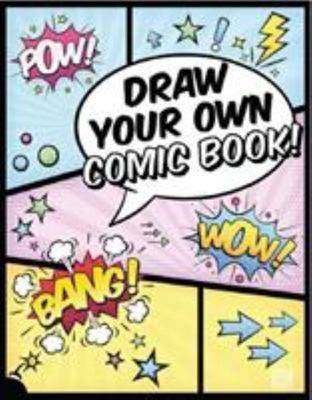 $21.95
AUD
Category: Writing
Draw Your Own Comic Book! is full of blank squares and speech bubbles of different sizes, waiting for you to release your imagination and create your own fun and exciting stories. Draw and colour your squares to give your stories life. You can fill the hundred pages with on long, continuous series or ma ny short action-packed strips. This is the perfect source of inspiration for creative children and young people with their heads full of ideas. What are you waiting for? Get your markers and create your own cartoon! ...Show more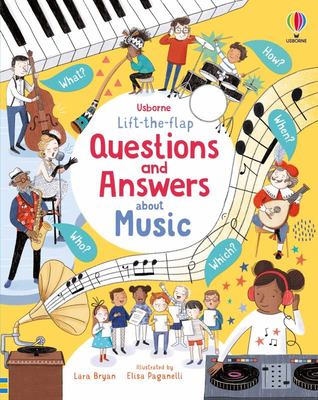 $19.99
AUD
Category: Music | Series: Lift the Flap Questions and Answers
The Lift-the-flap Questions and Answers series from Usborne tackles a huge range of diverse topics from dinosaurs to plastic in an exciting interactive format and with irresistible style. In this book you'll take a tour through the many styles of music, musical instruments, the process of learning an in strument, accompanied by the sort of questions that intrigue children and that adults often find difficult to answer simply, such as 'How do you write a song?', 'How do drummers know what to play?', 'How do I dance to music?' and crucially, 'How long before I'm good?' which, in the context of learning the violin, is a very pertinent question... ...Show more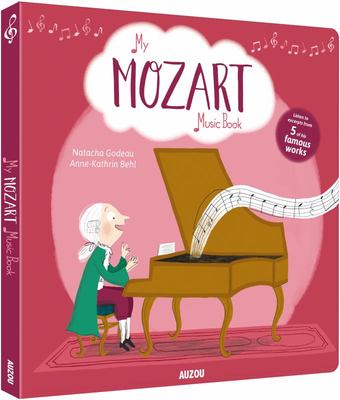 $24.99
AUD
Category: Music
Mozart was one of the greatest musicians of all time. This book retells his story through five of his best-known masterpieces. Children will press a button on each page to get over twenty seconds of listening time per excerpt! Contents: Bastien and Bastienne Turkish March A Little Night Music Symphony no40 The Magic Flute ...Show more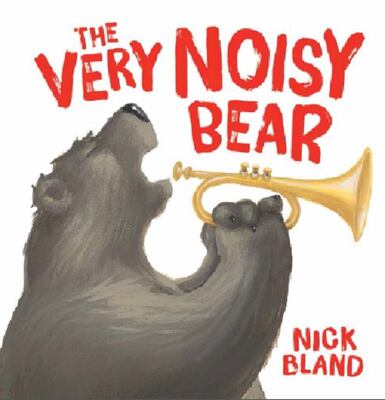 $17.99
AUD
Category: Picture Books | Series: Cranky Bear
The bestselling Cranky Bear series is now available in reader format!  Music has caught the ears of one very sleepy Bear. Bear's friends Moose, Zebra, Lion and Sheep have formed a band, and since Bear is already awake, they invite him to join. But first they'll have to find him just the right instrumen t to playsomething to play. He tries the drums, the guitar and the trumpet. But it's when he tries the microphone and it seems Bear has found just the right instrument. to play. ...Show more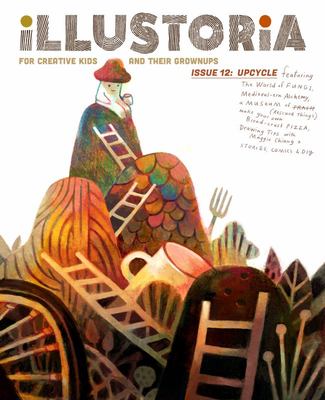 $27.99
AUD
Category: Art | Series: Illustoria Magazine Ser.
Explore the wide world of creative re-use Meet artists who transform found objects into visual delights, and visit the Museum of Trash--curated rubbish collected by a sanitation worker. Learn about fungi, nature's original 'upcyclers', and raid your kitchen for materials that can be used to mix your own watercolors. Interactive pages, scattered throughout, invite readers to 'upcycle' this magazine by getting involved. Join in the joke-telling, book reviewing and playlist-making. Activities, games and DIY projects also revolve around this eco-friendly theme. Illustoria is a print magazine for creative kids & their grownups. We celebrate visual storytelling, makers and DIY culture through stories, art, comics, interviews, crafts and activities. Our high-quality, tri-annual publication is geared toward readers ages 6-12 and the young at heart.   Illustoria is the official publication of the International Alliance of Youth Writing Centers, publishing writing and art by young people alongside accomplished professionals. Praise for Illustoria Magazine   "This is the kind of magazine you keep on your bookshelves with your favorite books."- Cece Bell, author of El Deafo   "It's a rewarding offering that I hope sticks around for many years down the line."- Julie Danielson, Kirkus Reviews, blogger of Seven Impossible Things Before Breakfast   "(A) visually exciting magazine with a DIY attitude . . . offer(s) plentiful opportunities for engagement, while the quality artwork and inventive layouts are sure to inspire imaginative responses." -School Library Journal   "Cover to cover, its content and aesthetics are smart, modern and engaging. Illustoria is a magazine I would've loved to have growing up."- Michelle Sterling, Avery & Augustine ...Show more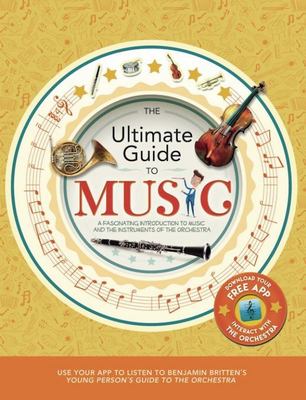 $19.99
AUD
Category: Music
Meet the great composers, discover how classical music has changed over the centuries, read about the evolution of modern music and recording technology and then take an in-depth look at the key instruments of the orchestra. You can also listen to what you've learnt by downloading your free app. Book ja cket. ...Show more