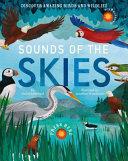 $29.99
AUD
Category: Sound Books | Series: Sounds Of
Discover a world of fascinating wildlife facts and hear the most amazing birds on the planet!  This stunningly illustrated book features the mighty bald eagle calling from the sky, an ostrich booming in the Serengeti, and a nightingale chirping in the mountain trees.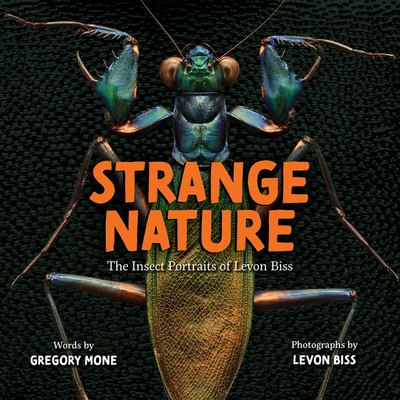 $24.99
AUD
Category: Minibeasts
A highly original collection of photographs that unlocks the hidden beauty of the insect world-now adapted for young readers! Adapted from the adult title Microsculpture, this book for young readers is a unique photographic study of insects in mind-blowing magnification that celebrates the wonders of na ture and science. Levon Biss's photographs capture in breathtaking detail the beauty of the insect world and are printed in large-scale formats to provide an unforgettable viewing experience. ...Show more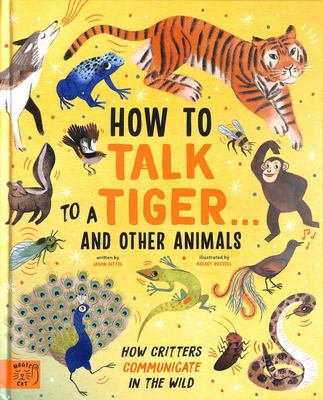 $34.99
AUD
Category: Animals
View more details of this book at www.walkerbooks.com.au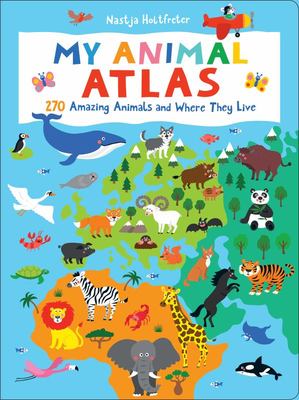 $19.99
AUD
Category: Animals
In this colourful board book, every page is bursting with interesting animals and tons of things to discover! Curious readers will love meeting Felix the mouse and his bright red airplane, who not only acts as their tour guide but also loves to hide himself in every scene. Tots will spend endless time p laying seek-and-find with the sneaky Felix. For the nonreader, Felix has taken photographs of some of his favourite animals and has shared them on every page so kids can match the "photographs" with the animals on the maps, and beginning readers will enjoy learning about each continent and reading the names of 270 animals, easily labeled on every page. Structured around continents, this is the perfect first animal atlas for children, taking readers on a trip around the world to visit Europe, Africa, Asia, North America, South America, and Australia while discovering tons of extraordinary animals, from elephants, flamingos, and cows to lesser-known species like moles, tarsiers, and axolotls. This animal atlas is chock-full of vibrant illustrations that introduce maps and 270 animals in their habitat to young children and beginning readers. On-page activities keep kids engaged throughout the book.  ...Show more
$29.99
AUD
Category: Animals
All the most fascinating and astonishing facts about animal reproduction, from seduction methods and anatomy to family life and animal babies, in a compendium for the whole family. Bats give birth upside down. Swifts can mate while plummeting through the air. Scorpions attract their partners with a roma ntic dance. Male humpback whales sing together for days to bring females from many miles away. Dolphin babies come out tail first. Do Animals Fall in Love? is a compendium of all the weird and wonderful ways the animal kingdom reproduces. Wittily illustrated and frankly told, it covers courting rituals both elaborate and devious, extraordinary physiology, cleverly planned pregnancies, the most devoted fathers and the sweetest animal babies on Earth. ...Show more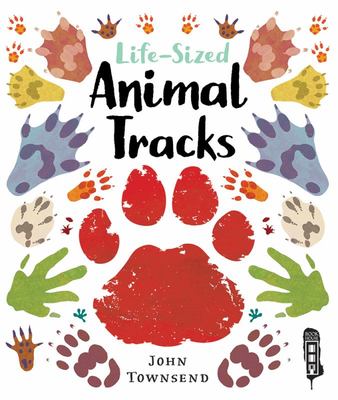 $27.99
AUD
Category: Animals | Series: Life-Sized Ser.
Life-Sized Animal Tracks is an interactive nature guide that will open your eyes to the richness and diversity of the animal kingdom! Features life-sized representations of the tracks left by different animal species. Includes bite-sized facts about each species Maps indicate where each animal species l ive globally Graphics compare the size of each species to humansAustralian Curriculum: Science - Biological Sciences Australian Curriculum Correlation: Years 3-5   ...Show more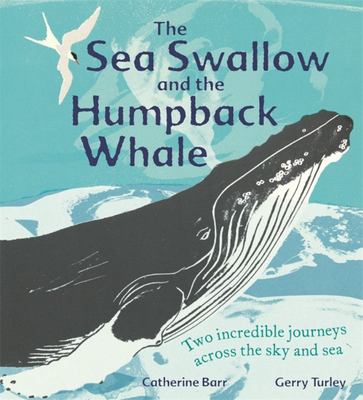 $24.99
AUD
Category: Animals
As the Arctic summer fades, the sea swallow and the humpback whale share the challenge of an epic voyage. Follow the animals on their perilous adventure, as they face drifting fishing nets, lurking killer whales, relentless rain and fierce, icy winds. With breathtaking illustrations by Gerry Turley, tr avel across the sky and sea to experience one of the longest and most dangerous animal migrations. ...Show more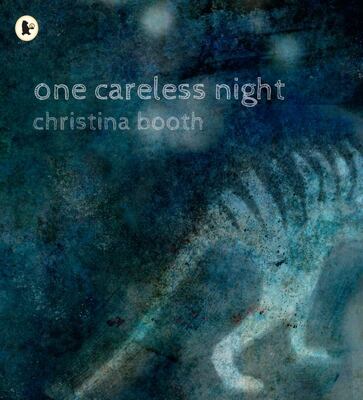 $16.99
AUD
Category: Animals
In One Careless Night, award-winning picture book creator Christina Booth tells the hauntingly beautiful story of Australia's last thylacine (Tasmanian tiger). Where the mist swallows mountains and winds whisper through ancient trees, a mother and her pup run wild and free. They hunt, but they are als o hunted. Carted away. Sold for bounty. And then, one careless night ... The last thylacine is gone. The beautiful but heartbreaking story of Australia's last thylacine (Tasmanian tiger), which died in captivity. ...Show more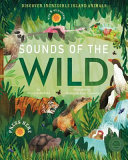 $29.99
AUD
Category: Sound Books | Series: Sounds Of
Discover a world of fascinating facts and hear the most amazing island-dwelling animals on the planet! This stunningly illustrated sound book features the mighty tiger roaring in the jungle, the lemur's call as it swings through the trees and the haunting song of a humpback whale echoing through the wa ves.  ...Show more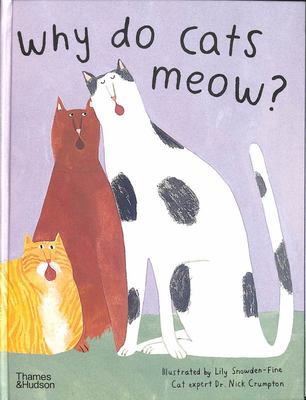 $24.99
AUD
Category: Pets
In this new addition to the Curious Questions About Your Favorite Pets series, children will learn everything they've always wanted to know about their cats. This book answers questions like, "How long have people kept cats?," "Why do cats like scratching chairs?," "What does 'meow' mean?," and "Do cats have nine lives?" Combining mythological stories--such as how the superstitions surrounding black cats originated and the prominent role cats played in ancient Egyptian worship--with zoological information, Why Do Cats Meow? is a fun, unique reading experience. Children will learn how best to care for their own pet and come to understand why humans and cats have such a special relationship. ...Show more
$18.99
AUD
Category: Animals
"A beautifully illustrated picture book featuring 101 full-colour animal illustrations, each with its very own collective noun - from the 2017 CBCA shortlisted author/illustrator of A-Z of Endangered Animals. A tribe of kiwis? A smack of jellyfish? A wisdom of wombats? Come along an illustrated journey through the animal kingdom with Tasmanian artist Jennifer Cossins. Featuring 101 full-colour animal illustrations, each with its very own collective noun, as well as a brief history of collective nouns, this book will delight children and adults alike."--bookdepository.com. ...Show more
$16.99
AUD
Category: Animals | Series: Nature Storybooks
An exciting addition to the narrative non-fiction series Nature Storybooks, about a Python. Now in paperback! It's morning in the bush. Python stirs and slithers out from her shelter. She warms her head and smells the air with her forked tongue. Python is a beautiful snake, but also dangerous - and she is looking for a meal. ...Show more