Wombat
by Christopher Cheng; Liz Duthie (Illustrator)
$26.99
AUD
Category: Animals | Series: Nature Storybooks Ser.
Burrowing and basking, digging and defending; Wombat is a new Nature Storybook exploring the world of one of Australia's most beloved creatures. Far underground, where dirt and tree roots mesh, are tunnels that lead to a burrow, and in this burrow Wombat's day begins. A story about the life of a womb at, looking at the interesting way these animals build their homes, look after their family and protect themselves from predators. Wombat is a new addition to the Nature Storybooks series, which feature a lyrical narrative and engaging nonfiction combined with stunning artwork to pique the curiosity of young minds.   ...Show more
$19.99
AUD
Category: Animals
Spend a day with Australia's most vibrant and unique feathered friends. Full of splashing shorebirds, clattering cockatoos, parading penguins and greedy galahs, Busy Beaks is the perfect introduction to birds of all shapes and sizes.
$26.99
AUD
Category: Animals
Now you see them, now you don't! Cloaked in a riot of colour, pattern and texture are a dozen animals - from chameleons and polar bears to Gaboon vipers and mimic octopuses - that have mastered the art of fading into the background. Fact-packed pages segue into clever and beautifully illustrated seek-a nd-find spreads that put readers' newfound knowledge of each creature and its ecosystem to the test. Marc Martin jets budding conservationists around the world and shows them the secrets of animal camouflage. A perfect gift for animal lovers. ...Show more
$32.99
AUD
Category: Animals | Series: The\Illustrated Encyclop Ser.
Dangerous animals get a bad rap, but this beautifully illustrated encyclopaedia helps us appreciate the incredible features of some of our more hair-raising animal species. With more than sixty of the most deadly and dangerous animals from across the world to explore, every page of this beautifully illu strated volume is more eye-opening than the last. You will learn interesting facts about these fascinating species, (many of which you won't have even known were deadly) such as how they have adapted to survive and whether we should be threatened by these animals or appreciate them for their incredible features. Children and adults alike will pore over the breathtaking scientific illustrations of unusual animals from the Cone Shell to the Wolverine and the Irukandji Jellyfish to the Slow Loris, debating their relative dangerous features, learning about science and nature along the way.  This gorgeous hardcover book is illustrated in exquisite detail by award-winning author and illustrator, Sami Bayly. A brilliant companion to The Illustrated Encyclopaedia of Ugly Animals. ...Show more
$19.99
AUD
Category: Picture Books
Good mums come in many different shapes and species. Get set to meet some of Mother Nature's most marvellous mums.  Philip Bunting celebrates mothers with this laugh-out-loud book that combines his signature humour and glorious illustrations with fascinating facts about just what motherhood looks like a cross the animal kingdom.  ...Show more
$29.99
AUD
Category: Animals
In this stunning companion to Australian Birds and​ Australian Sea Life, Matt Chun explores Australia's beloved mammals, from the remarkable platypus to the endangered bilby. ​ Matt Chun's rendering of these beloved animals - some cuddly, some curious and all extraordinary - will evoke awe in all nature enthusiasts. ...Show more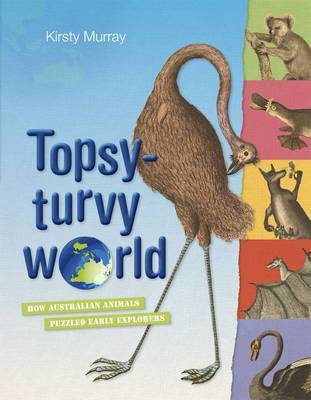 $14.99
AUD
Category: Animals
To the first Europeans who came to Australia, everything seemed topsy turvy. Christmas was in the summer and trees shed their bark but not their leaves. And the animals were bizarre. There was a bird that laughed like a donkey and a type of greyhound that bound along on its hind legs like a hare. There was an animal in Tasmania whose nocturnal screeches sounded like the devil and a river creature that had a duck's bill at one end and a beaver's tail at the other. The Europeans had never seen anything like these animals before and gave them names similar to those of the European creatures they already knew. They drew and painted odd pictures of them, showing they did not understand the animals' habits. In one illustration, a wombat is standing on its back legs and in another a Tasmanian tiger is wrestling with a platypus of the same size. ...Show more
$29.99
AUD
Category: Animals
Dear grown-ups, let's face it - discussing sex with kids can be a painfully awkward and overly complex experience. Though it needn't be that way, as sex is the most natural thing in the world. For starters, all animals do it , and what's so fascinating are all the interesting and comical ways of just ho w some animals mate. From the downright bizarre (penis fencing worms) to the simply hilarious (hippos firing poo) we hope that by framing human sex in the context of how some other creatures on the planet do it, sex not only becomes a far more approachable and entertaining subject to discuss, but your child will also soon discover that we are the most normal, safe and joyous of the lot! ...Show more
$49.99
AUD
Category: Animals
The magical world of J.K. Rowling's Fantastic Beasts meets the real-world experts of the world-famous Natural History Museum, in an awe-inspiring exhibition devoted to the wonders of nature, science and adventure and their fictional counterparts from Harry Potter and Fantastic Beasts. Fantastic Beasts- The Wonder of Nature is the official book inspired by the spectacular exhibition, shining a light on beasts in all their fantastic forms. Taking inspiration from Newt Scamander, this gorgeous colour gift book invites the whole family to explore the inspiration and links between the magic of J.K. Rowling's creatures and the astonishing real-world wildlife that has roamed the earth, seas and skies of our planet throughout history. Prepare to pore over ancient maps of sea monsters; naturalists' field notes crammed with intricately painted chameleons and caterpillars; and dinosaurs such as the mighty Dracorex Hogwartsia, the 'Dragon King of Hogwarts'. The Natural History Museum boasts one of the finest collections in the world, some 80 million animals, plants, minerals, rocks and fossils. These scientific specimens sit beside breathtaking artwork of J.K. Rowling's magical creatures; fascinating props and artefacts from the Fantastic Beasts and Harry Potter films; and stunning wildlife photography. Readers are invited to meet unicorns and merpeople, Nifflers and Bowtruckles, pythons and tigers, and observe their amazing and endlessly surprising behaviours. Each chapter begins with an original essay by a well-known writer, environmental expert or natural history scientist, offering their own unique insight into the exhibition. Uplifting and absorbing, this is a book that evokes the true magic and majesty of nature in all its myriad forms. Fantastic Beasts- The Wonder of Nature inspires us to protect our precious planet - a must-have for Harry Potter and Fantastic Beasts fans of all ages, budding explorers and readers who aren't able to visit the exhibition in person. ...Show more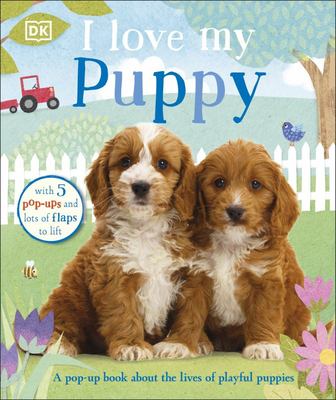 $19.99
AUD
Category: Animals
Discover the world of five adorable puppies and their friends and find out what makes each of them so special. In this charming book filled with beautiful illustrations and fun facts, little ones meet fantastic pop-up puppies and lift flaps to discover even more playful pups that love to have fun! With five pop-up puppies to meet, and many more fluffy friends to reveal along the way, little puppy lovers will enjoy finding out what makes each one so unique.Why is noisy Bella always barking? Lift the flap to find out! What has Messy Max found buried under the ground? Peek inside the pop-up to see! Which clever puppy is terrific at tricks? Take a guess, then look under the flap to see if you're right! Turn the sturdy pages and discover the fun-filled lives of these friendly, funny, and curious canines. The wonderful world of puppies has never been so exciting. ...Show more
Papa Penguin
by Lindsay Camp; Momoko Abe (Illustrator)
$29.99
AUD
Category: Animals
Luckily for Sam, Dad's home just in time for a bedtime story. But tonight there'll be no aliens or super heroes, instead he'll tell the tale of Papa Penguin, who loves his beautiful boy-chick very much, even when he's not always around.
$24.99
AUD
Category: Picture Books
Fans of Taro Gomi's Everyone Poops and Matthew Van Fleet's Tails will be over the moon for this adorable book about beautiful animal bottoms. All bottoms are wonderful Don't you agree? Each animal in this adorable book has a different reason for loving their behind--from cute and round to fashionable a nd striped. Maki Saito makes readers laugh out loud with playful illustrations of the backsides of hippos, zebras, pandas, mandrills, and more. Her traditional Japanese art techniques add a sophisticated, beautiful feel. Charming and whimsical, this book encourages self-love and body positivity, as well as a whole lot of laughter and fun. ...Show more