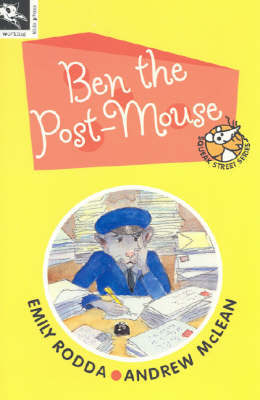 $9.99
AUD
Category: Animal Stories
Ben the post-mouse delivers letters to every mouse in Mouseville, but all he gets himself are bills. Ben wishes he got letters full of news, like the other mice, so he makes a plan to do it. The plan is very clever...or is it?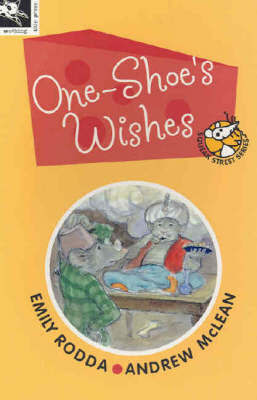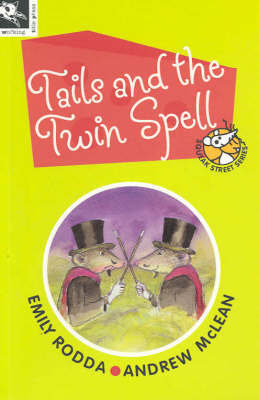 $9.99
AUD
Category: Animal Stories | Series: Squeak Street S.
Tails the Great would like to stay home and try out some spooky new spells, but he just doesn't have time. If only he wasn't busing doing his magic shows! If only there were two of him ... Ages 6+.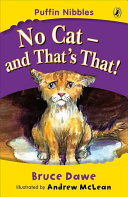 $9.99
AUD
Category: Junior Fiction (5-9) | Series: Aussie Nibbles
Sam wants a cat but her family loves dogs. Then one night, through the rain pelting down on their tin roof, she hears a sharp mewing sound. Sam takes in the bedraggled kitten, but in the morning, she wakes and finds it missing. Ages 6-8.
$26.99
AUD
Category: New Picture Books
The award-winning team of Corinne Fenton and Andrew McLean tell the story of Lennie Gwyther and Ginger Mick, a boy and his pony who crossed Sydney's Harbour Bridge on 19th of March, 1932 and marched into history.  Nine-year-old Lennie Gwyther dreamed of seeing the opening of the Sydney Harbour Bridge. W ith his father's blessing, he rode his pony Ginger Mick across Australia, inspiring crowds of supporters to greet him in cities along the way, as he made his way to Sydney. It was there that he saw the bridge that had captivated his imagination and inspired his brave journey. And it was then that he and Ginger Mick became a legend. This inspiring historical story is about persistence, resilience, bravery, courage and hope. It's about pursuing a dream and the impact that journey can have on those who follow.   ...Show more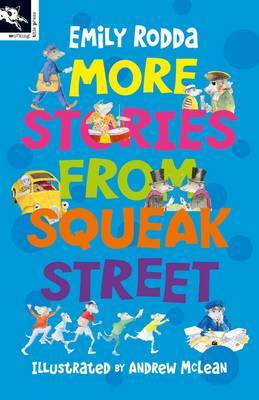 $19.99
AUD
Category: Animal Stories | Series: Squeak Street S.
Meet Quick-Sticks from Number 6 who wants to be a famous drummer and Kevin from Number 7, the reluctant hero. Find out why Tails the Great from Number 8 is so scary. Share the piratical adventures of Adeline from Number 9 when she sets sail for Dead Mouse Island, and discover why everyone in Squeak Stre et loves Ben from Number 10. ...Show more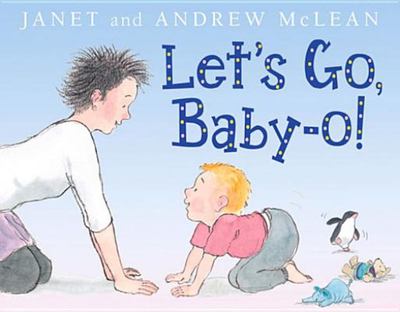 $14.99
AUD
Category: No Category
Look out the window, what do you see? When Baby-o wakes up there are games to play and lots to discover in the busy back garden. Let's Go, Baby-o! is a joyful board book for sharing words and conversation with little children.
$19.99
AUD
Category: Picture Books
There's a track winding back, to an old-fashioned shack, along the road to Gundagai...' The words are familiar, but the story they tell may not be. Andrew McLean's illustrations bring to life the story of the men who went to the Great War, many of them never to return home.
A Year on Our Farm
by Penny Matthews; Andrew McLean (Illustrator)
$15.99
AUD
Category: Picture Books
Every month of the year there are jobs to do on a small Australian farm. Fruit ripens, lambs are born, hay is harvested. 'A Year on our Farm' shows the passing of the seasons through the eyes of the children for whom the farm and all its animals is home. This delightful picture book won the Children's B ook Council of Australia award for Book of the Year: Early Childhood.   ...Show more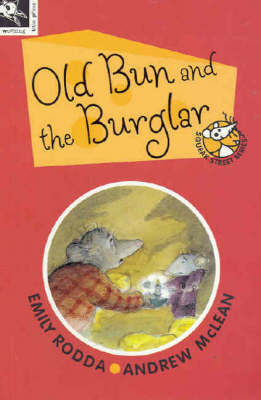 $9.99
AUD
Category: Animal Stories | Series: Squeak Street Ser.
Ideal for beginner readers, this is one in a series of books featuring the mice of Squeak Street.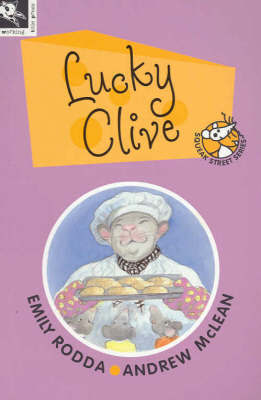 $9.99
AUD
Category: Animal Stories | Series: Squeak Street S.
When Clive discovers that two of his old school friends have become rich and famous, he decides to leave his boring life behind him and find an interesting new career.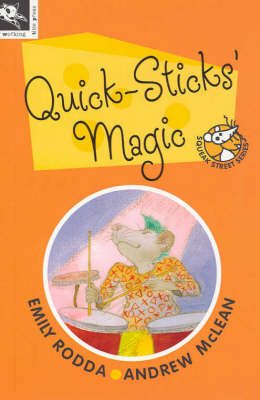 $9.99
AUD
Category: Animal Stories | Series: Squeak Street S.
Quick-Sticks wants to be a famous drummer like Boom-Boom Brown. So when agent, Rex Ripoff, offers to look after her band, the Squeaky Chicks, and make her a star, she can't refuse.