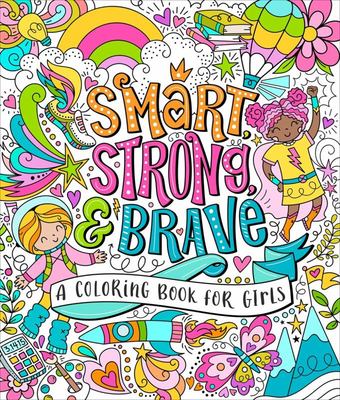 $22.99
AUD
Category: Colouring Books
A self-empowerment coloring book for girls Young girls struggle with self-esteem more than ever, thanks to 24/7 social media bombardment and Instagram culture. Ida Noe's Smart, Strong, and Brave coloring book offers a reinforcing message along with fun art to color, appealing to parents who want to enco urage screen-free activities and instill the values of confidence and strength in their young girls. ...Show more
$29.99
AUD
Category: Jigsaws
In many cases, the wearing of a hat is the cherry atop an already delicious cake. Take Don Draper's fedora in Mad Men, for example. Or Abraham Lincoln's iconic top hat. It's no surprise, then, that the animal kingdom is no different. Put a cowboy hat on a doggo, and you&amp ;rsquo;re simply improving upon greatness. Here you'll get the opportunity to enjoy some hilariously hatted animals, while passing the time with a 500-piece jigsaw puzzle. It's a win-win. ...Show more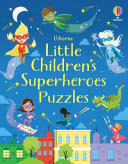 $14.99
AUD
Category: Activity Books | Series: Little Children's Puzzle Pads Ser.
This exciting activity pad is packed with thrilling superhero-themed word, number and picture puzzles for young children. Help out the superheroes in their many guises with 100 tear-out pages of mazes, spot the difference puzzles, wordsearches, dot-to-dot drawing and more. All the activities are designe d to help children develop vital skills in reading, writing, counting and observation. ...Show more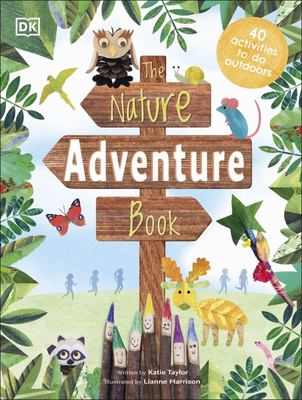 $19.99
AUD
Category: Activity Books
A beautiful outdoor activity book including projects, activities, and games for adventurous kids. Get close to nature with this outdoor project book for kids. This is the perfect gift for adventurous children, as they play their way through 40 crafts and games to be done outside. You don't need to li ve near a forest or have a huge garden to have a go at these projects - the activities and crafts in this book can be done on-the-go, in your neighbourhood, or at your local park. Discover the magic of the outdoors and get hands-on with activities that are perfectly suited for young children, as you collect treasure on a nature walk, learn about different types of clouds, create wild art, whittle a magic wand from a stick, and build a secret stick shelter. Whether your child loves the great outdoors, or could benefit from spending more time away from screens, research shows that playing, learning, and being free in nature boosts children's development and helps them to grow in confidence. Get inspired by nature, be creative, and feel free. ...Show more
$14.99
AUD
Category: Activity Books
Discover familiar animals, machines and more with these interactive play books that include five felt scenes and over 20 fun play pieces.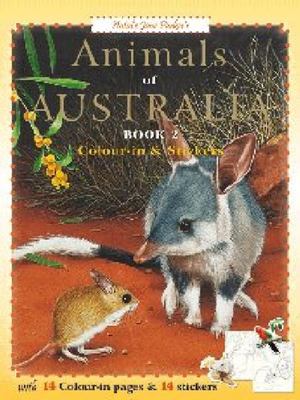 $5.99
AUD
Category: Activity Books
14 fabulous colour-in activities and 14 beautiful stickers by Australian wildlife artist Natalie Jane Parker!
$39.99
AUD
Category: Games
Test your Jane Austen IQ as you help your favorite characters make their perfect romantic matches with this charming Pride and Prejudice meets Chutes and Ladders board game. Whether you're a fan of the novel or the film adaptation, it's impossible not to be seduced by the passion of love and the drama of social scandal with this board game based on Austen's classic. This elegant board game in the format of Chutes and Ladders is inspired by Jane Austen's Pride and Prejudice. The object is to meet your perfect match on square #100, where two golden rings announce that you have found your ideal partner. To get there, choose your character and roll the die. Spin the wheel, answer Jane Austen trivia questions, and, depending on what square you land on, you will rise on social ladders or fall down ropes of scandal. With enchanting full-color art, whimsical packaging, and 100 Jane Austen trivia questions, Lizzy Loves Darcy is the ultimate game for literary nerds and board game enthusiasts alike. ...Show more
$24.99
AUD
Category: Jigsaws
Take flight around Australia with this aviary of feathered friends - plucked from skies, trees, grasslands, and our vast and varied landscapes - and presented in this 252-piece, illustrated puzzle. With the Birds of Australia Puzzle, you can discover the emu of our red-earth deserts and the cassowary o f our lush tropical rainforests. There's the pesky seagull of our beaches, the warbling magpie of our suburban front yards and the shy albatross soaring through our deep ocean skies. Revel in the beauty of our natural wonders, and keep busy for hours, with this inspiring puzzle. Puzzle measurements are 570mm x 810mm. ...Show more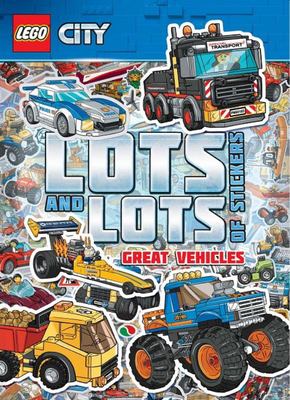 $9.99
AUD
Category: Activity Books | Series: LEGO City
Strap yourself in for a series of epic adventures taking place in LEGO City! Use your pens, pencils and stickers to build awesome vehicles and work alongside the police, fire department and more to get the job done. On your marks, get set, GO!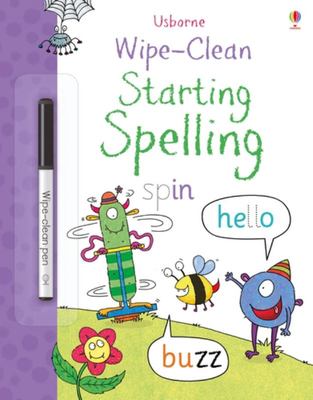 $12.99
AUD
Category: Activity Books | Series: Wipe-Clean Bks.
Young children can start to grasp the basics of spelling from an early age. This durable, wipe-clean book allows children to trace over the dotted letters and fill in the spaces again and again, helping them gain confidence in spelling simple words. Comes with a special wipe-clean pen which is very sati sfying to write with, and easy to wipe off the shiny pages. Part of the hugely successful Usborne Wipe-clean series featuring a collection of endearing but slightly goofy monsters. ...Show more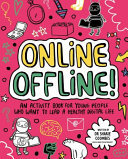 $19.99
AUD
Category: Activity Books
Online Offline! is an interactive self-care activity book for children aged 7+ to colour and doodle their way to understanding more about living in a digital world and being a good digital citizen. The encouraging and simple activities and exercises help children explore emotions, behaviour and experie nces of existing in a digitally connected world; children will enjoy using their creativity to combat negative feelings and learn more about digital citizenship through writing, colouring, doodling and drawing. This title explores a range of issues associated with digital life, including: Cyber attack, Online bullying, Seeing something upsetting, harmful or inappropriate, Mental health issues including social media comparison, Unhealthy lifestyle, e.g. balancing online time with other activities such as exercise. The quirky illustrations will keep the reader entertained and focused as they work through the book, or simply dip into the pages for ten minutes of calm colouring. Part of Mindful Kids a thoughtful range of activity books for children from Studio Press that includes No Worries, Hello Happy, Stay Strong, Be Brave, Be Positive and Letting Go.   ...Show more