$14.99
AUD
Category: Colouring Books
Draw, colour and create with Odd 1s Out! Join the world of James Rallison and his cartoon creations in these action-packed pages full of weird and hilarious doodles. Fans of all ages can flex their doodling skills to create an odd world of their very own.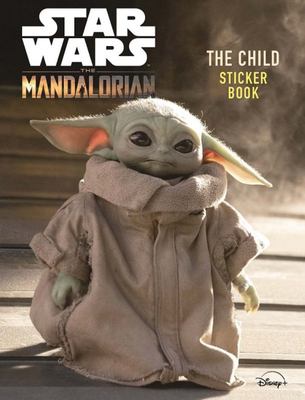 $5.99
AUD
Category: Activity Books | Series: Star Wars: the Mandalorian
Take a colouring journey into the world of The Mandalorian, with Baby Yoda at your side. Create your very own Star Wars masterpieces and perfect them with the included stickers!
$14.99
AUD
Category: Activity Books
It's time to party with Wally and his friends at a brilliant bash filled with balloons, presents, clowns, cakes and games galore. This ace activity book is a real hootenanny: there are oodles of things to search and find, plenty of puzzles to solve and over 100 super stickers! First get your glad rags r eady, then hit the floor for a proper knees-up with all the other guests before chuckling at some clownish antics and taking on some tricky challenges. Phew! After all that, there's just enough time for cake and presents. And can you also find Wally's special party balloon?   ...Show more
$17.99
AUD
Category: Look and Find
Wally and the gang are heading off on their holidays! Wally wants to clown around, Woof heads off on a safari adventure, Wenda explores the sights, Wizard Whitebeard travels through magical lands and Odlaw sneaks around spying. Includes instructions for travel games to play with your friends and family at the end of each character-led section, plus game cards and an awesome poster! Whether you're adventuring near or far, this is the ultimate holiday companion.   ...Show more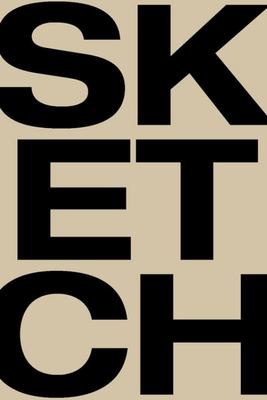 $16.99
AUD
Category: Activity Books | Series: Creative Keepsakes Ser.
With over 200 pages of blank, high-quality paper in a compact, layflat format, Sketch - Medium Kraft is the ultimate blank canvas for a variety of needs.
$34.99
AUD
Category: Look and Find | Series: Brown Bear Wood Ser.
* A first poetry book for children that reflects the changing seasons, weather and the nature that can be found all around us * Engaging spotting activity for young children, with spreads themed around an event set in the magical woodland, and a cast of woodland friends to follow, scene to scene* Each s pread focuses on its respective season; Spring spreads include: Bear's World, Home Sweet Home, School Days, Bunny's Birthday; Summer spreads include: Sports Day, High Summer, Swimming Lessons, Bear's Picnic, Putting on a Play; Autumn spreads include: Goodbye Party, Rainy Day, Art Class, Bear's Campfire; Winter spreads include: Winter Sports, Bear's Winter Feast, Bear's Bedtime* Features back matter on a nature trail to get children outside and poetry and nature resources for inside ...Show more
$29.95
AUD
Category: Biography | Series: Goodnight Stories for Rebel Girls
From the creators of the sensational book series Good Night Stories for Rebel Girls, comes an exciting new title: I Am a Rebel Girl: A Journal to Start Revolutions. Designed for girls of all ages looking to explore and train their rebel spirit, I Am a Rebel Girl is filled with activities that challeng e perspective, induce thought, and prompt action. Write love notes to your favorite body parts, draw yourself climbing a mountain, write a letter to an elected representative and interact with the beautiful, original artwork developed by the female artists who illustrated the iconic Rebel Girls books. I Am a Rebel Girl is the perfect companion to the book series. It is an action plan that creates space for BIG ideas and it helps girls develop the tools they need to lead the revolution of our time. With a stunning cover that begs to be personalized, fun stickers and an extraordinary print quality, I Am a Rebel Girl is a captivating object, sure to excite the millions of fans Rebel Girls has gained all around the world and to open up the Rebel Girls' universe to new audiences. With original artwork by the female artists who illustrated the iconic Good Night Stories for Rebel Girls books,  I Am a Rebel Girl will help all the rebel girls in your life embrace their own potential with joy and determination and become agents of change. ...Show more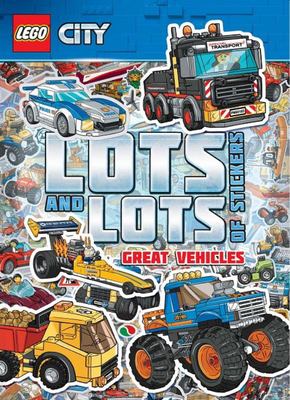 $9.99
AUD
Category: Activity Books | Series: LEGO City
Strap yourself in for a series of epic adventures taking place in LEGO City! Use your pens, pencils and stickers to build awesome vehicles and work alongside the police, fire department and more to get the job done. On your marks, get set, GO!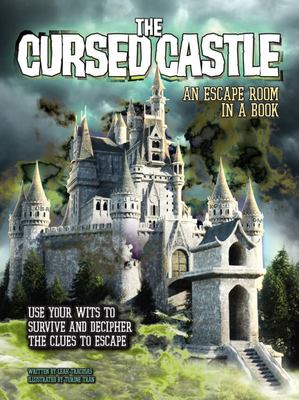 $16.99
AUD
Category: Action & Adventure
Part choose your own adventure, part seek and find, part escape room, The Cursed Castle: An Escape Room in a Book features 48 pages of detailed illustration and puzzles in both art and text. Savvy sleuths will identify missing pattern pieces and break complex codes. Hidden pull tabs reveal hints when re aders get stuck and confirm the answers to solved puzzles. All the fun of an escape room, held in one hand Travel into a medieval world and face the cursed castle. Before he disappeared, the old king left clues all over his castle, from the courtyard to the dungeons. Can you solve his puzzles to save him? Or will you become another victim of the castle's curse? Challenge your mind with: Sudoku Ciphers Word searches Logic puzzles Mazes Code-breaking puzzles And more Solve the puzzles, break the codes, and detect the patterns to save the king and escape the castle! ...Show more
$29.99
AUD
Category: Jigsaws | Series: Women in Science Ser.
The Women in Art Puzzle portrays fifteen female artists in Rachel Ignotofsky's inimitable style, from well-known figures like Frida Kahlo and Georgia O'Keeffe to lesser-known names like nineteenth-century African American sculptor Mary Edmonia Lewis and Hopi-Tewa ceramic artist Nampeyo. Like Rachel's hi t Women in Science Puzzle, this jigsaw will delight a wide range of puzzlers and art lovers looking to get offline and into a soothing groove. ...Show more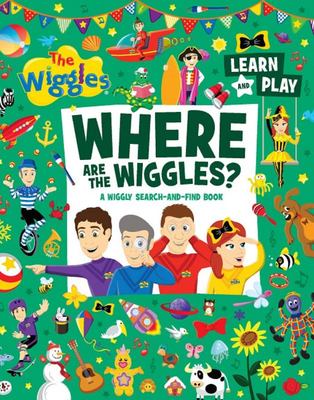 $16.99
AUD
Category: Look and Find | Series: The Wiggles
Wiggletown is full of surprising adventures! Join Emma, Lachy, Simon and Anthony as they visit the zoo, the circus, and even outer space. Wow! Can you find The Wiggles and all the hidden items in every colourful scene?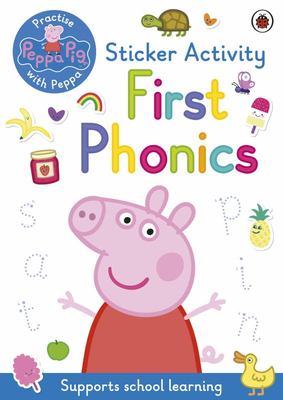 $8.99
AUD
Category: Activity Books
It's time for bed, but Spot has lots of "Goodnights" to say before he can settle down to sleep. The latest title in Eric Hill's classic lift-the-flap series follows the fun of Spot's bedtime routine in a way all toddlers will appreciate and enjoy.