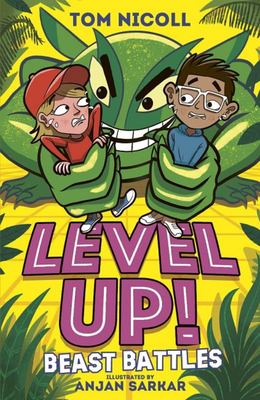 $14.99
AUD
Category: Junior Fiction (5-9) | Series: Level Up Ser.
Flo and Max are stuck in the hugely popular Critter Clash, where teams of creatures battle to become champions in epic arenas. Flo and Max need their own players that they can coach to victory but the game is about to start and their options are limited ... Will they be able to find a team powerful enou gh to defeat an impressive range of opponents and send the friends back to the real world? ...Show more
$9.99
AUD
Category: Junior Fiction (5-9) | Series: Fairy Unicorns
Original stories, full of magic and adventure, about a group of fairy unicorns. Huge girl appeal with the irresistible combination of fairy unicorns and a magical secret world. With stylish, two-colour illustrations.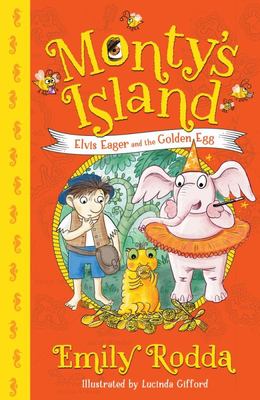 $14.99
AUD
Category: Action & Adventure | Series: Monty's Island
Monty lives on a perfect island in the middle of a magical sea. Sometimes the sea throws up something interesting ... and Monty goes on an amazing adventure!On a tiny island far away, in a sea that ripples with magic, Monty never knows what he might find…   The most unexpected things wash up on Monty' s Island. And a golden egg might be his most amazing find yet! But when a pair of flying monsters and a mysterious explorer arrive, it seems the egg is about to hatch into a very big problem. Can Monty find a way to solve it? Surely he can! All he needs is a little help from his friends. And the Hairy Horrible. An adventurous and entertaining new series from beloved author Emily Rodda. ...Show more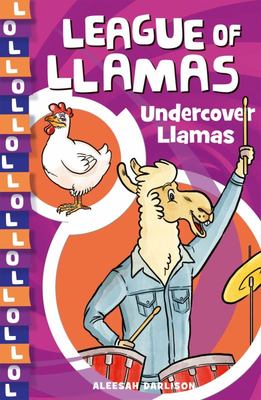 $9.99
AUD
Category: Junior Fiction (5-9) | Series: League of Llamas Ser.
After failing to apprehend some dangerously peck-happy hens, the League of Llamas are continuing their mission undercover! But these aren't any ordinary secret identities - Phillipe, Lloyd and Elloise are joining Bruno Llamars (and his grumpy manager, Wally Chimpopo) as band members on the pop star's ne xt tour . . . to Chickenlovakia. As the stakes - and tensions - climb higher and higher, will the LOL agents' cover be blown before they can track down their feathery foes? Only time and some rather alarming discoveries will tell! ...Show more
$15.99
AUD
Category: Junior Fiction (5-9) | Series: Captain Underpants
George and Harold have played a trick or two on nearly everyone at Jerome Horwitz Elementary. When their latest prank causes the school's cranky cafeteria ladies to quit, Mr. Krupp hires a trio of unusual replacements -- who happen to look an awful lot like aliens Will that curtain-caped crusader, Capta in Underpants, save the day once more? Or will those outer-space cafeteria ladies have him for lunch? ...Show more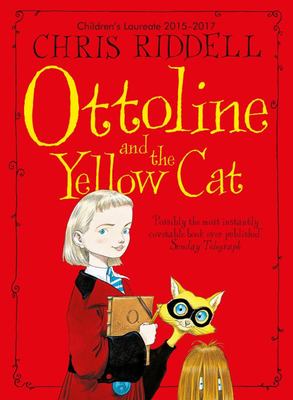 $14.99
AUD
Category: Picture Books | Series: Ottoline
Introducing Miss Ottoline Brown, an exceptionally inquisitive Mistress of Disguise, and her partner in crime, Mr. Munroe. No puzzle is ever too tricky for the two of them to solve . . .Ottoline lives in a stylish apartment in Big City with a small hairy creature called Mr. Munroe. Together they look aft er the Brown family's eclectic collections - and dabble in a spot of detective work. So they are the first to the scene of the crime when a string of high-society dog-nappings and jewel thefts hits Big City. Ottoline (who luckily has a diploma from the Who-R-U Academy of Disguise) and Mr. Munroe go undercover - and expose an ingenious scam masterminded by furry feline crook, the Yellow Cat.Ottoline and the Yellow Cat is a quirky mystery-adventure from star author/illustrator, Chris Riddell. Winner of the Nestle Prize, and crammed with black and white illustrations, Ottoline and the Yellow Cat is perfectly packaged and highly collectable. ...Show more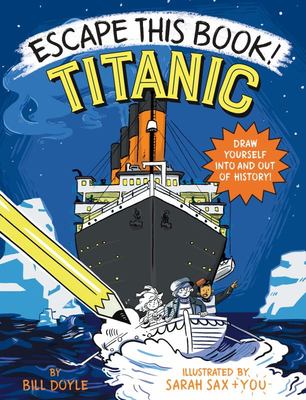 $12.99
AUD
Category: Action & Adventure | Series: Escape This Book!
Reader, beware! Once you open this book, there is no turning back. You will have three chances to survive the Titanic's fateful voyage. Decide which path to take first. Passenger- Exploring the ship is fun! Just don't get caught on the wrong deck when there's an iceberg ahead! Crew Member- You work for a family in first class. Can you persuade them to save you along with their beloved dog? Stowaway- You snuck onto this ship. Can you draw your way onto a lifeboat? In the Escape This Book! series, YOU are the star of history! Doodle your way through adventures as you decide the best path for survival. Don't be afraid to rip or fold a page.... Your escape may depend on it! ...Show more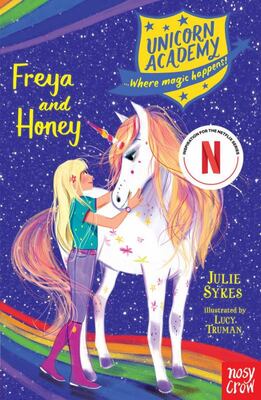 $12.99
AUD
Category: Junior Fiction (5-9) | Series: Unicorn Academy
Imagine a school where you meet your own unicorn and have amazing adventures together! That's what happens for the girls at Unicorn Academy on beautiful Unicorn Island. Freya and Honey are having great adventures at Unicorn Academy. Freya is brilliant at inventing things, and Honey loves exploring. Stra nge things are happening at the school. When Freya and Honey stumble upon a hidden tunnel and decide to investigate, they will need all their skills to make it back safely... ...Show more
$12.99
AUD
Category: Junior Fiction (5-9) | Series: The Princess in Black
Noseholes and elephants! A pet-eating monster interrupts a perfect playdate with Princess Sneezewort. . . . But who is that new masked avenger? Princess Magnolia and Princess Sneezewort have plans . . . mysterious plans, like a princess playdate! They dress-up slam! They karaoke jam! But then a shout f rom outside Princess Sneezewort's castle interrupts their fun. It's a monster! This is a job for the Princess in Black. Yet when the Princess in Black gets there, she finds only a masked stranger and no monster in sight. But all is not as it seems! Action and humor abound in this ode to friendship that proves that when shape-shifting monsters intrude on your plans, two heroes are better than one. ...Show more
$14.99
AUD
Category: Action & Adventure
Agnes and Attie - AGENTS OF THE WILD - are off to the Sahara Desert on a mission to rescue rare baby animals from illegal wildlife traders. When a lesser flamingo crashes into Agnes's window-box with an urgent message for SPEARS, Agnes is ready for the call. Three rock hyrax pups have been kidnapped fr om their burrow in Egypt, and other baby animals are missing across Africa. Soon Agnes and Attie find themselves trapped in an ancient Egyptian tomb at the mercy of animal poachers - can they save the animals and themselves? SPECIES IN DANGER? GIRL AND SHREW TO THE RESCUE! ...Show more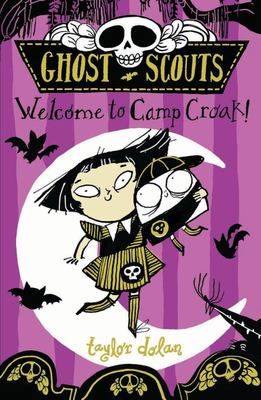 $14.99
AUD
Category: Action & Adventure | Series: Ghost Scouts
'Fans of Isadora Moon, Amelia Fang, Skeleton Keys are going to LOVE the adventures of this gang of Ghouls' - Lily and the Fae'An irresistible and very funny adventure. [that] demands to be read aloud' - Books for Keeps When Lexie Wilde is dropped off at Scout Camp, little does she expect it to be full of zombies, werewolves and three-headed witches, who all become the best of friends. But Camp Croak is under threat from the charmingly foul Euphemia Vile, and they must all come together in order to succeed ... the first in a new series, GHOUL SCOUTS.Lexie Wilde was pretty sure she was supposed to be joining the Happy Hollow Camp for Joyful Boys and Girls for the summer. So why did her Grams just drop her off under a big ol' sign saying WELCOME TO CAMP CROAK? And is she really sharing a cabin with a werewolf, a skeleton, a fancy schmancy zombie and a baseball-hat-wearing ghost? Yep, looks like she is! After earning some rather unusual Ghoul Scout badges, Lexie becomes the best of friends with her new pals, and before long is one of the team. However, danger lurks as the dastardly Euphemia Vile has plans of her own. And when their beloved camp counsellors succumb to an odd sleeping sickness, Lexie and her new friends become suspicious ... can they overcome the saccharine sweetness of their new Scoutmaster and save Camp Croak? The first in a laugh-out-loud series for young readers, with hilarious integrated two-colour illustrations throughout. ...Show more
$14.99
AUD
Category: Junior Fiction (5-9) | Series: Amelia Fang
It's the half-moon holidays in gloomy Nocturnia which means no school for Amelia and her friends! Instead they are going to spend it with their Rainbow Rangers troop, (lead by unicorns Ricky and Graham) earning badges on Sugar Plum Island. But whilst exploring, Amelia and the gang stumble upon an ancie nt curse - and are shrunk to the size of bugs! How will they make the bloodcurdlingly BIG journey to break the curse when they are all so very TINY? ...Show more